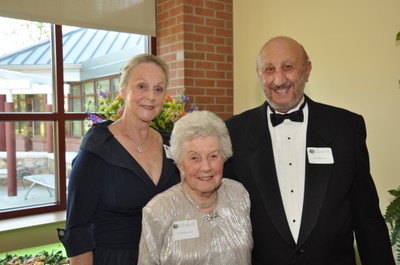 The Glenhill Society, established to honor Penn State Behrend's most generous donors, held its most recent Glenhill Society Appreciation Dinner on Tuesday, May 24, 2011.
The dinner was to express gratitude to our friends on behalf of the Penn State Behrend community. The Glenhill Society, named in honor of Mary Behrend's philanthropy as she donated her 400-acre estate to Penn State in 1948, welcomed 25 new members.
Joining us for the event were nearly 100 of Penn State Behrend's closest friends and alumni, including Ernst and Mary Behrend's two grandsons. Both the reception and dinner were held in the newly renovated Dobbins Dining Hall Gazebo.
Learn more about giving societies.