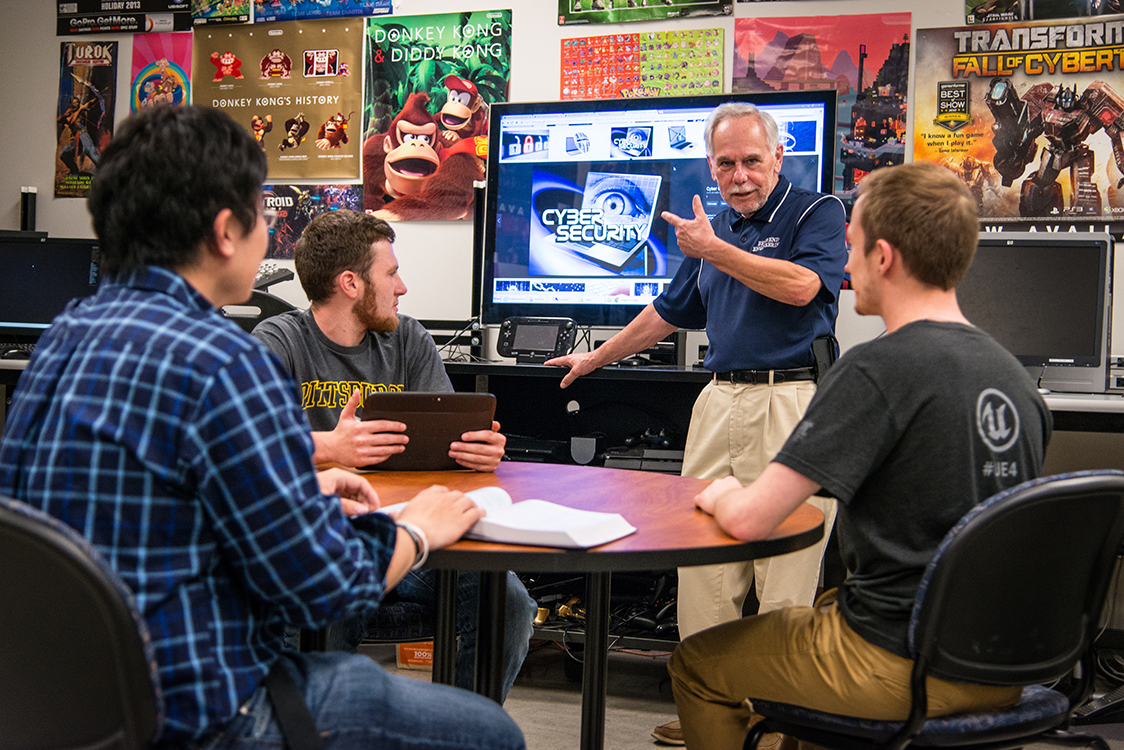 Software engineers are effective programmers who analyze, design, implement, and maintain complex software systems. Software engineers help to enhance life in a variety of ways; without them, there would be no Internet, digital music, or video gaming. Penn State Behrend has the only undergraduate Software Engineering program within Penn State.
In the Software Engineering program at Penn State Behrend, students work in teams, gain hands-on experience, and systematically apply science and engineering approaches to develop and improve software systems in economical, reusable, and extendable ways.
In their senior year, students work in small teams with individual faculty to complete capstone design projects. Most projects are sponsored by industry partners, giving students the opportunity to work on industry projects while still in school.
Why Should You Study Software Engineering at Penn State Behrend?
Money magazine has consistently listed software engineer as a Best Job in America in recent years. Software engineering is a relatively young and rapidly evolving discipline. As a student of software engineering, you will be continuously challenged as you learn the skills necessary to stay current in the field long after graduation. The Software Engineering major prepares students for both industry and graduate school while building sound business management, technical consulting, and systems analysis skills.
Why earn your Software Engineering degree at Penn State Behrend?
Small class sizes foster close student-professor relationships.
Faculty typically have doctorates or significant industrial experience. Lectures and labs are taught by professors, not graduate students.
The diverse and broad-based engineering education includes a strong design emphasis and practical laboratory experience.
Laboratory computers and equipment are constantly updated to keep pace with the latest technological developments. Many of the computer labs are open twenty-four hours a day, seven days a week.
Cooperative education and internship opportunities are available for academic credit.
Every student works on a team to complete a two-semester capstone design project, many sponsored by industry.
Students have the opportunity to work with faculty on undergraduate research projects and participate in the Behrend Honors and Schreyer Honors programs.
Our alumni network keeps faculty informed of internship and job openings for students.
The Software Engineering program is Accredited by the Engineering Commission of ABET, www.abet.org.