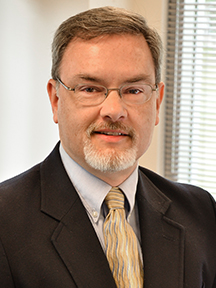 Welcome to the School of Engineering! This is an exciting time in our history as we continue to expand our academic, research, and outreach programs.
We offer thirteen undergraduate and graduate degree programs to over 1,600 students enrolled in the School. Our students obtain a rigorous education that blends theory and practical experiences. For example, all students complete a yearlong senior capstone experience, over 70% of which are industry sponsored, and present their results at the annual Richard J. Fasenmyer Engineering Design Conference. Our graduates enjoy outstanding career opportunities and over 200 companies visit campus each year to recruit them. Penn State was recently recognized by employers in a Wall Street Journal survey as the top choice in the nation for college recruiters.
Our home is in the 160,000 square foot Burke Research and Economic Development Center. We moved into this $35 million facility in 2006 and it houses over 40 modern engineering laboratories. We share the Burke Center with the Black School of Business and have developed a unique partnership between our schools to provide interdisciplinary curricula and learning experiences for students.
Our faculty and students engage industry and our community through our research and outreach centers, including a new Medical Plastics Center of Excellence. Our Engineering K-12 Outreach Center brings over 2,000 K-12 students to campus per year to learn about engineering and science through hands-on exercises.
It is our vision to be a place where – "Making Things Matters." Our goal is to develop leaders who understand how to innovate and are capable of conceiving, designing, developing, and manufacturing new products. We believe that it is critical for the future prosperity of our nation to do so.
Please feel free to contact us if you would like to learn more about our programs.
Russ Warley, Ph.D.
Director, School of Engineering
Chair, Industrial Engineering
Associate Professor of Mechanical Engineering
1/26/2016