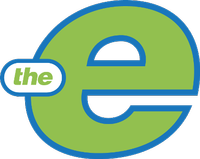 Through a partnership between Penn State Behrend and the Erie Metropolitan Transit Authority—otherwise known as the "e"—all students, faculty, and staff may ride the bus for free. We also offer a shuttle that loops around campus (Route 18) running from 7:40 a.m. until 7:00 p.m. Just show your Penn State ID to the driver and you're on your way! All community routes and the campus loop are included. For additional information about this program, please visit the e's "All About Penn State Behrend" webpage.
 
How to Ride for Free
In order to ride for FREE, ALL Penn State Behrend students/faculty/staff must have a current annual "e" ID sticker to prove current student/faculty/staff status. Stickers are available at the RUB Desk.
 
Penn State Behrend Routes
Weekday Service
Saturday Service
Route 25 - Wesleyville/Penn State Behrend
Route 15 - East 26th/Walmart/Penn State Behrend/Millcreek Mall
Sunday Service