Paul Jones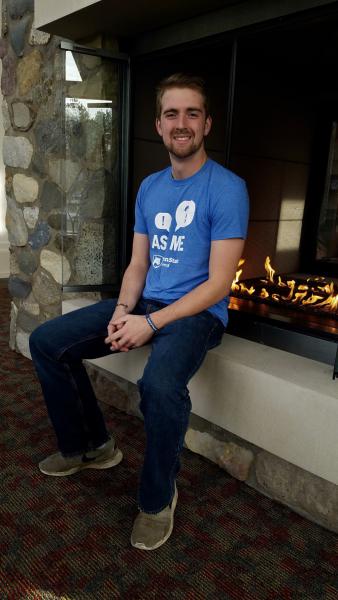 Contact me with questions about PSB!
Major: Finance and Business Economics
Hometown: Edinboro, PA
Year standing: Sophomore
A little about me: I grew up in Edinboro, PA, with a love for baseball, basketball, camping, music, and travel.
Why did I choose Penn State Behrend? I originally chose Behrend in order to save some money as opposed to going to University Park. I continue to choose Behrend because of the friends I've made, the ability to get involved on campus in a high level, and because I am receiving an equal, if not better, education than that of a student at University Park.
What is your favorite thing about Behrend and why? My favorite thing about Behrend is the networking potential. It is very easy to get involved on campus due to a relatively small enrollment. In most cases, you become friends with your friends' friends by default, just because of how intimate Behrend is as a campus.
What do you like to do in your spare time? What extracurricular activities are you involved in? I like to listen to music and take naps in my spare time. I am involved in Lion Ambassadors, Outdoors Club, and I work for both Lion Scouts, and Maintenance and Operations.
What is a piece of advice you have for prospective Behrend students? Do not be thrown off by the fact that University Park is much bigger than Behrend. The only thing "bigger" about U.P. is the physical enrollment. Smaller class sizes and a greater opportunity to get involved in the campus community are two keys to having success in college, and Penn State Behrend is a fantastic fit for both of these aspects.
What "field work"/internships have you utilized to help you find work within your major? I am currently in line to work for Northwestern Mutual (advising and insurance) during the 2017-2018 school year.
What do you hope to do after graduation? After I complete the MBA program, I plan to jump right into work as either a financial analyst or financial adviser, whether it be through a corporate firm or my own business.
If you could travel anywhere in the world, where would you go? I would choose between Costa Rica, Spain, or Australia: 
Costa Rica: I have been there before and it was truly a life-changing experience.
Spain: I've always been intrigued by the style of the big cities, and I am comfortable speaking a small amount of Spanish.
Australia: The accents are fantastic, but more importantly I'd like to see the Great Barrier Reef and the iconic city of Sydney.