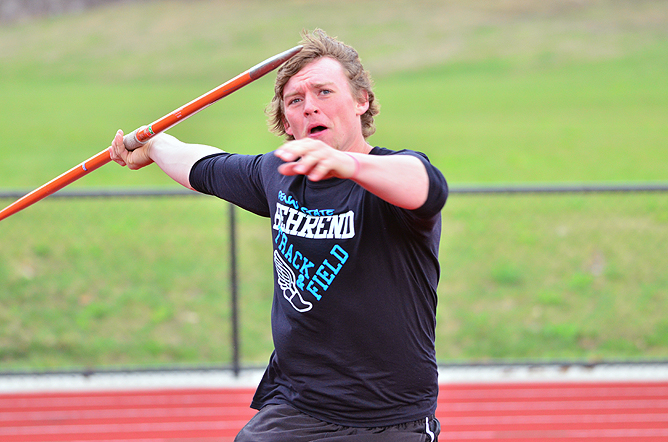 Name:
Mitch Obenrader '17
Sport:
Track & Field
Class:
Sophomore
Hometown:
Fryburg, PA
Major:
Marketing
My favorite moment on the field…
When I heard the distance of my winning throw at the NCAA DIII Outdoor Nationals Championships.
Being an athlete, I…
Learned what it really means to be a part of a team and work as one; the friendships I developed from the team have helped me both in competition and in the class room. I always have people I can go to for advice, and that has proven to be extremely helpful. I have learned to be a lot more disciplined and have developed a better work ethic. The support from my coaches and teammates has allowed me to set my goals so much higher and has also helped me to achieve them.
From Behrend, I…
Intend to use my four-year degree to acquire a position within the police academy. This is where I can put my learning and discipline skills that I have acquired on the field and in the classroom to the test.
I am more than my sport, I…
Am a brother, a son, a friend, maintenance worker at a golf course, avid hunter and fisher, and a video gamer.
Giving back is important because…
It shows a small token of your gratitude and is one way to be thankful. Support from a donor is something to cherish because they are getting you that much closer to reaching your ultimate goal. Donors also play a big role in your success.
If I could tell a donor one thing…
I can't thank you enough for giving me the opportunity to pursue my dreams.