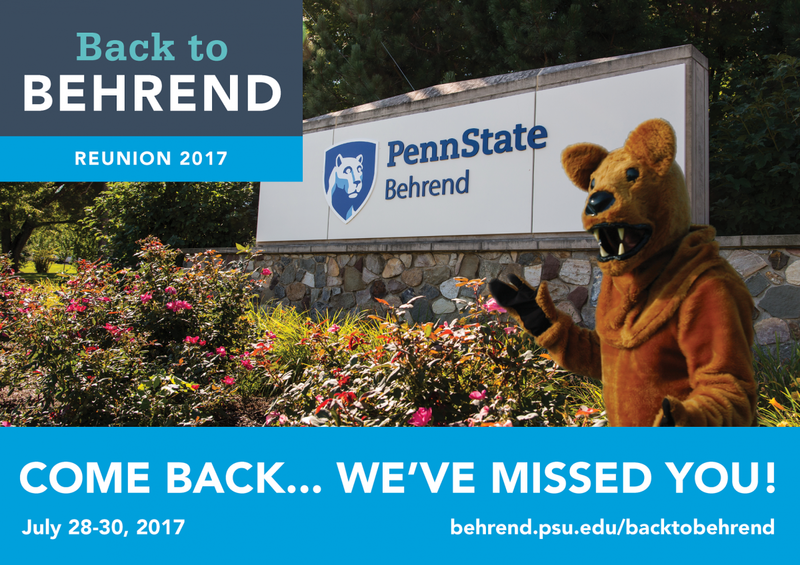 Thank you for your interest. Registration is now closed for Back to Behrend: Reunion 2017.
For more information on Back to Behrend, contact Kristen Comstock, Assistant Director of Alumni Relations, at  kcc146@psu.edu or 814-898-6367.
Reunions like Back to Behrend have been a staple at Penn State Behrend for years. Just take a look at some of fun times shared at previous reunions.