Friday, March 27, 2015
5:00 p.m.

to

6:00 p.m.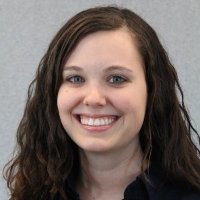 More than 3 million Americans are affected by obsessive-compulsive disorder (OCD). Even more concerning is the fact that approximately 25 to 30 percent of these individuals fail to benefit from empirically-supported interventions.
That's where Jessica Schubert's research comes into play.
Schubert, a Ph.D. candidate at Binghamton University, State University of New York, focuses her research on the development and maintenance of OCD, particularly the role that disrupted circadian timing of sleep plays in the severity of obsessions and compulsions. She will discuss this research when the Colloquium Series in Psychological Sciences and Human Behavior returns to Penn State Erie, The Behrend College, on Friday March, 27.
Schubert's talk, "Poor Sleep and Scary Thoughts: How Sleep Impacts Treatment for Obsessive-Compulsive Disorder" begins at 5 p.m. in room 180 of the college's Jack Burke Research and Economic Development Center, 5101 Jordan Road. Admission is free and open to the public.
Schubert, a Penn State Behrend alumna, has been awarded a Commendation for Excellence from the Clinical Science Program at Binghamton University and a departmental award for Excellence in Research at Binghamton University. In 2009, she earned her undergraduate degree in psychology, and she also completed an honors thesis that examined the impact of induced anxiety on memory during her time at Penn State Behrend.
"Poor Sleep and Scary Thoughts: How Sleep Impacts Treatment for Obsessive-Compulsive Disorder" is hosted by Penn State Behrend's B.A. and B.S. in Psychology degree programs and the student Psychology Coalition with support from the Susan Hirt Hagen Center for Community Outreach, Research and Evaluation (CORE), the School of Humanities and Social Sciences and the Student Activity Fee. For additional information, contact Carol Wilson, assistant professor of psychology, at 814-898-6082 or clw33@psu.edu.