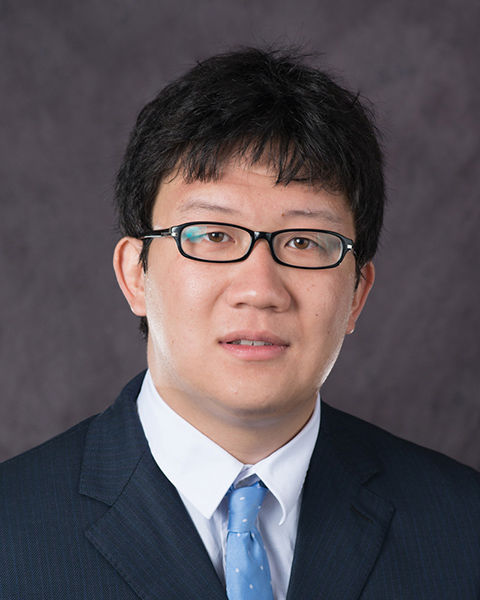 Assistant Professor, Finance

Mailing Address:
PENN STATE BEHREND
281 BURKE CENTER
ERIE PA 16563
Biography

Dr. Feng got his Ph.D. from Oklahoma State University. Dr. Feng's research interest focuses on agency problem and empirical asset pricing. His research has been published at Journal of Banking and Finance, the Financial Review, Pacific-Basin Finance Journal, and the European Financial Management etc. He has given presentations and held discussions at the annual conference of Midwest Financial Association (MFA), the annual conference of Financial Management Association (FMA), the annual conference of Southwestern Financial Association (SWFA), and the annual conference of Southern Financial Association (SFA). He has earned numerous awards including the AFA Travel Grant(2016), Best Corporate Finance Paper Award(Semi-final list) at the FMA(2016 and 2018), and McGraw-Hill/Irwin Distinguished Paper Award at the SWFA(2015).

Dr. Feng teaches Corporate Finance, Intermediate Financial Management, Advanced Energy Finance, and Financial Modelling at Black School of Business. He likes to help students imply theoretical finance models to their everyday life.

Prior to joining the world of academia, Dr. Feng also worked as a valuation analyst in the Aprio, a leading business consulting and advisory firm in Atlanta.
Research Interests

Agency Problems and Empirical Asset Pricing
Publications

Political Connections and Short Sellers, Journal of Banking and Finance - January 13, 2023
Collaborators: Yuecheng Jia; Betty Simkins, Author

CEO incentive compensation and stock price momentum, Accounting and Finance - December 19, 2022
Collaborators: Jian Wang, Co-Author; Yanhuang Huang, Co-Author; Xingjian Li, Co-Author; Shu Yan, Co-Author

The effect of customer concentration on stock sentiment risk, Review of Quantitative Finance and Accounting - October 16, 2022
Collaborators: Jian Wang, Co-Author; Yanhuang Huang, Co-Author; Jun Yang, Co-Author

CEO Political Connection and Stock Sentiment Beta: Evidence from China, Pacific-Basin Finance Journal - July 12, 2022
Collaborators: Shangkun Yi, Student Author; Jian Wang, Co-Author; Xiaoting Wang, Co-Author

The Positive Externalities of Leveraged Buyouts, Journal of Banking & Finance - February, 2022
Collaborator: Ramesh Rao, Co-Author

The Effect of Revenue Diversification on Bank Profitability and Risk During the COVID-19 Pandemic, Finance Research Letters - November 5, 2021
Collaborators: Xingjian Li, Primary Author; Sebastian Zhao, Co-Author; David Carter, Co-Author

Dispersion in Analysts' Target Prices and Stock Returns, The North American Journal of Economics and Finance - February 11, 2021
Collaborators: Xingjian Li, Primary Author; Shu Yan, Co-Author; Heng Wang, Co-Author

Are CEOs Incentivized to Shelter Good Information?, The Financial Review - August 18, 2020
Collaborator: Yuecheng Jia, Co-Author

Government Customers, Information Quality, and Stock Liquidity Risk, Review of Quantitative Finance and Accounting - June 5, 2020
Collaborators: Brian Boscaljon, Author; Yuecheng Jia, Author; Qian Sun, Author

The Positive Externalities of CEO Delta, the European Financial Management - June, 2019
Collaborator: Yuecheng Jia, Co-Author

CEO Incentive Compensation and Stock Liquidity, Review of Quantitative Finance and Accounting - November 12, 2018
Collaborator: Shu Yan, Co-Author

Cash Holdings and CEO Risk Incentive Compensation: Effect of CEO Risk Aversion, International Review of Financial Analysis - September 15, 2018
Collaborator: Ramesh Rao, Co-Author

Payout Flexibility and Capital Expenditure, Review of Quantitative Finance and Accounting - September 11, 2017
Collaborators: Subramanian Iyer, Co-Author; Ramesh Rao, Co-Author
Education

Ph D, Finance, Oklahoma State University

MS, Quantitative and Computational of Finance, Georgia Institute of Technology

BA, Economics, Zhejiang University