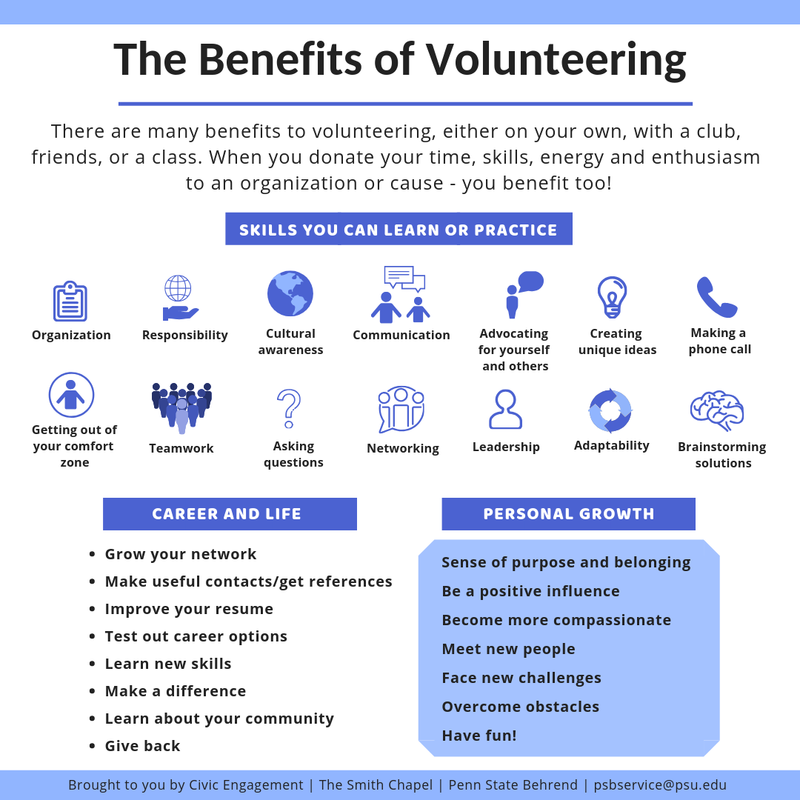 There are many benefits to volunteering, either on your own, with a club, friends, or a class. When you donate your time, skills, energy and enthusiasm to an organization or cause - you benefit too!
Skills you can learn or practice: 
organization
responsibility
cultural awareness
advocating for yourself or others
creating unique ideas
make a phone call
getting out of your comfort zone
teamwork
asking questions
networking
leadership
adaptability 
brainstorming solutions
Career and Life: 
Grow your network
Make useful contacts/get references
Improve your resume
Test out career options
Learn new skills
Make a difference
Learn about your community
Give back
Personal Growth: 
Sense of purpose and belonging
Be a positive influence
Become more compassionate
Meet new people
Face new challenges
Overcome obstacles
Have fun! 
Brought to you by Civic and Community Engagement.
Image: Penn State