In this Issue:
The First Class Graduates from the Master of Professional Accounting Program
It all adds up!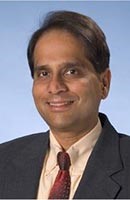 Welcome to the fall semester! 
The good news continues for accounting graduates and professionals. Salaries for accountants are increasing and the demand continues to exceed supply. The U.S. Bureau of Labor Statistics forecasts that analysts, accountants, and auditors will be the fastest growing jobs through 2024. The profession of accounting offers opportunities for intellectual excitement, national and international travel, interaction with the highest levels of management, and making a difference in the corporate world. 
However, this increasing demand has brought in an influx of bright and talented students to accounting. Accounting departments across the country are stretched to capacity in training these new accountants. Be prepared! Do well in your courses and maintain a good GPA, do local and/or international internships, participate in clubs and organizations, and get used to working in diverse environments. The accounting profession is increasingly dependent on technology, so be proficient in designing and using spreadsheets, databases, and data analysis techniques. The Black School of Business offers an array of programs in these areas. Explore those and be in touch with your faculty. Obtain 150 hours, but do it the smart way that maximizes your employment prospects!
The Master of Professional Accounting (MPAcc) program is another option for you to consider. We have just graduated our first class and I am happy to report that most of them have accepted excellent jobs.
Wishing you a very successful fall semester. 
—Dr. Ashutosh Deshmukh, department chair of accounting and MIS
Dr. Kwangjoo (KJ) Koo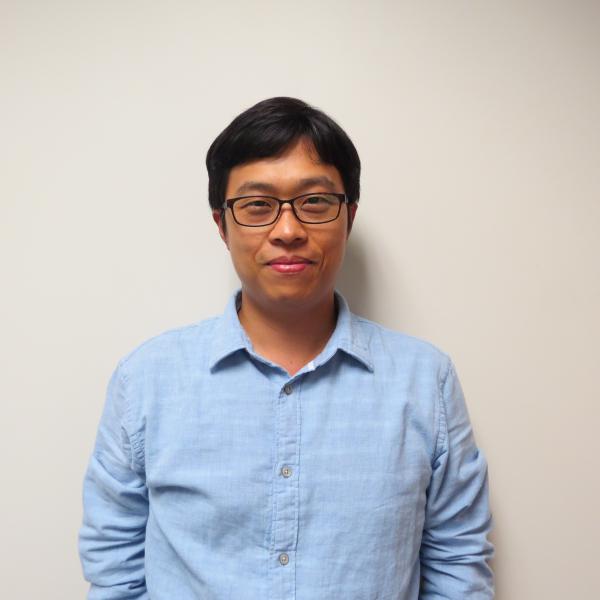 Introducing Dr. Kwangjoo (KJ) Koo
You may not see Dr. Koo, assistant professor of accounting, in the classroom unless you are in one of the master's programs, but you can still get to know him.
Koo earned his Ph.D. in business administration with a concentration in accounting at Drexel University after receiving his master's degree in economics at the State University of New York at Buffalo and a Bachelor of Science degree with honors concentrating in applied mathematics from the University of Arizona.
Prior to coming to Penn State Behrend, he taught at William Paterson University and Drexel University. He also spent a couple of years in various positions at companies such as Samsung Thales Co. Ltd., Capital One, and A.T.Kearney Consulting Inc.
Koo said he has always had a logical, organized, and practical way of thinking, so when he got his first job, accounting appealed to these characteristics.
We asked Koo why he thinks accounting is a good major. "There is no one-size-fits-all answer to that question as everyone has different needs and wants in their life. But, the accounting major can put you on track to a career that meets your goals."
"For the students who are dissatisfied with their career choice, the master's program at Behrend is a great opportunity to earn a relatively expedited education in an accounting field," Koo said. "Second, the master's program at Behrend offers students the opportunity to focus their education on the CPA requirement. While undergrad accounting majors are forced to suffer through courses they may feel are irrelevant, students in the master's program take only accounting classes." Koo said by the time you reach the master's program here at Behrend, you should at least enjoy the accounting you're studying. "If you love accounting, it is a chance to become the best accountant you can be."
Jeremy Jimmy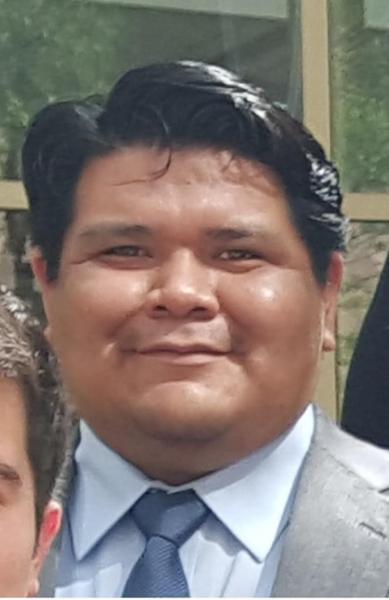 I am a corporate accounting intern with Caterpillar Inc. in Peoria, Illinois, for the fall rotation. There are seventeen accounting interns and three finance interns from various universities and backgrounds. Eighteen of the interns are from designated colleges and universities that Caterpillar recruits from, and there are two positions that are held for outside interns. For this fall rotation, the two positions went to Penn State students, a student from Penn State World Campus and myself, representing Behrend. We are both seniors with dual majors in Accounting and Finance.
Caterpillar, ranked 49th in the Fortune 500 list in 2014, manufactures several heavy machine operated product lines. Peoria serves as the headquarters to this global entity.
There are different divisions in the company that each intern is placed. I am in the Global Supply Network Division in the Indirect Procurement Business Division. Our business division serves as the filter for all indirect purchases and reporting globally. My four main functions as an intern for the company are: 1.) Validate level one cost saving projects ranging from $50,000 to $500,000; 2.) Audit small departmental business expenditures; 3.) Provide support on reporting common goals, which is a projected budget cut for each department/division worldwide; 4.) Provide support on reporting on all cost savings projects that are not yet implemented within the company.
Upon my arrival to Caterpillar, I felt overwhelmed, but soon realized that Penn State Behrend prepared me well for this internship. The technical jargon, organizational governance, and training with computer-based tools are a few of the things I learned at Penn State Behrend and immediately put to use. I remembered Sukanya Ragarajan, former lecturer in accounting, talking during an accounting technology lab about how to keep calm with data dumps because pivot tables would be your new best friend. I found out that it is so true. On the second day, I was given a data dump in Excel with over four thousand lines, and was told to find suspicious expenditures. I took a deep breath and in my head I was like, "Professor Sue, I got this." So, I can honestly say that Penn State Behrend provided me with such a solid foundation that I feel comfortable and confident enough jumping in head first here.
The advice I have for those who are actively looking for internships is to have tough skin and to be prepared, organized, and determined. After talking to my fellow interns, I learned that they all possess those very traits: tough skin, organization, and determination.
When applying for internships don't get discouraged easily. I know that it can get discouraging, but remember all you need is one internship and that will open doors for you in your search for future internships and careers.
Organization is important because when you are applying to so many internships you can easily lose track of deadlines, and contact numbers for recruiters, employers, and your networking contacts.
I was never really aggressive, but after learning that all of the interns during this fall's rotation had several internships from impressive companies and firms made me realize that by being proactive and reaching out to recruiters shows the level of commitment and interest that you have in working for them. For example, the other day an intern at my facility was casually told from another intern in Texas that she received an offer to join the P&G interns for the spring and before the day was out the intern at my facility was on the phone with the recruiter requesting an interview. Determination worked for them and I am eager to take that approach in my future job hunts.
I would like to thank Penn State Behrend, Northampton Community College, the Accounting Club at Behrend, National Society of Leadership and Success, Delta Sigma Pi, and my friends and family for their ongoing support in helping me develop into tomorrow's business leader today. I would also like to thank Caterpillar Inc. for giving me the opportunity to work with such talented individuals and the chance to work on crucial corporate worldwide problems and projects.
Nicole Overby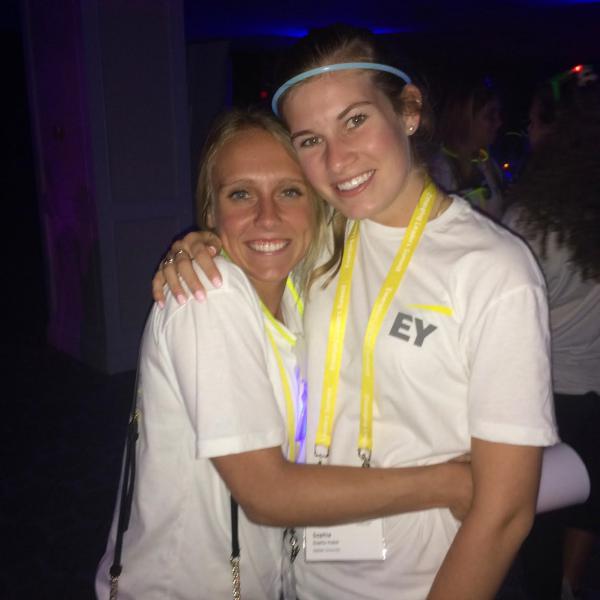 Nicole Overby, left, enjoyed her time at a recent Emerging Leaders Summit with Ernst & Young.
You did an internship in the spring of 2016. Where did you work?
I interned at BKD CPAs & Advisors for audit and tax in Erie. I also had an internship over the summer with Junior Achievement, an organization that helps underprivileged kids obtain scholarships. I was a staff accountant there.
 You went to an Emerging Leaders Summit. What was that?
The Emerging Leaders Summit was with Ernst & Young. I was nominated by the Pittsburgh office. It was a three-day program where I learned how Ernst & Young runs as a company and met many influential people. It was a great way to make a positive impression.
Did classroom experience help with your internships?
Absolutely, ACNTG 211 really helped me serve Junior Achievement by teaching me how to prepare bookwork and recognize basic accounting principles.
What advice do you have for students trying to get internships?
Be persistent! Seriously, send your resumes to companies, send emails, leave voicemails, and get a recruiter's attention any way possible. Respectfully, of course. Be resolute when trying to get a name in and don't be scared to talk to people at the career fair; they like confidence. Also, don't be discouraged about applying for something when you think you don't have enough classes under your belt. I got an internship after having taken just ACNTG 211!
Do you prefer public or private accounting?
Public. The hours are rough during tax season, but afterwards they're much more relaxed, and being able to travel is a huge plus for me.
Do you plan on taking the CPA exam?
I plan on graduating a semester early and then going back home to Charlotte, North Carolina. There I will take on the Becker CPA "Fast Pass" which pushes me to take the entire test within one year, and pass it. Afterwards I will come back to Behrend to earn my M.B.A .and finish up my 150 credits.
What minor would you recommend with accounting?
I would definitely recommend an MIS minor. There is so much more you can do for employers with IT knowledge. The skills are highly needed in the field and will make you stand out more with bigger firms.
Do you have any other advice?
Relax, don't stress the little things! If you work hard enough and stay true to yourself, everything will work out, especially at Behrend!
Nicole Overby, Junior Accounting Major, Talks About Her Experience at the Ernst & Young Summit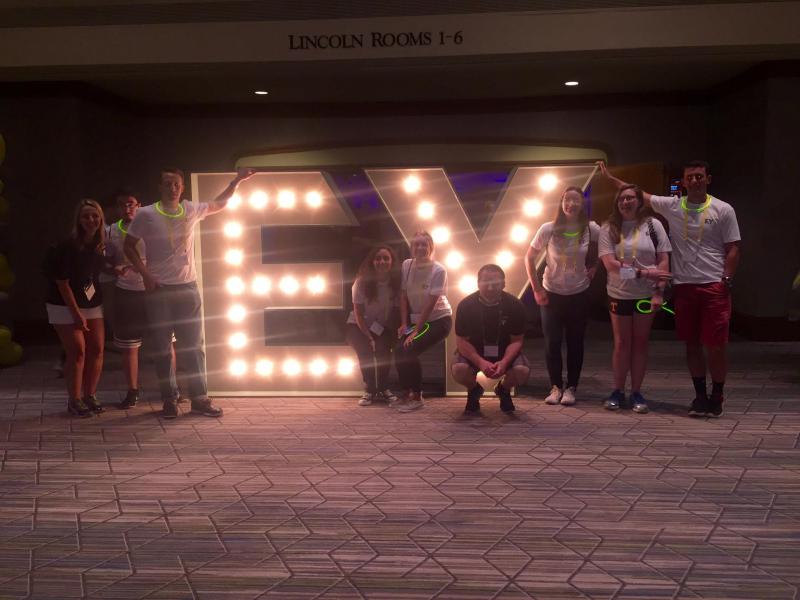 "Connections, connections, connections!" That is something you will hear about a million times before you graduate. The main reason I was invited to the Emerging Leaders Summit for Ernst & Young is because of the network I built. I attended the Behrend Leadership Weekend at the Sheraton and from that I met Kyle Stephan, a current EY employee. I continued to reach out to him because I knew I wanted to build a relationship with EY. Kyle put me in contact with the Pittsburgh recruiter, MaryBeth Allen, who reached out to me via phone. Based on my resume, she explained that I would be eligible to apply for the Summit. About a week later I had a phone interview with a tax partner from the Pittsburgh office, which went well and I was accepted into the program!
Ernst & Young flew over 300 students to Washington, D.C., from schools all across North America. Penn State is actually lucky because we were allowed to send six students because of the Penn State campuses – usually each school is limited to send three students. We spent three days doing leadership activities, learning about EY, and simply having fun! EY rented out The National Museum of Natural History so we could have a dinner inside! Besides falling in love with their company and culture, I received so much help on how to become a better leader. My main takeaway from this experience is to work hard to get a job offer, but also make sure it is the right job offer for me. At the Summit, the main concept stressed is to not only look at the success of the company, but the culture as well. Make sure it is a group of individuals with whom you can spend 80-hour workweeks with during busy seasons. I am so unbelievably grateful for this opportunity, and I constantly want to stress to other students that it is never too early to reach out to the Big 4. They want to hear from you!
Check out the EY Emerging Leaders Summit video.
Six graduates of the Master of Professional Accounting (MPAcc) program walked during graduation ceremonies held in May. This is the inaugural class of the Penn State Behrend MPAcc program, where candidates wishing to be certified as public accountants by their individual state licensing boards can accumulate the additional credits required to be licensed. Some students are rolling their CPA exam studying right into their graduate coursework and are pursuing jobs with the exam already under their belt. Five of the graduates chose to go into public accounting at various regional, national, and global firms; two of them with all four parts of the CPA exam successfully completed.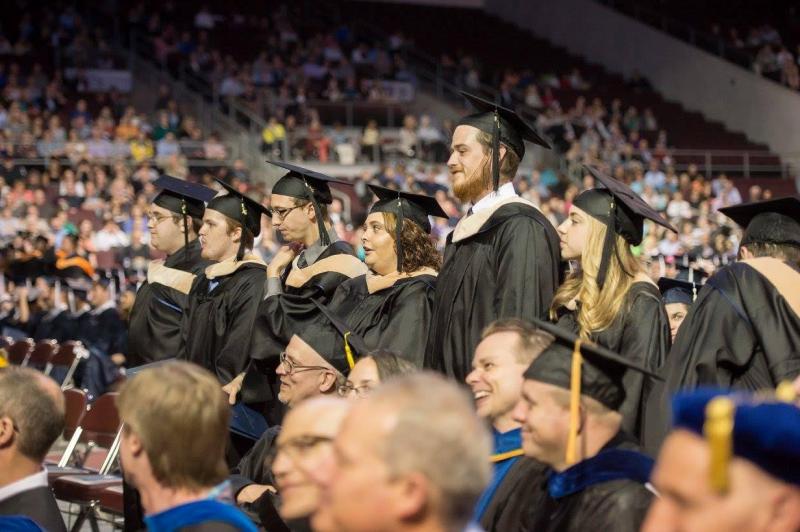 Above, from left: Zachary Colbert, Caleb Jamison, David Kerin, Andrea Kressler, Lee Weaver, and Rachel Wehan. 
Accounting and Finance Majors Competed in Investment Research Challenge
Over 1,000 universities in sixty countries fielded an Investment Research Challenge team in regional competitions held by 100 CFA societies. Behrend won the competition sponsored by the CFA Society Pittsburgh by outperforming Penn State University Park, Pitt, Duquesne, Carnegie Mellon, IUP, Robert Morris, and Washington and Jefferson.
The 106 winners from fifty different countries advanced to the global competition held in Chicago. Teams were divided into four regions to compete for a spot in the global finals, with further divisions into five groups of five to six teams. Behrend qualified for the regional finals by outperforming Universidad Argenia de la Empresa (Argentina & Uruguay Society), Walsh University (Cleveland Society), Loyola University Maryland (Washington, D.C. Society), and Binghamton University (New York Society, the largest society in the world). Twenty-one teams advanced from this round of competition. Congratulations to our team!
Above, from left: Dr. Greg Filbeck, professor of finance and faculty mentor; Samantha Chiprean; Kelsey Schupp; Eric Frei; Ricky Grullon; Josh Armstrong, industry mentor from Symmes Capital in Pittsburgh; and Drew Barko.
Accounting Majors Receive Awards
Congratulations to our Accounting majors who won awards during the 2015-16 academic year! Students are nominated by faculty within each discipline. Receiving recognition for their achievements in accounting include Ricky Grullon, Kenneth L. Spencer Award; Kelsey Schupp, PICPA Award; Ariana Gloeckner, Accounting Award; and Allie Wieczorek, IMA Award.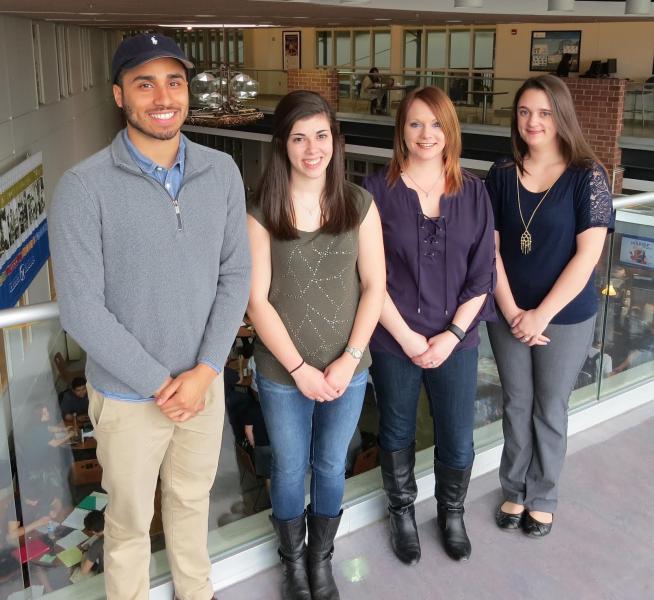 Above, from left: Ricky Grullon, Kelsey Schupp, Ariana Gloeckner, and Allie Wieczorek.
The Future for Accountants
The accounting profession is seeing an uphill trend for job and salary growth. In 2017, it is projected that increases in starting salaries will range from 3.0 percent to 4.3 percent, depending on the position, according to the Robert Half 2017 Salary Guide. But this doesn't mean there is a slowdown in job competitiveness. If anything, we're seeing companies trying harder to find highly skilled accountants and recognizing that they have to do things differently. "Companies have to be competitive," said Tim Hird, executive director of Robert Half Management Resources. "They've got to pay competitively, and compared with a year or two ago, companies are open to having negotiation with candidates, in particular when candidates have multiple job offers." Management accountants from across the world expect their salaries to increase by an average of six percent in the coming year, up from five percent in 2015, according to a Chartered Institute of Management Accountants survey. The Robert Half salary guide data shows a shortage of job candidates which will result in a salary increase. Job functions with the largest projected increase in starting salaries include controller, financial analyst, business systems analyst, and audit/assurance services positions. The skill sets in demand for accountants are IT-related skills, such as proficiency in Excel and data analytics. Also, employers are still big on communication skills, being able to effectively communicate with clients and colleagues is one of the most important aspects of business. The demand for technical proficiencies for financial controllership, financial analysis, business analysis, and senior accountant skills, to a much larger goal with improvements on technology related projects within the companies hiring. Companies have also set in place programs for individual employee development to help with retention of the people they do hire.
Accounting Majors go to Charlotte, North Carolina, on Spring Business Trip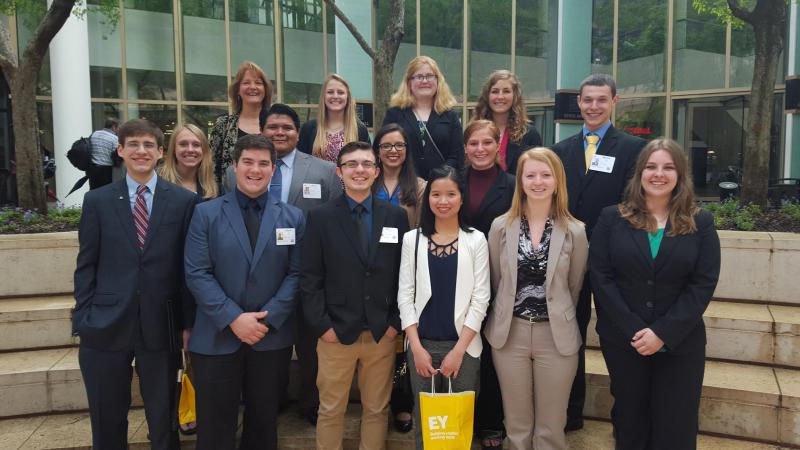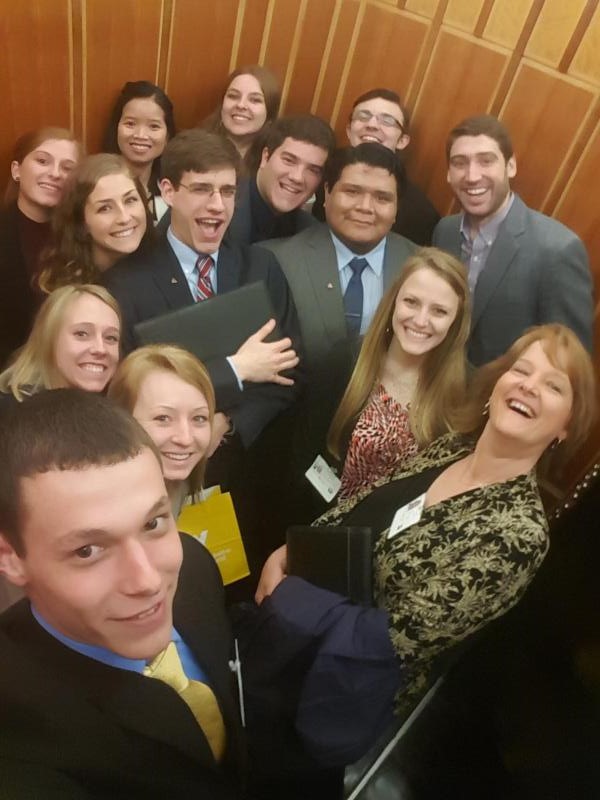 How did the Black School of Business end up going to Charlotte on its spring trip in 2016? That decision was made by the chaperones as they walked around a very cold and windy Chicago in the spring of 2015, when they said, "We're going south next year!" Since Charlotte is one of the largest financial hubs in the Unites States, it was a perfect match. The group of forty students and five chaperones headed out from campus on a Wednesday afternoon at the end of March, arriving on Wednesday night at the hotel. On Thursday, Accounting majors visited Duke Energy and Ingersoll Rand in cross-functional visits where they could visit with the recruiters as well as see what each company does, and then toured the Charlotte Hornets arena to get a behind-the-scenes look at how a major entertainment venue operates. Thursday night, students dined with local alumni who shared their stories of getting to Charlotte and offered advice about starting careers in the next few years. Friday, students visited Ernst & Young (how many accountants can you fit on one elevator?), Bank of America, and a startup incubator known as HQ Charlotte. 
Friday night finished with tickets to a Hornets game, watching owner Michael Jordan stretch out his long legs from his front row seat. The highlight on Saturday? Watching all those weary travelers arrive back in flip-flops and shorts to a snow-covered campus.
Many thanks to our alumni hosts who've stayed in touch and continue to reach out to students who they know are looking to head to the beautiful and growing city of Charlotte. We can't wait to see you again!
KPMG Partner Visits Accounting Classes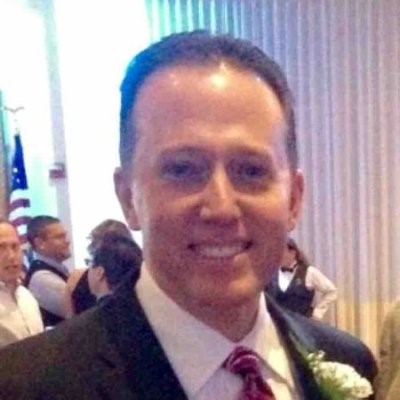 Tom Lally, partner in the audit practice at KPMG in Short Hills, New Jersey, visited campus in the spring semester to talk to accounting classes about careers in public accounting and met with students outside class to take questions about his experience and give advice for transitioning to the workforce. Lally turned the tables and started asking students what they were looking for in an employer, and what would make them view one firm more favorably over another, proving that one of the characteristics to success is constantly asking questions, understanding your environment, and figuring out what you can do to improve. Lally extended his support to the fall semester career fair, sending back two of our alumni, Dave Poland '11, and Justynne Friend '15, from the Pittsburgh office.
IRS-CID Comes to Campus
The Criminal Investigation Division of the IRS are the special agents of the IRS who tackle financial crimes and the criminals who commit them. Three special agents came to campus in the spring to talk to the MPAcc class about forensic accounting. They presented their own stories about their entry into the agency, including the training with other special agent forces, such as the Navy SEALS and the U.S. Marshals, and gave an overview of the agency and their roles and their favorite criminal stories. Because they work primarily undercover, we can't publish their pictures or disclose their names, but they promised to visit again soon, so watch for them!
Accounting Club's Semester Kick-Off Picnic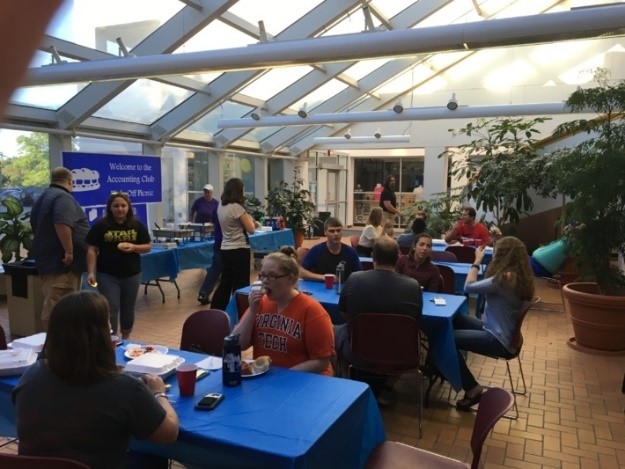 The Accounting Club picnic was held on September 12 in the Wintergarden on the first floor of the Reed Union Building. The event was catered by Teresa's Deli. Students and the accounting faculty were able to network and share experiences in the accounting culture. This was just one of the many good times we have in the Accounting Club.
October 4: A panel of local speakers will be held in 208 Burke at 5:15 p.m.
October 18: Amy Chapman, representing BKD as well as the PICPA, will be speaking in 236 Burke at 5:15 p.m.
November 1: A panel of nontraditional accounting speakers will be held in 236 Burke at 5:15 p.m.
November 17: Plymouth Happy Networking Hour from 6:00-8:00 p.m.
December 6: Elections and senior round table.