Spring 2016 Economics Newsletter
Penn State Behrend, The Black School of Business
In this Issue
Alumni and Friends
Faculty Spotlight
The Impact of Involvement
Mark Your Calendars
News from the Economics Program
Welcome to a spring semester from our Economics program at Penn State Behrend. At Behrend, we offer two Economics degrees, a B.A. in Economics, which is more traditionally associated with a liberal arts education, and a B.S. in Business Economics, the only Business Economics program in the Penn State system. The Economics program boasts the great work of E.R.I.E.(Economic Research Institute of Erie) which provides excellent opportunities for our students to get involved with hands-on, learning-by-doing knowledge! For more information about E.R.I.E., visit http://eriedata.bd.psu.edu/index.cfm.
Also, make sure you put April 22 on your calendar. Alumnus Jamie Bologna will be the featured speaker at the Economics and Liberty Lecture Series. Bologna is currently a Ph.D. candidate in Economics at West Virginia University. She has defended her dissertation, and will graduate in May. Bologna has accepted a position at Texas Tech University in conjunction with the Free Market Institute and the Agricultural Sciences and Applied Economics program.
A big thanks to Dr. Valerica Vlad who is serving as an adviser for our student organization the Society of Undergraduate Economists (SUE) during Dr. John Fizel's sabbatical this semester.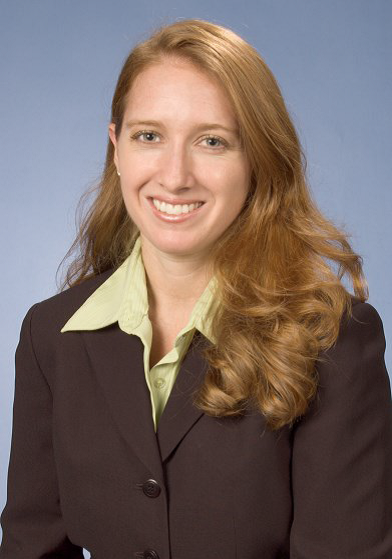 Message from the Economics Disciplinary Leader Dr. Kerry Adzima
With the spring semester in full swing, your economics professors are hard at work interviewing candidates for the tenure track position in our department. After reviewing many applications, three candidates have been selected for campus interviews. We hope to be welcoming a new face to the economics faculty very soon. Watch for minor changes in the course schedule as we integrate the new member of our team into the curriculum.
Brittany Martinelli '14
Graduate in Economics and Marketing, '15 M.B.A.
Brittany Martinelli graduated in 2015 with an M.B.A. from the Black School of Business. She previously earned degrees in Marketing and Economics.
While attending Behrend, Martinelli was involved in many activities. She served as President of the Society of Undergraduate Economists, presented at Sigma Xi, and worked on several research grants.
Currently, Martinelli is a senior market research analyst at Kaiser Permanente in Rockville, Maryland. This company is in the healthcare industry and is one of the largest managed care organizations in the United States. As an analyst, Martinelli works with a team that designs regional research projects for health plans. She typically works with large amounts of data and conducts in-depth interviews with patients about their care experiences. Her research is used by high-level executives in the company. This job allows Martinelli to study multiple areas within the company and she says that every project is different. "I love that I'm not only doing one type of research. It bounces between marketing, member experience and employer research." Her research also sometimes focuses on qualitative or quantitative natures, include custom projects, or tracking studies.
Martinelli says that her research outside of the classroom tremendously helped her build and strengthen her analytical skills. In addition, she commends her professors:
"I loved that professors were open to doing the kinds of projects I wanted to do if I was willing to put in the effort outside of class," she said.
The professors at Behrend, due to smaller class sizes, have the ability to monitor students more closely and personally help them, which can be an extremely valuable asset. In Martinelli's case, Dr. Fizel advised her to take a class and learn Structured Query Language and Dr. Andaleeb took the time to teach factor analysis concepts more thoroughly. She also thanks the E.R.I.E. program in the Black School of Business for strengthening her statistical knowledge and helping her to get a job that she loves today.
Martinelli's future goals are to continue learning as many market research methodologies.
Denise Pekelnicky '01
Business Economics graduate
Dr. Denise Pekelnicky graduated in 2001 with a degree in Business Economics. She received her Doctor of Law at Case Western Reserve University of Law in 2010 after working for several years at Erie Insurance Group. Pekelnicky was initially inspired to major in Business Economics after taking ECON 102 with Dr. Jim Kurre. It was because of his encouragement and the challenging nature of the course that she chose to pursue a Business Economics degree.
Pekelnicky graduated at the top of her major, and participated in the Society of Undergraduate Economists and Delta Sigma Pi. She considers her most significant achievements to be maintaining good grades, activities and balancing it all with a family. But most importantly, she says she has established several friendships that continue to this day.
Currently, Pekelnicky also works as an adjunct professor at Behrend. She teaches ECON 497B , Topics in Law and Economics. She also owns her own law practice. She enjoys working with her students and hopes to positively influence them in a way that will help them succeed outside of the classroom. When asked how her education at Behrend had helped her in her career or additional schooling, Pekelnicky said the most important skill she learned was critical thinking.
"Critical thinking is not a talent that all majors cultivate, but the Business Economics degree at Behrend did and it has helped me through hundreds of difficult matters throughout school and my career," she says.
Her advice to students today?
"There is no Magic 8 ball to help you choose a major or career. You simply need to do something you love or for which you are passionate. You will be working for the rest of your life. Look for a career, not a job. You need to be happy every day when you leave your home for work to be happy and successful. Live life for the moments. Being successful in a career is only one step. Balance life, work, family, and fun successfully and enjoy life!"
Ashley Tidd '15
Economics and International Business graduate
Ashley Tidd graduated in spring of 2015 with a degree in both International Business and Business Economics and a minor in Politics and Government. Her academic career started in University Park and finished at Behrend. Tidd chose International Business because she enjoyed the history behind it, but she wanted to put a more analytical twist on the major. She took an economics course in her junior year to fulfill a requirement and realized that she loved it. She decided to add it as a second major. The more economics classes she took the more she appreciated the wide sweeping application it had to just about every aspect of life as well as the overwhelming enthusiasm that her professors had for the subject.
Tidd was heavily involved with several organizations during her time at Penn State such as the Blue & White Society and Thon at University Park. She particularly enjoyed the "Rally in the Valley" event, where they passed out shakers at football games, put on bashes and raised an incredible amount of money for both THON and the ACS. She enjoyed the diversity and energy at University Park and the professors at Behrend, who were largely invested in helping their students.
Currently Tidd works at a research, consulting and technology firm for healthcare and higher education in Washington, D.C. She works in the company's performance technologies department in the health care division. One of her favorite programs that initially sparked her interest in the company is the vast research and technologies platforms rooted in population health. Through the use of data and technology they can identify high risk populations and what the healthcare system can do to lower that risk.
"We can use data to answer just about any question out there and it's absolutely fascinating," she says.
When asked how her education at Behrend helped her in her career, Tidd said her economics classes gave her a huge advantage.
"If you are planning on majoring in Economics, forecasting classes are worth every minute of your time," she says.
Although she didn't use the exact same tools, the techniques and analytical skills she gained reached far and wide and were applicable to almost everything she came across. Tidd plans to enroll in a masters degree program at a university in the Washington, D.C. area. She eventually wants to become more heavily involved in an analytical roll which could take her anywhere.

Dr. Kerry Adzima
Disciplinary leader in economics
Dr. Kerry Adzima, a Conneaut Lake native, graduated from West Virginia University with a degree in both Mathematics and Economics. Her love for economics started her junior year when she needed to fulfill a social sciences general requirement and decided to take an introductory course in microeconomics. This course ended up shaping her life. She remembers looking forward to the class lectures and thinking that she had finally found that elusive "thing" that all students search for while in college. She enjoyed how economics changed the way she thought about almost everything, while simultaneously seeming so intuitive. Originally starting as a math major, she loved being able to apply her math skills to answer questions about how and why people made decisions, and the effects those decisions had on the society overall.
After achieving her undergraduate degrees, Adzima obtained her masters from the University of Pittsburgh. She traveled back to West Virginia University to earn her Ph.D. and pursue her interests in public economics, a topic she has always been interested in. Much of her research centers around the economics of education, where she analyzes a variety of topics related to school choice and the improvement of academic systems in general. In one of her most recent projects, she analyzed the factors that influence student decisions and characteristics that contribute to student success in STEM- related fields. Currently, Adzima coordinates the Economic and Liberty Lecture Series. An event held once a semester, guest speakers are invited to discuss topics related to the principles of free enterprise, individual liberty, the rule of law, and/or economic freedom. When she isn't putting together events, doing research, or teaching classes, Adzima likes to spend every spare moment enjoying her children. Right now, this means she reads a lot of children's book, colors, plays with trains, and chases her youngest child around in circles to make her laugh.
Adzima said that the most satisfying part of being a professor is, "hearing back from students post-graduation about how a particular class, or learning a particular skill has really played a large role in their success." She also enjoys teaching introductory economic courses because she gets to see how economics can still surprise students by turning out to be more relevant and useful than they may have thought. Adzima genuinely enjoys helping students and is someone students can contact for advice about anything from course selection to internships. Her advice for students today is to not rush to choose a major. "Take your time, figure out what you like, and experience a variety of different fields before you make your choice. These years will go by fast," she says.
"Take advantage of as many opportunities as you can. It's unlikely that you'll ever again have access to so many qualified people and so many opportunities (all in the same place) to explore the world and grow as an individual as you do right now."
Spring 2016 Business Trip To Charlotte, North Carolina
Students who signed up for the business trip this spring got a big surprise when they found out that they will be visiting the Charlotte Hornets, a professional basketball team. They will be getting a tour of the stadium, along with opportunities to interact with the team's accounting, marketing, and managements teams. In addition to the tour and meeting the business teams, students will also be attending a Charlotte Hornets game against Philadelphia!
Tentative Schedule:
The trip commences on Wednesday, March 30, when students will meet at 1:00 p.m. to depart from Behrend, arriving in Charlotte, N.C. later that day.
On, Thursday, March 31, students will visit Duke Energy, Ingersol Rand, and the Charlotte stadium. Students will attend an alumni dinner in the evening.
On Friday, April 1, students will visit Bank of America Packard Place, Ernst & Young, The Agency Marketing Group, and MetLife. The Charlotte vs. Philadelphia game is in the evening.
Students will be leaving Charlotte on Saturday, April 2, at 3:00 p.m. and returning to Behrend later that day.
Upcoming Dates:
Tuesday, March 1, 2016, 7:30 p.m. in Burke 001
Mandatory meeting with ACPC. They will host an informational session for the students attending the trip about attire and professional behavior/questions.
Wednesday, March 23, 2016
Mandatory meeting for all involved with the trip to convey last minute details. Everyone must bring $5 to this meeting for the bus driver tip.
Business Trip Company Profiles:
Duke Energy – The largest electric power holding company in the United States, supplying and delivering energy to approximately 7.3 million U.S. customers. Duke Energy is a Fortune 250 company which prides itself on providing gas services in an affordable, reliable, and clean way.
Ingersol Rand – An industrial company dedicated to enhancing the quality and comfort of clean air in homes or businesses, safely transporting and protecting food, and increasing industrial efficiency and productivity. Their products include tools, air compressors, transport temperature control units for trucks, and a broad range of energy-efficient residential and commercial premium heating, ventilation and air-conditioning systems.
Bank of America – One of the world's leading financial institutions, Bank of America serves a range of consumers from the individual, to small and middle-market businesses and large corporations with a full range of services including: banking, investing, asset management and other financial and risk management products. Bank of America serves approximately 47 million consumer and small business relationships with approximately 4,700 retail financial centers and 16,100 ATMs.
Packard Place – A startup incubator that helps new companies to develop by providing services such as management training or office space. Packard Place places a large emphasis on entrepreneurship, innovation, and the community. Currently, Packard Place houses more than 100 companies of all sizes and industries that are a vital part to Charlotte's economic growth.
More Information can be found at: http://sites.psu.edu/springbusinesstrip/
Spotlight on Society of Undergraduate Economists Secretary, Yemu Chiwota
Yemurayi Chiwota is a sophomore Economics major with a minor in International Business. He is originally from Harare, Zimbabwe, but moved to New York City in 2001. Chiwota chose Economics for the versatility of the major. He paired it with the minor in International Business to facilitate a career in an international organization such as the IMF, World Bank, or the United Nations.
Besides being the secretary for the Society of Undergraduate Economists, Chiwota is also the treasurer for the organization of Latin American Students, and the public relations representative for the Model United Nation. He also participates in the Behrend Soccer Club and the International Stu-dents Organization. In addition to his current involvement in international clubs and experiences he would also like to study abroad in either Spain or Australia. He has six years of experience speaking Spanish.
This summer, Chiwota will be interning at the Harvard Teacher College in New York City and will also be volunteering for the Red Cross in July. Previously, Chiwota had an internship with the Red Cross in Zimbabwe and enjoyed giving back to his country. He plans to take a trip with his friends this summer to discover the wonders of Iceland.
Society of Undergraduate Economists Club Meeting First Monday of every month at 4:30 p.m. in Burke 107. The March meeting will be moved to March 15 due to spring break!
Get Involved:
Students: Attending just one (or 10) club event(s) per semester can change your course and perceptions for a lifetime. Previous event attendees have used the knowledge they gained from one conversation to earn their first interview, get their first job, change their concept of a specific job, or open their eyes to a world of possibilities. Take a deep breath, and walk through the door. You are welcome here.
Alumni and Friends: Your time, experiences, insights, and perspectives are valuable—perhaps more valuable that you know. We want to know what impacted your career, your perspectives, and your life. Tell us through the Black School of Business Facebook page, the newly-created (and growing) Black School of Business LinkedIn group, or by emailing Dr. Greg Filbeck, Department Chair for Finance & Economics, at mgf11@psu.edu, or Ariana Gloeckner, newsletter coordinator, at azg5486@psu.edu.
Penn State Erie, The Behrend College, Black School of Business
Jack Burke Research and Economic Development Center 
4701 College Drive 
Erie, PA 16563
Phone: 814-898-6107