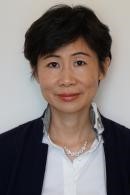 I hope your semester is off to a great start! We are off to another exciting year as our Finance major continues to soar! Our Finance major launched all remaining classes for the World Campus degree and has over 250 students in major and pre-major status per our July meeting. The World Campus program was recognized as a University Recognition Partner by the CFA Institute, making it the first online program in the world with this distinction.
The Behrend CFA Institute Research Challenge (IRC) team is back to compete in the 2017 CFA Institute Research Challenge. This year we have also created a World Campus IRC team.
Please check out details on all the great events occurring within our program during fall 2016 in this newsletter!
—Dr. Jessica Zhao, interim department chair for finance and economics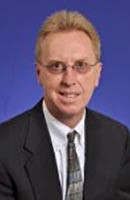 Rick Hedderick earned his bachelor's degree in business administration with a major in accounting from Clarion University of Pennsylvania. He earned his M.B.A. at Penn State Behrend and also holds the Certified Financial Planner (CFP) designation. 
Hedderick started his teaching career at Penn State Behrend in 2008 as an adjunct lecturer teaching insurance planning. After three years he accepted a full-time appointment. Currently he teaches corporate finance, personal financial planning, and the financial planning capstone residentially as well as teaching personal financial planning and the financial planning capstone online through Penn State World Campus. As the director of the CFP registered program, he is responsible for maintaining accreditation of the CFP registered program through the CFP Board. Along with the Registrar's Office, he validates students' completion of the six required courses that make them eligible for the certificate in Financial Planning and subsequently the opportunity to sit for the CFP exam. 
As a mentor, Hedderick is the adviser of the Financial Planning Club and has accompanied student members on educational excursions to network with financial planning professionals in the Pittsburgh area and will continue this learning experience this year. Also, in the spring of 2016, along with four other School of Business faculty, he escorted forty students on a bus trip to Charlotte, North Carolina. The students visited various businesses and networked with Penn State alumni currently working and living in that area. He looks forward to participating with this student learning experience during spring 2017, with a trip to New York City. 
Prior to teaching, Hedderick owned a small retail business for sixteen years. After the sale of his business, he completed the six courses necessary to meet the educational requirements to be eligible to sit for the CFP exam. In addition to acquiring the CFP designation, he acquired his Series 7 securities license and his life health and life insurance license. After spending a few years with various companies he returned to his entrepreneurial roots and started a small business providing clients with a full range of financial planning services.
The Penn State PSU connection is alive and well in the Hedderick household. His wife is also a Penn State graduate and their home décor readily displays their Nittany Lion pride. Their two daughters have grown up attending football games every fall.
Alumni Spotlight – Kelsey Schupp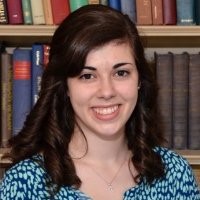 What steps did you take while at Behrend to help prepare for your current job?
I did two things:
I took every class as serious as my major-specific courses – even the general education classes. You never know what kind of knowledge you will learn in classes that might be applicable to your future career. I use a lot of information I learned from not only accounting and finance classes, but also from English, communication, and MIS classes I took.
I gained as much experience as I could in a variety of different internships and jobs. This helped me gain an understanding of how to apply classroom knowledge to real world situations and it helped me figure out what I might want to do as a career once I graduated.
Why did you choose Lockheed Martin?
I knew from my internships that I wanted to work for a manufacturing company. I looked at a variety of companies, but I enjoy that Lockheed Martin allows me to experience my interest in military and government work. The work we do every day truly makes a difference to the men and woman protecting our country. I get to learn about new military technology, which is always interesting, and the company has a lot of great benefits and opportunities for career growth.
If you could go back and change anything about your time at Behrend, what would it be?
I wish I would have been involved in NOBE (National Organization of Business and Engineering) sooner. For anyone looking into corporate finance, and especially manufacturing companies, this is a great club to get involved in! I work with a variety of different engineers every day in order to do my job. Starting to integrate with them early in your college career will be very beneficial.
What advice do you have for current students majoring in Finance?
There are so many different career paths you can take with a Finance degree that it's almost overwhelming. I felt in college I was only exposed to the traditional jobs like financial planner or financial analyst. However, there are so many other things you can do. Therefore, I advise all students to EXPLORE! Whether you explore through internships, research, or talking with alumni (I always welcome questions!), learn about as many different jobs as you can so you are prepared to make the decision of "life after graduation" during your senior year. Also, be well-rounded. Yes, it is beneficial to have perfect grades, especially in your major-specific classes, but as soon as you move that tassel on graduation day, those things don't matter a whole lot except for the knowledge you take from the classes. Employers were more interested in the competitions I participated in, my internship and other work experience, and even what I liked to do for fun. Employers don't want number crunching robots. They want a personable human being who will get along with a diverse team and get the job done.
Are you going to miss the snow in Erie?
Yes! However, we get a lot of holiday time at Christmas and New Year's so I will get to enjoy that snow for about two weeks, just enough time for me. And I'm sure everyone at Behrend will be sure to send me pictures of it regularly.
Junior Spotlight – Jason Pettner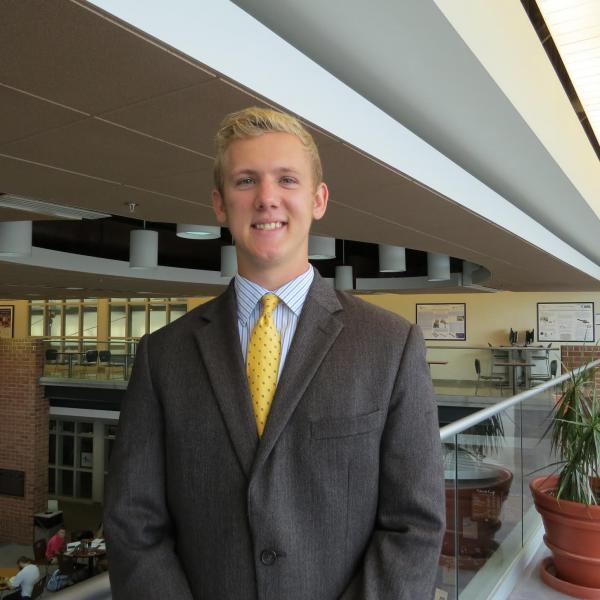 Jason Pettner is a junior Finance major in the Black School of Business. Jason is currently pursuing his CFP certificate, as well as taking classes to prepare for the CFA exam. Before transferring to Penn State Behrend, he attended University Park. After learning about the excellent Finance program at Behrend, specifically the CFP program, he decided to transfer in order to pursue his goal of becoming a financial adviser. As a member of the Schreyer Honors College, Jason is researching for his thesis about financial literacy and its Implications. Jason's ultimate goal is to teach people the value of financial literacy in order to help them achieve their goals. 
Jason is very involved in clubs within the Black School of Business. He is proud to be one of the original executive board members of the Financial Planning Association (FPA), which held its first meetings in the spring 2016 semester. He is currently vice president of the FPA. Jason is also a member of both the Business Analytics Team and Financial Management Association (FMA). In addition to clubs, Jason is vice president of operations as well as lead analyst of the consumer discretionary sector for the Intrieri Family Student Managed Fund (IFSMF). The IFSMF manages forty-seven stocks worth nearly $300,000.
This semester, Jason is the captain of the Investment Research Challenge team. He and his teammates hope to continue the success of the 2016 IRC team that made it to the global semi-finals last year. To learn more about the IRC, please read about it in this newsletter. The team is excited to represent Penn State Behrend!
As a result of the knowledge and experiences Jason accumulated from Behrend, he was offered a summer internship with Hefren-Tillotson, a top wealth management firm located in Pittsburgh. When asked about his internship, Jason responded, "Working for Hefren-Tillotson was a fantastic experience, especially since I was able to meet and talk to very successful men and women, who are excelling in my career field. Internships are very important for all students, because they allow us to apply the knowledge we learn in the classroom to real world situations."
Overall, Jason is very happy with his decision to attend Penn State Behrend. "I really enjoy Penn State Behrend, especially because all of the great people I have met. I look forward to walking through Burke because I always know that I will see a friend or somebody new to have a good conversation with! Also, all of the professors truly care about the students and are always willing to go out of their way to help students both inside and outside of the classroom. I am extremely thankful for the things I have learned and the people I have had a chance to know! My experience at Penn State Behrend has been excellent!"
World Campus Student Spotlight – Josiah D. Roop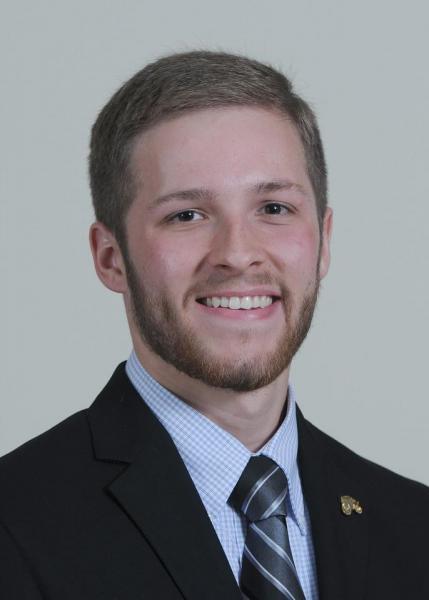 What is your major?
I am pursuing a major in Finance, minor in Economics, and a certificate in Information Sciences and Technology.
What has been your favorite course?
My favorite course thus far has been FIN 420, Investment and Portfolio Analysis. As my interest in finance is attributed primarily to investments, this course taught by Eric Robbins allowed me to further develop my skills related to security valuation and portfolio management.
What did you like most about attending Behrend?
The opportunities that are made available to World Campus students. Specifically, in the World Campus Finance program taught through Behrend, I have been able to receive scholarships, participate on an investment research team, and even contribute my financial analysis skills as an associate analyst on the Intrieri Family Student Managed Investment Fund.
How will a Behrend degree help you in your field?
Before even graduating, Behrend has helped me in my career. Currently, I am nine months from graduation and already have two full-time job offers from very reputable companies, both in credit analysis/underwriting. The applicable skills I have learned in my courses have allowed me to fluently articulate the value I bring to employers. Additionally, since the Finance program distinctly incorporates the CFA program candidate body of knowledge into its curriculum, I feel very equipped as I prepare to sit for the level one CFA exam in the coming year.
If you could do it all again, would you have chosen Behrend?
If I was at the beginning of my pursuit of higher education once again, I would choose Behrend without a doubt. The school truly earns its reputation as the number-one online Finance program in the world. From high-caliber professors to the quality and practicality of the curriculum, the Penn State World Campus Finance program offered through Behrend is simply unrivaled. 
World Campus Student Spotlight – Adam Polinak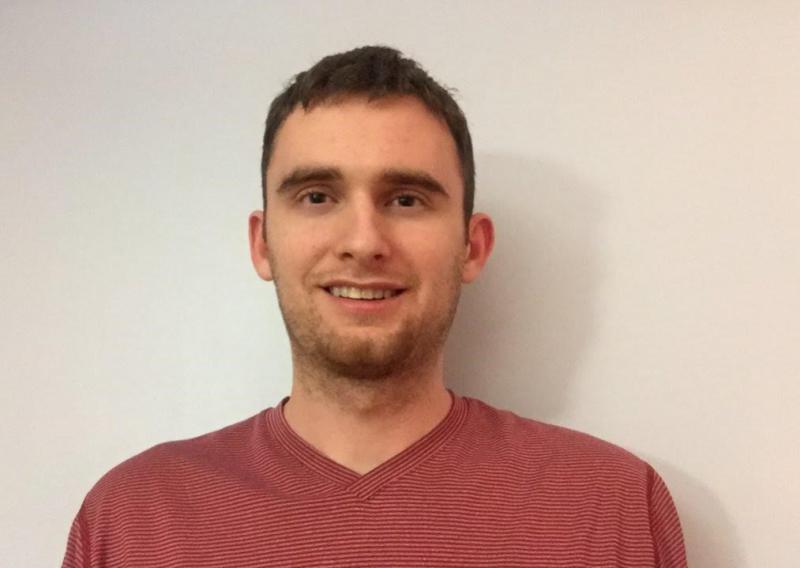 What is your major?
I started out as a Biology major and switched to Finance.
What has been your favorite course?
My favorite course was investment and portfolio analysis (FIN 420) because I learned a ton about investing, which is a topic I am very interested in.
What do you like most about attending Behrend?
I attend the World Campus but my major is offered jointly through Behrend. I enjoy the flexibility that it offers as well as the opportunities to get involved even if I am a World Campus student.
How will a Behrend degree help you in your field?
I am still currently a student but will begin preparing for the CFA exams. Multiple courses are directly meant to help prepare me for the CFA exams so that is something I really appreciate about my degree through Penn State.
If you could do it all again, would you have chosen Behrend?
Yes, I would still choose the World Campus and Behrend. It has prepared me very well for a career in finance as well as the CFA exams. I also enjoyed working with all of the knowledgeable professors that were always there when I needed help. I would recommend this program to anyone interested in a degree in Finance through Behrend.
Financial Management Association (FMA)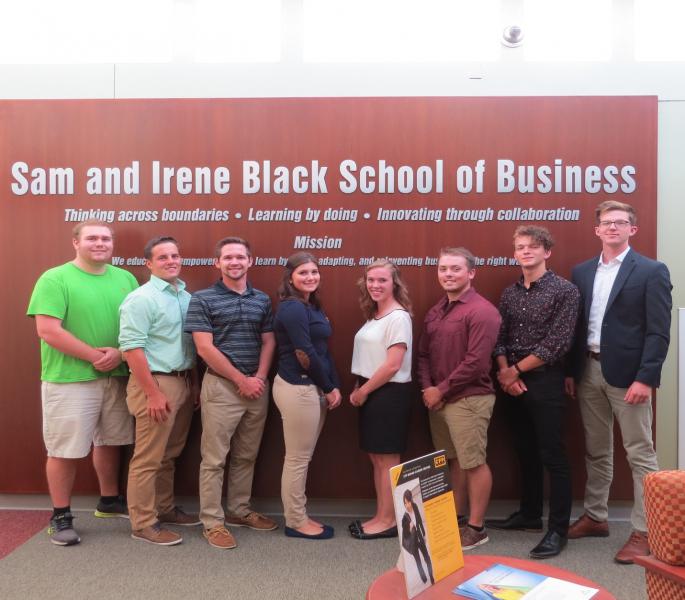 Financial Management Association (FMA) 2016 officers (l to r): Maxwell DeBlasio, vice president of recruitment, Andrew Buzzelli, vice president of networking, Max Morrow, president; Jessica Nagy, secretary, Kiley Ransbury, vice president of promotions, Danny Dee, treasurer, Vily Kolesnichenko, vice president of programs, Richard Kelly, vice president. Pictured below: Andrew Hoverson, vice president within the area of World Campus affairs.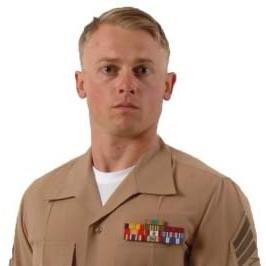 FMA Officer Contact Information
Max Morrow
President
330-774-7654
Msm5593@psu.edu
Richard Kelly
Vice President
724-979-2160
Rmk5185@psu.edu
Danny Dee
Treasurer
724-683-6605
Dtd5097@psu.edu
Jess Nagy
Secretary
724-650-1441
Jnm265@psu.edu
Kiley Ransbury
Vice President of Promotions
716-867-2234
Knr5159@psu.edu
Andrew Buzzelli
Vice President of Networking
724-859-3198
Aab5495@psu.edu
Vily Kolesnichenko
Vice President of Programs
814-881-6086
Vxk5114@psu.edu
Max DeBlasio
Vice President of Recruitment
412-853-7253
Mjd5939@psu.edu
Andrew Hoverson
Vice President - World Campus
513-833-3166
Azh5556@psu.edu
Skype: ahoverson0331
Financial Planning Association (FPA) Meeting, September 12
The first official Financial Planning Association (FPA) meeting took place on Monday, September 12,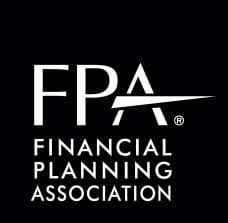 At the introductory meeting, we welcomed current and new members as we discussed what exactly the FPA is, why it's beneficial to join, and our future plans for the upcoming year. For any information that you may have missed or should you have questions, please feel free to contact Patrick Kress at pgk5028@psu.edu.
How to Join the FPA
Are you interested in the financial services industry, or simply just want to learn more about one of the many options a Finance degree provides? To be a part of our local Financial Planning Association chapter here on campus, all it takes is for you to pay your local dues of $10 annual to the RUB desk and come to the meetings. Make sure you save your receipt and give it to our treasurer, Richard Kelly, at the meetings. After that, you are all set to enjoy the many benefits that come along with being in the FPA, including our networking trips to our FPA chapter in Pittsburgh!
To join FPA, go onto the FPA webpage and sign up to pay the annual rate of $39 for national dues. This grants you access to all of the resources on the website, a welcoming package, Journal of Financial Planning Monthly magazine, Money magazine, certificate of membership and much more.
Go to the FPA website and scroll down to the full-time student option.
Penn State World Campus Forms Team for Research Challenge
Dr. Brian Boscaljon, associate professor of finance, has formed a team composed of World Campus Finance majors who will participate in the research challenge competition sponsored by the CFA Society Pittsburgh in March. Team members are (l to r) Brian Sisson, Blake Gerke, and Kera Kollman.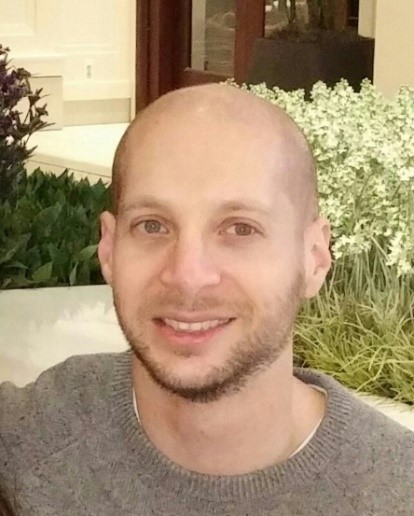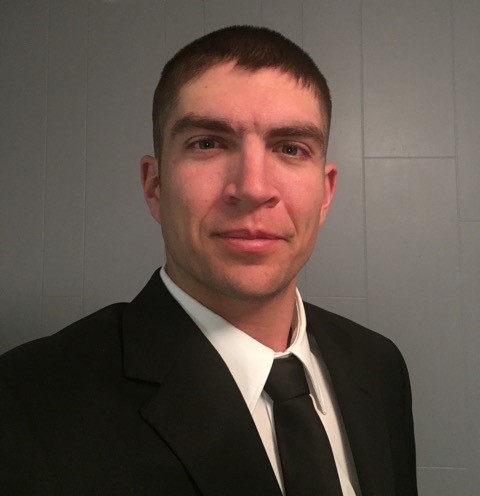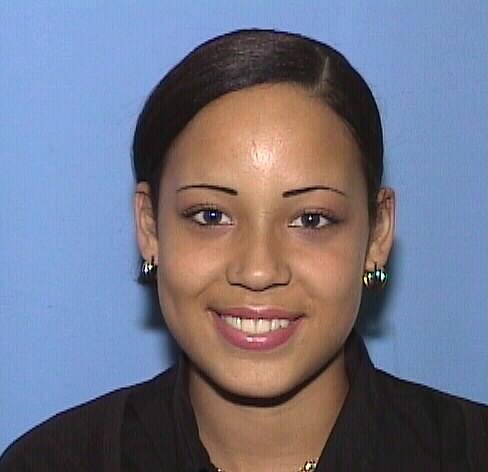 Tentative Timeline
CFA Institute Research Challenge
Date
Event
September 22, 2016
4:00 p.m.
Company Presentation
The Omni William Penn Hotel
530 William Penn Place 
Pittsburgh, PA 15219 (Tentative Location)
Early Dec. 2016
Follow-up Q&A via email
Early Feb. 2017
1st Draft Due to Mentor
Mid Feb. 2017
Final Report Due
Interim
Report Grading
Late Feb. 2017
Local Final Presentations
Rivers Club (Tentative)
April 6-7, 2017
Regional Finals (Seattle)
April 28, 2017
Global Finals (Prague, Czech Republic)
RESEARCH CHALLENGE UPDATE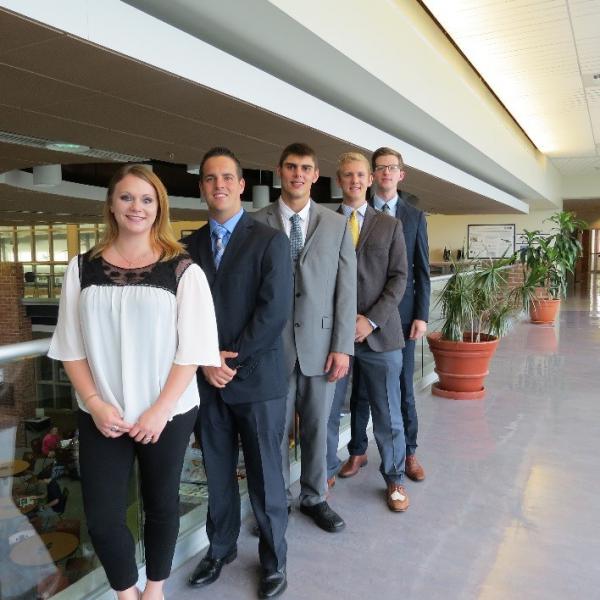 Following a great performance by Penn State Behrend's CFA Institute Research Challenge team last year, the Black School of Business is back to compete in the 2017.
The CFA Institute Research Challenge (IRC) is an annual global competition in which students work in teams to analyze a publicly traded company. The competition has grown to involve over 1,000 universities in more than fifty-five countries. The CFA IRC is considered the "Investment Olympics" for university students who develop detailed financial reports and one-year stock valuations for a company selected for case study.
The local IRC will be held in Pittsburgh and teams will be analyzing First National Bank. After winning the local competition in 2016, the Penn State Behrend IRC team will strive to defend their title in the local round and move on to the regional events again this year.
This year's Penn State Behrend team is Jason Pettner, Ariana Gloeckner, Andrew Buzzelli, Austin Montevecchio, and Richard Kelly. The team is looking forward to working hard together and learning more about investment analysis through researching First National Bank. They are hoping to continue the success of last year's Behrend team by making it to the international competition, which will be held this year in Prague, Czech Republic.
Financial Management Association (FMA) Meeting Roundup
Tuesday, September 13, 2016
Mike Nelson, drilling supervisor at ExxonMobil, St. John's, Newfoundland and Labrador, Canada, spoke to the September 13 meeting of FMA. Mike graduated from Penn State Behrend in 2013 with a double major in Interdisciplinary Business with Engineering Studies (IBE) and Finance. He spoke to our group on the future prospects of the energy industry, including career prospects in the field.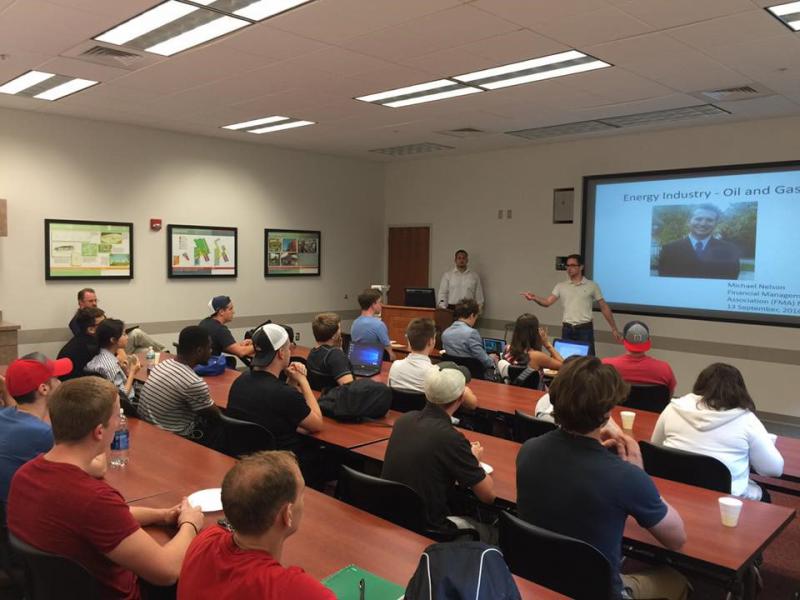 STUDENTS ATTEND CFA SOCIETY PITTSBURGH CAREER FAIR
The CFA Society Pittsburgh Career Fair was held on Monday, September 12, at the University of Pittsburgh. PNC, Federated, and BNY Mellon had representatives in attendance at the event.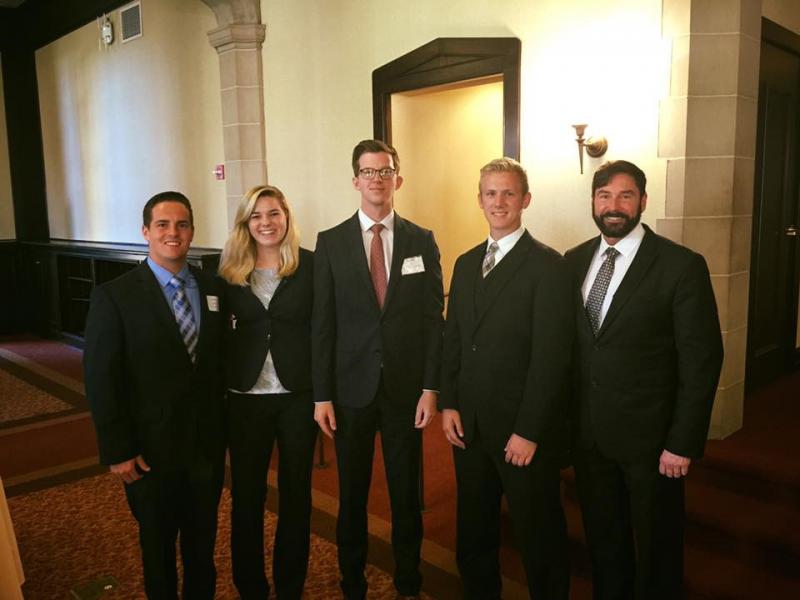 Above, from left, Andrew Buzzelli; Samantha Chiprean; Richard Kelly; Jason Pettner; and Dr. Greg Filbeck, professor of finance and faculty mentor. 
STUDENTS ATTEND CFA SOCIETY PITTSBURGH PRESENTATION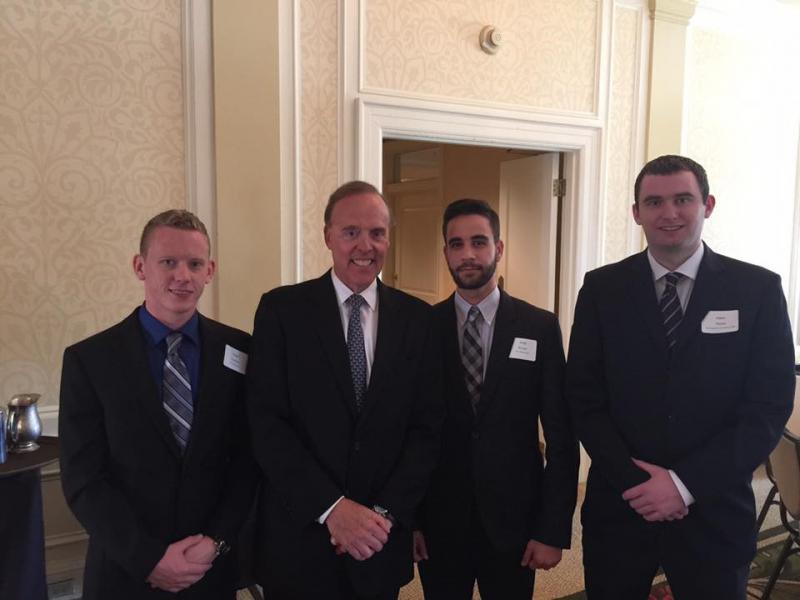 Behrend Finance majors Austin Campbell, Jorge Borrego, and Adam Polinak attended the CFA Society Pittsburgh luncheon on Wednesday, September 14, at the Omni William Penn. Jim Carroll, second from left, from Pointe Capital Management, spoke on "Dawn of a New Era for Oil and a New World for MLPs."
Financial Planning Association (FPA) Meeting, October 3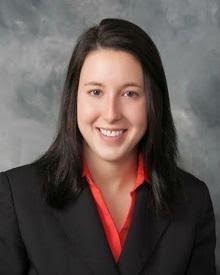 Monday, October 3, from 5:00 – 6:00 p.m. in 236 Burke
Stephanie McElheny, CFP®, ChSN, assistant director of financial planning, Hefren-Tillotson
McElheny, a proud 2010 graduate of Penn State Behrend and a current member of the Pittsburgh Chapter of the FPA Board acting as past president, will be speaking on her experience with the Certified Financial Planner (CFP) career path as well as the benefits that come along with both the CFP and FPA membership. Her firm manages over $9 billion in assets, and she will be using her experience to teach anyone interested about the financial planning career path. 
Financial Management Association (FMA) Meeting
Tuesday, October 11, 2016 at 4:30 p.m. in 236 Burke
Guest Speaker: John Zwigart, general manager at Kold-Draft in Erie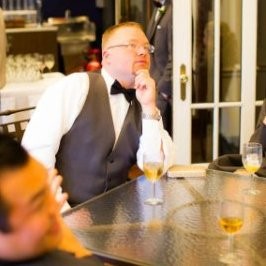 John (JD) Zwigart, general manager of Kold-Draft, an Erie-based manufacturer of ice machines. He oversees all aspects of the business to increase both revenue and margins while producing the best quality product possible. He is a financial analyst with experience in many aspects of accounting and real estate, biodiesel industry, and manufacturing. He successfully passed Level I of the CFA exam. He is a 2007 graduate of Penn State Behrend.
Financial Management Association (FMA) Meeting
Tuesday, November 8, 2016 at 4:30 p.m. in 236 Burke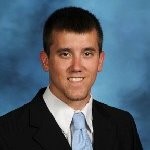 Guest Speaker: Joe Chrapowicz, staff financial analyst at GE Transportation in Erie
Joe Chrapowicz graduated from Penn State Behrend with a Finance degree in 2008. He will speak to our group about his role as a financial analyst at GE.