Tips from Recent Marketing Alumni
Ireland Visit Could Lead to New Student Opportunities
Marketing Faculty Visit Shanghai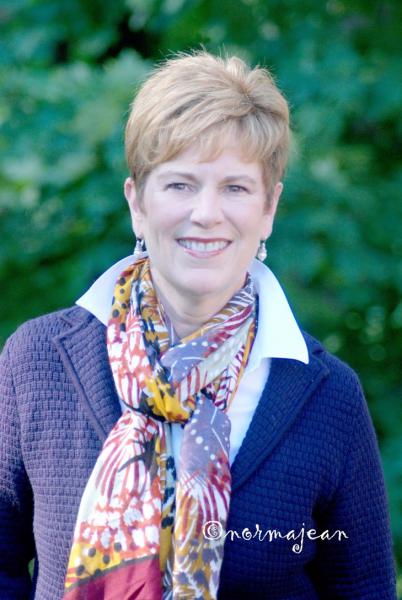 I can't believe that we are already several weeks into the fall term! There are lots of exciting things happening in the Marketing major. First, we welcome two new faculty members to our team – Dr. Hyunwoo Lim, assistant professor of accounting, and Dr. Richard Vann, assistant professor of marketing. Lim will be primarily teaching marketing research and global marketing. Vann will be coordinating and teaching principles of marketing and also be responsible for our course in sustainable marketing strategies. This year we are very busy revising the marketing curriculum to ensure that our graduates have the appropriate skill set for success in the job market. We are proud to showcase many of our alums in this newsletter. Our motto is: "We judge our success by the success of our graduates." Marketing alumni are working in a variety of positions all over the United States. It is exciting to follow them on their journeys and celebrate their successes. Read their career updates and tips. Remember, as C.S. Lewis said, "You are never too old to set a new goal or dream a new dream."
All the best for a happy and productive semester,
—Dr. Mary Beth Pinto, discipline leader, Marketing major
Special thanks to Cassie Craig, junior Marketing major, for her help with this newsletter.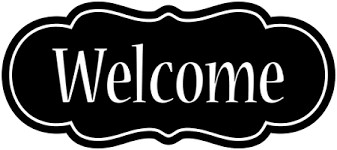 New Faculty
Dr. Richard Vann
Dr. Richard Vann, assistant professor of marketing, received his Ph.D. in marketing with an emphasis in sustainable business practices from the University of Wyoming. His research focuses on problematic consumer goal pursuits and their effects on consumer motivation, cognition, affect, and behavior. He applies insights from his research to offer new directions for predicting and encouraging improved ethical consumption (e.g. eco-friendly purchasing) and behavioral medicine (e.g. medication adherence) outcomes. Vann currently teaches principles of marketing and sustainability in marketing strategy at Penn State Behrend. Prior to joining the Behrend faculty, he taught marketing and management courses at the University of Wyoming and Whitworth University. With nearly a decade of industry experience spanning managerial and executive positions in healthcare, technology, and entrepreneurial ventures, Vann brings his industry background into the classroom to create challenging, skills-oriented learning environments that prepare students to be globally competitive in the marketing profession.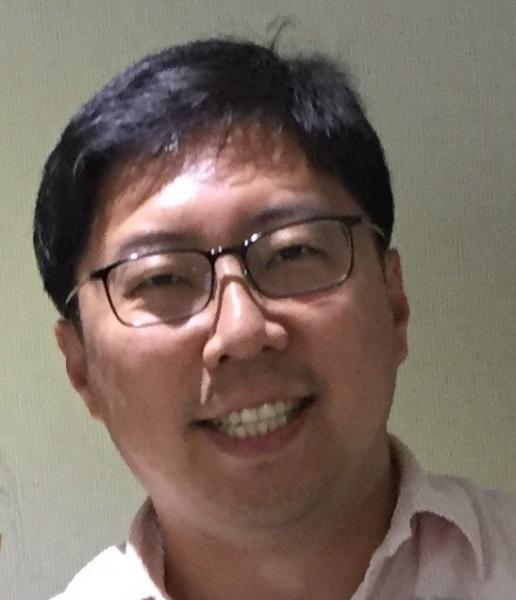 Dr. Hyunwoo Lim
Dr. Hyunwoo Lim is an assistant professor of marketing in the Black School of Business. He earned his Ph.D. in marketing from the University of Toronto. He received an honorable mention in the Alden G. Clayton Doctoral Dissertation Proposal Competition in 2010. His research areas include structural modeling, the impact of publicity, information spillover, and pharmaceutical marketing. His paper was published in Marketing Science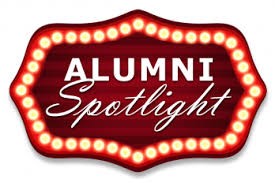 Alumni Spotlights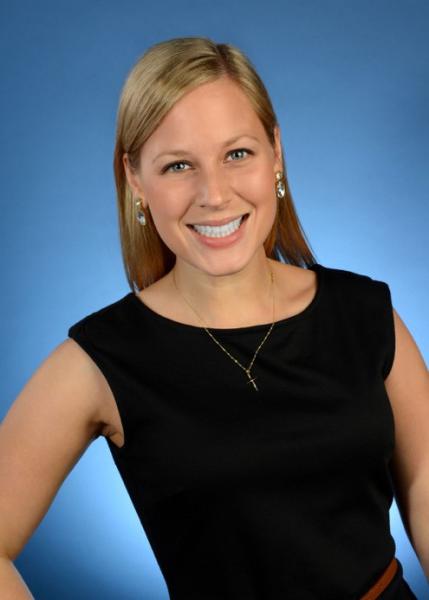 Arica Christman '12
Customer sales executive
Eby Brown, subsidiary of The Hershey Company, Chicago
Since graduating from Penn State Behrend, Arica has held multiple sales roles within The Hershey Company. She began her career in 2012 as a retail sales representative in the Baltimore-Washington area, a job she accepted after an introduction at the Penn State University Park career fair. Since then, Arica was promoted to district sales supervisor in Portland, Oregon, and then to district sales manager in Seattle, Washington. She recently accepted a customer sales executive role in Chicago where she will be responsible for driving profitable sales and share at Eby Brown, one of Hershey's largest convenience distributors.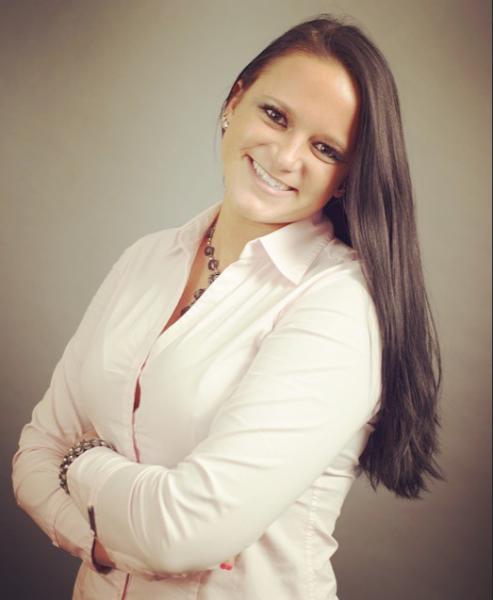 Alexandra Johnson '12
Marketing communications specialist
Essentra PLC, Erie 
Alexandra Johnson started working at Essentra three years ago as a business development specialist, back when they were operating as Alliance Plastics. Less than a year later she transitioned into an account manager role, managing its automotive and ConAg business working with large original equipment manufacturers such as Ford, GM, and Caterpillar. Johnson says that walking production lines and working with these large OEMs was a very unique and rewarding experience for her. She is now fortunate enough to utilize the industry and customer knowledge gained in sales to execute the creation of marketing campaigns for Essentra's North American OEM business as a marketing communications specialist. Johnson feels very fortunate to work for a company that values the development and growth of young leaders within their organization.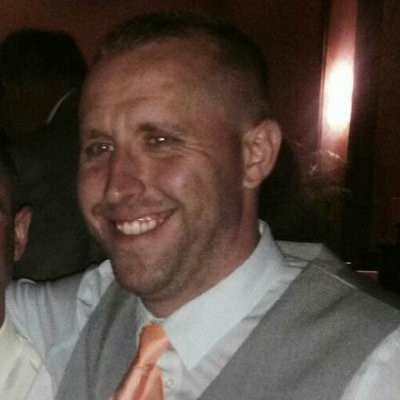 Ray Immekus '07
International merchandising manager
GNC, Pittsburgh
Ray Immekus is an international merchandising manager responsible for GNC's sports and performance product line. He works with over fifty of GNC's international partners to enhance their product assortment and ensure they have the proper mix of sports products. Immekus is also responsible for developing new product concepts that the scientific affairs and product development teams at GNC eventually create for use in international markets.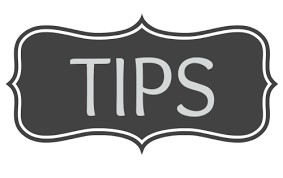 Tips from Recent Marketing Alumni 
Ashley Bartosek '15
Pharmaceutical sales representative
GlaxoSmithKline, San Antonio, Texas
Take full advantage of any opportunities that comes your way. Whether it's something in or outside of the classroom, participate in as much as possible. Clubs and classroom projects afforded me the experiences necessary to pursue and be successful in my career in pharmaceutical sales. Beyond direct studies, it's the intangible experiences like public speaking and group collaboration that add much value to your education.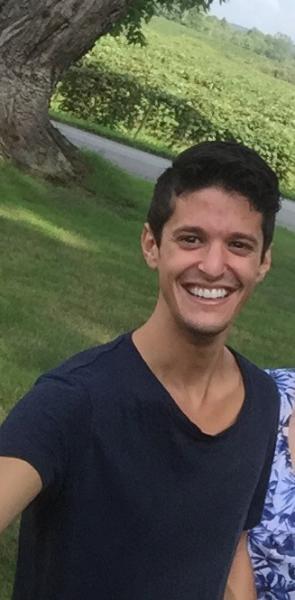 Joseph Cancilla '13
Sales manager
Macy's, Erie
Go above and beyond at your job and learn more than required. Do special projects for your manager(s) when asked. These activities will help you when it's time for promotions and wage or benefit negotiations.
Jessica Golombek '14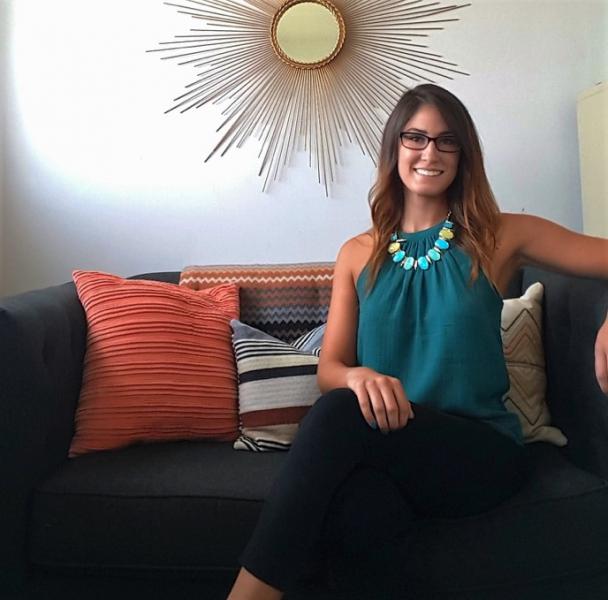 Director of Marketing
Prime Time Marketing, Phoenix, Arizona
You will only be as good as you think you can be. If you want that 4.0 GPA, and actually believe you can get it, you can and you will. For me, when I was offered my current position as director of marketing I thought it was surreal. How can I be offered this position at 23? I self-doubted myself and almost scared myself into not taking it because I didn't think I could handle it, even though it was something I wanted so badly. Once I told myself I could handle it, I started believing I could. Now, I am so grateful for the opportunity.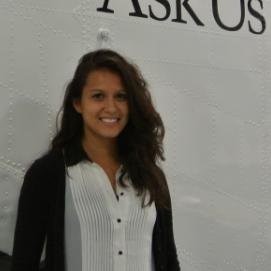 Angela Sweeney '13
Regional account manager - North East
LORD Corporation, Pittsburgh
Truly understand who you are and what you like. Never take a job because someone tells you it'll advance your career. If you don't like what the job will require of you, do not feel obligated to accept it. Moreover, if a job or a corporation doesn't align with your values and your strengths, then recognize that as a poor fit. Your personal happiness and self-fulfillment are more important than the titles and salaries you'll collect.

Where are they now?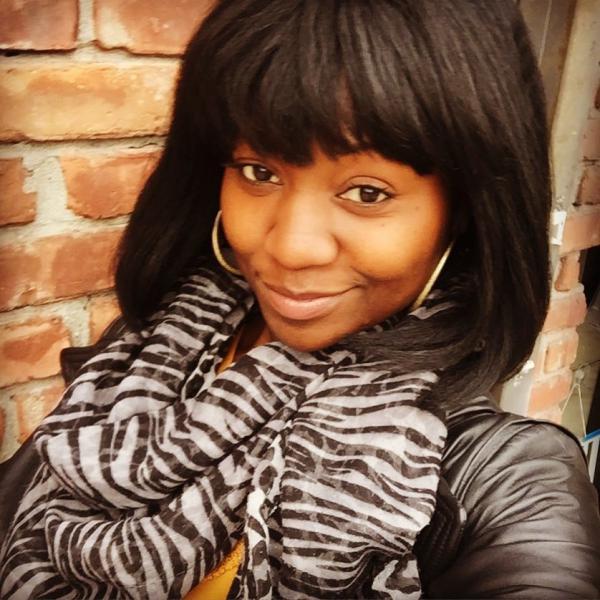 Jacqueline Jackson '02
B.S. Marketing and B.S. International Business
Senior director of planning, Footwear & Accessories
Ralph Lauren

Joe Paterniti '12
B.S. Marketing
Navy, USMC, & defense agencies infrastructure account manager
Boston, Massachusetts

Follow our Marketing Students Abroad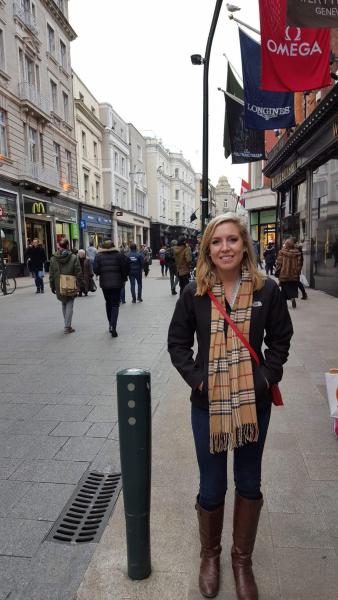 Kelly Risch
Senior
Marketing and International Business
Last spring semester, Risch made the decision to study abroad in Ireland at The University College of Dublin. In her words, this experience "turned out to be the best four and a half months of my life." Risch explained, "Ireland is an amazing country. It has absolutely breathtaking landscapes and views. Giant's Causeway and the Cliffs of Moher are a definite must see. It's a country that is rich with history and University College of Dublin did a great job on taking us on field trips to historical sites so that we could learn more about the history of Ireland." Risch thought that Dublin was a fantastic city with very welcoming and friendly people.Risch is from a small farm town so it was really exciting for her to live in the city. She was also fortunate enough to be in Ireland during a very important time in history for their country. Last spring was the 100th year anniversary of the Easter Rising, which was when Ireland gained its independence from Britain. The city was filled with excitement and it was really cool for her to able to participate in all of the celebrations. Studying abroad taught her so many things. It made her more independent and it gave her the opportunity to travel and try so many new things. "Put away your Netflix," Risch advises students. "Life has so many amazing things to offer, step out of your comfort zone and try new things!"
Ireland will always have a special place in Risch's heart. She encourages anyone who is thinking about studying abroad to go. She says, "You won't regret it!"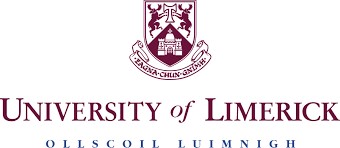 Ireland Visit Could Lead to New Student Opportunities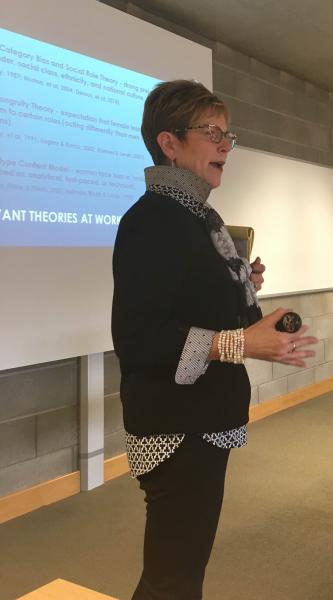 A six-day faculty visit to the University of Limerick, an 11,000-student campus in Ireland, could lead to collaborative research and international study opportunities with Penn State Behrend's Black School of Business.
Dr. Mary Beth Pinto, professor of marketing, and her husband, Dr. Jeff Pinto, professor of management, traveled to Limerick as visiting scholars during a recent sabbatical. They presented research, taught graduate-level classes and met with colleagues and students at the university's Kemmy Business School, hoping to seed future student and faculty collaborations and exchange programs.
Dr. Mary Beth Pinto taught a master's-level class about how social media can influence patient satisfaction in health-care settings. Together, she and her husband presented research about gender bias in male-dominated jobs to the Work, Knowledge and Employment Research Group of the Project Management Institute.
Throughout the visit, in meetings with administrators and faculty members in the school's project management and e-learning programs, the Pintos discussed ways the two institutions might collaborate, particularly in the area of online education.
"They're very keen on opening the door," Dr. Mary Beth Pinto said. "There definitely are opportunities for student visits, an exchange of faculty and collaborative research that examines e-learning settings and the differences across national cultures."
After their visit to Ireland, Pinto applied for her Irish citizenship – through a program made available to acquire Irish citizenship by descent. Her grandmother was born in County Tipperary, Ireland, in 1878 and she was able to acquire her grandmother's birth certificate during their trip to Ireland. In August 2016, Pinto received notification that her application for Irish foreign birth registration was successful! She can now claim dual citizenship!
Marketing Faculty Visit Shanghai
In June of 2016, Dr. Sean Yim, assistant professor of marketing, attended the 38th INFORMS Society for Marketing Science (ISMS) Marketing Science in Shanghai, China, hosted by the Fudan University. This annual academic conference is one of the most prestigious academic conferences and well known for its rigor of the discussions in the up-to-date marketing research methodologies. It was a great opportunity for him to meet a lot of renowned academic marketing researchers at one place. At the conference he met another attendee, Dr. Hyunwoo Lim, who has just joined the marketing faculty in the Black School of Business. This was Yim's third trip to China.
During the three days of the conference, there were over 500 marketing research papers presented by the marketing researchers from North and South Americas, European countries, Asian countries, and Australia. Lim discussed the structural modeling topic using the pharmaceutical industry data, and he presented the marketing-finance interface research using the corporate social responsibility data. The notable areas of the research topics are summarized in the table below.
Notable Research Areas in 2016 Marketing Science Conference

| Ranks | Research Areas | Numbers |
| --- | --- | --- |
| 1 | Modeling Issues | 63 |
| 2 | e-Commerce Topics | 49 |
| 4 | Social Media in Marketing | 44 |
| 7 | Marketing Strategy | 29 |
| 9 | Mobile Marketing | 24 |
| 13 | Healthcare Marketing | 12 |

Note: The numbers of the presentations as shown in the right column were re-calculated according to the assigned sessions in the conference; there were twenty-five categories in the topics.
The most interesting finding from this table is that the research topics are moving from the discussion of the marketing 4Ps (i.e., we are all familiar to these concepts, such as product, price, promotion, and place) to the discussions of the new marketing contexts, such as e-commerce, social media, and mobile marketing. And, the topics are timely and relevant to the current phenomena in the marketplace. Not only discussing the contexts themselves, but the researchers are also investigating the applications of the conventional marketing concepts into the new business contexts and the advanced analytical skills to provide managerial insights using the big data that are enormously generated from the online-based business platforms. As of now, the Black School of Business is restructuring marketing programs along with this trend in the field, and we believe we can provide the updated learning opportunities to our marketing majors and other business students in near future.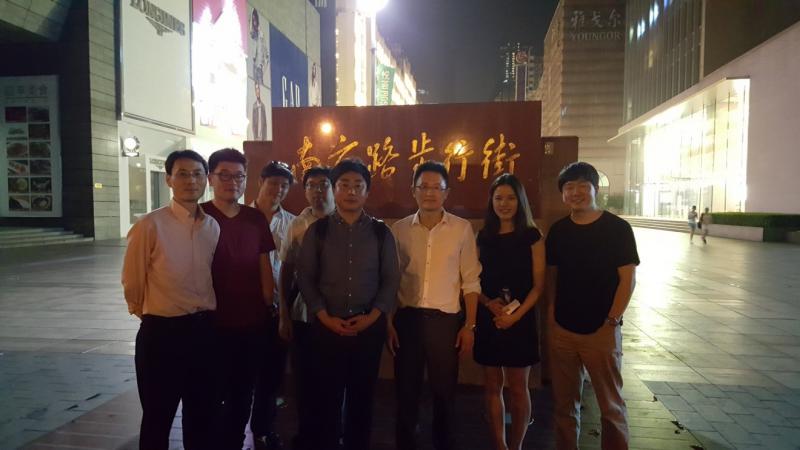 Learning By Doing Project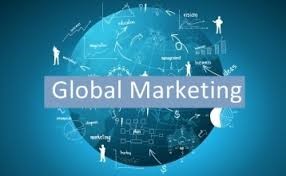 Dr. Hyunwoo Lim, assistant professor of marketing, teaches global marketing (MKTG 445) in which he offers students an interesting team-based opportunity to create global marketing plans for local Erie companies that are current not doing business overseas. The project has three distinct stages: a proposal, country analysis, and the final marketing plan. Teams research their company's major products/services, current markets, competitors, and develop strategy tactics to help them in the creation of the overall global marketing plan. They must analyze the country where they want to take their business by conducting an environmental analysis of its cultural, economic, technological, political and social environments. At the end of the course, each team presents their marketing plan in a formal business presentation. This project lets students learn by experience and gain valuable knowledge about the global marketplace.

Club Description:
The Penn State Behrend Marketing Club, open to all majors, provides a welcoming community for students to discover, share, and grow their passion for the field of marketing.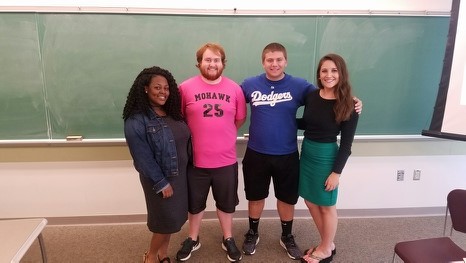 Events Planned:
The Marketing Club is looking forward to a great year filled with networking and guest speaker events for all students interested in the diverse career paths the marketing field has to offer. We will also be working together with other clubs at Behrend to collaborate on incoming projects that offer real-world experience and opportunities for service.
How To Get Involved & Why:
To coordinate our growing list of activities, we are kicking off three new committees with those being the social committee, event committee, and service committee. Our new committees allow lots of opportunities to get involved in the Marketing Club!
New Leadership:
Please contact our newly elected club president, Melissa Perseo, via BehrendSync if you have any questions or would like to join the Marketing Club.
Marketing Club Adviser: Dr. Richard Vann (rjv15@psu.edu)