In this Issue:

Welcome
It is hard to believe it is already October. The first few weeks of school are so crazy that the time just flies. One thing is for sure - we are off to an exciting start!
We are happy to welcome a new faculty member to the team, Kristen McAuley, M.S., who is originally from North East, Pennsylvania. Kristen brings a great deal of expertise in social media and digital marketing, which fits perfectly with the new strategic direction of our major. She is committed to excellence in teaching current technology and is proficient in content creation software, e.g., Adobe Creative Suite; and digital marketing strategies and tools, e.g. SEO, pay-per-click marketing, data analysis, blogging and social networking, and email marketing. She will be a real asset to our program and students.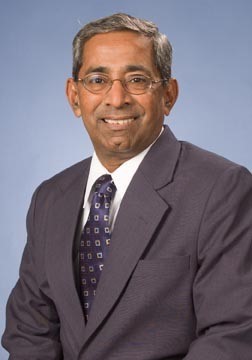 Our students continue to perform exceedingly well in the job market – acquiring internships and full-time positions. See where our alums are going. We judge our success by the success of our graduates. Let us hear from you!
Be well,
Mary Beth Pinto, Ph.D., Discipline Lead, Marketing major, professor of marketing
Ray Venkataraman, Ph.D., Department Chair
Launch of Revised Marketing Major
We are happy to announce the launch of the revised Marketing major for fall 2017. The old Marketing major was developed in the late 1990s, so it was time to freshen it up! The new program addresses the marketplace demands and technological advancements in the marketing industry. First, employers are seeking graduates with marketing analytic skills. Second, web-based and mobile technologies have become an important part of mainstream society and all marketing strategy. As such, corporate spending on social media continues to soar, and companies are looking for employees who can guide the execution of media campaign and testing across top technology platforms. We are pleased to announce the addition of several new courses, MKTG 343 Marketing Analytics, MKTG 480 Social Media Marketing, and MKTG 422 Advertising and Promotion. We are looking forward to providing our students with new skill sets to make them even stronger candidates in the job market! Our students may also earn the following industry certifications to further build their resumes:
SEO Training Course: Students will become familiar with SEO concepts
Google AdWords: Indicates expertise in digital ad placement and placing ad bids
HootSuite Platform Certification: Usually $100, but free to students taking MKTG 480. Certification indicating expertise with the HootSuite social media management platform. Students will also be added to the HootSuite professional community upon completion of the certificate.
MKTG 343 Marketing Analytics
Students and alumni often don't realize how much time and effort goes into the development of a new course. At Penn State, it takes at least one year for a course to be developed and then to go through the curriculum review process. Special thanks goes to Dr. Hyunwoo Lim for developing the new marketing analytics course, MKTG 343. And kudos to Alice Puzarowski, administrative support assistant, for helping us navigate the curriculum review process. Without them, this course would not be available to students!
Thoughts from Alice Puzarowski: The curriculum process is time consuming and somewhat complex. However, with a bit of patience and tenacity, the Black School of Business has been very successful with its curriculum proposals.
Here are some thoughts from Dr. Lim on the process: I developed a new course, MKTG 343 Introductory Marketing Analytics, throughout the summer of 2017. The course is designed to help students understand how marketers can structure information about their customers to make informed decisions and acquire a set of analytic and statistical skills that can be used to turn raw data into actionable information. Even though the needs for marketing analysts from industries have surged, no standard textbook for marketing analytics exists yet because of relative novelty of the topics. Therefore, I spent most of my summer reading relevant books and preparing my own course materials to develop this new course. Through MKTG 343, I hope students can learn about new techniques and different concepts regarding marketing analytics and enjoy tasting this emerging and intriguing area in marketing at the same time.
Kristen McAuley Offers Free Noncredit Courses
Marketing Students Have Success with Sprint
Last semester, students in Dr. Mary Beth Pinto's MKTG 344 Buyer Behavior course worked on a collaborative research project with Sprint, a leading wireless telecommunications company. Students worked in small teams using a variety of marketing strategies, including market analysis, focus groups, and personal interviews to learn more about the perceptions, attitudes, and cell phone provider preferences among the 18 to 25-year-old demographic in the Erie area. Teams competed for a spot in the Final Four, which were competitive presentations in front of the Sprint executive team. The first-place winner's theme was "We've Got You Covered." All winning teams received cash prizes and gifts. Dr. Pinto is looking to a continued partnership with Sprint. She will be launching Sprint Phase II in spring 2018.
Mark Nachman, president of Sprint for the Ohio, Pennsylvania, and West Virginia Region and Dr. Pinto with first place winning team! Special thanks goes out to Amanda Eller in the Black School of Business for all of her administrative support on the Sprint Project and helping on the judging panel!
Internship: Reflections
Zachary Mitchell '18
As a junior, I knew it was time to start looking into internships for the summer. I searched for hours on my computer looking for a position that would fit me. I grew up with both of my parents being card dealers in Atlantic City, so I figured it would be best to apply for something in the casino environment. I submitted my resume to the global president at Caesar's Entertainment in Las Vegas and waited for a response. A week before the internship started, I got a call to set up an interview over the phone with the director of a department I could work for. I aced the interview and had only six days to move across the country. From May 22 to August 10, I was fortunate enough to intern as a Lifestyle VIP Host at Caesar's Entertainment in Las Vegas. Without a doubt, this opportunity has been the best experience of my life. My department was a small team of three other people, all men in their early 30s. Our job was to set up the retail segment for high-profile athletes, celebrities, and big spenders during their stay in Vegas. We booked nightclub tables, dinner reservations, pool cabanas, exotic car racing, helicopter rides, attractions, and suites. When the guests arrived, we would personally greet them, check them in, and meet up with them throughout to ensure their stay in the city was amazing. I was lucky to work with numerous big-name celebrities, musicians, and athletes through my position, and even luckier to be a part of the team I interned with. My colleagues were some of the best people I have ever met and gave me some of the best advice I could ever receive. Las Vegas is city where the lifestyle can trip you up. Countless people have gotten caught up in it and dwindle down into their lowest points. My coworkers showed me the do's and don'ts of the business world in the Vegas environment, as well as how to stay above certain situations that could challenge my morality. Every day it was something new and every night it was something big. This internship provided me with a lifestyle I never thought I would experience. I raced exotic cars, hung out with famous people, spent my 21st birthday at a VIP table at the world's largest nightclub, overlooked the city on the world's largest observation wheel, ate at the best restaurants and buffets all the time, and most importantly, found the career I wanted. I was never sure of what I wanted to do once I graduated college, but this summer I found out. I knew I was going to miss everything once the summer came to an end, but right before I left I got the best news I could receive. My boss told me that once I graduate, I just have to give him a call and he will definitely bring me back on the team. I am now beginning my senior year and am counting down the days to my graduation so that I can fly back out to live where I belong. This experience didn't feel like a job or an internship. It felt like a lifestyle, and I was more than happy to live it for the split second that I did. It was the greatest experience of my life, and I look forward to returning!
Jenna Devinney '17
I wouldn't have received the incredible opportunity to be a business sales intern for Sprint this past summer if it wasn't for Dr. Pinto and her MKTG 344 Buyer Behavior class. I was intimidated by the course work and the project initially. As the semester went on, Dr. Pinto and Mark Nachman, Sprint's president for the Ohio, Pennsylvania, and West Virginia Region, helped ease my hesitancy. Although my group did not make it to the final round of presentations, I believe we all worked hard and well together to produce a great guerilla marketing idea for Sprint. It was truly a great pleasure to work with the group of marketing students I was assigned.
The class project was an enjoyable experience, and it lead me to an even greater opportunity being an intern in my hometown of Greentree, Pennsylvania. Here, I worked as a business sales intern where my daily activities were to shadow the business account executive reps, make cold calls to create appointments, and learn more about the products and services Sprint has to offer. I also worked alongside solution engineers and implementation project managers where I learned the technical aspects and helped on deployments where we would set up phones for users.
The training process for the Sprint interns was managed from its headquarters in Kansas City mostly through Skype and Pixel Flix. The company taught us more about the company, and how to be a successful business rep. I was very eager to learn and absorb as much as I could from my managers and the sales reps I shadowed.
Ethan Moody '17
I am graduating with degrees in Marketing and Finance. As a part of the Global Services Information Technology Business Administration team at Siemens in Munich, Germany, I got to experience the global view of a multinational corporation. I not only learned about corporate business strategy but I learned a ton about myself. After living independently in a foreign country for three months, I feel like I can now conquer most tasks that would have previously had me in doubt. It is certainly true that you grow tremendously as an individual after living/working abroad. So even if you are nervous before going abroad like I was, just remember you will come back a much more independent and confident person. My biggest advice to those seeking internships: Make connections with your professors. Always look for opportunities to get to know them and always do your best work for them. They have tons of connections to industry professionals and want to be a resource to you. Be ambitious and make those connections!
Photo: Ethan Moody (right) with a friend, Tobias Bauer at Marienplatz in the city center of Munich.
Looking for an international internship? See Dr. Severine Patanakul, 211 Burke, or email her at [email protected].
Where are they now?
Edyta Stadnik '99: Senior brand manager, Starkist, Pittsburgh
Michael Arnold '01: Sales manager, McCarty Printing, Erie
Chris Shearer ' 02: Senior manager, corporate development, Mars, Chicago
Zachary Myers '04:District sales manager, World Wide Express, Pittsburgh
Michael Beatty '07: Associate product manager, High Jump, Seven Fields, Pennsylvania
Michael Daisley '07: Principal security advisor, LookingGlass Cyber Solutions, Reston, Virginia
Michael Grisnik '08: Account manager, Groom Energy Solutions, Pittsburgh
Nick Allburn '09: Underwriter II, Erie Insurance Group, Erie
Renee Staul Edmondson '09: Senior manager, partner programs and training, Belden Inc., San Antonio, Texas
Christopher Leone '10: Senior data and reporting analyst, Blinker App, Denver
Brittany Card Demetrio '11: Sales, Unique Fabrication, Auburn Hills, Michigan
Nicole Ganster Bagnoto '12: Contracts professional, Bechtel Plant Machinery, Monroeville, Pennsylvania
Jimmy Biebel, '12: Area sales manager, Apple, Pittsburgh
Matthew Connolly '12: Senior program coordinator, Ditto, Pittsburgh
Joe Paterniti '12: Sales representative, Paycom, Boston
Kasey Barrett Sperdute '12: Chief executive officer, North Beaver Contracting, New Castle, Pennsylvania
Kristen D'Andrea '13: Customer satisfaction analyst, social media lead, Erie Insurance, Erie
Angela Sweeney '13: North east regional account manager, LORD Corporation, Pittsburgh
Casey Coureen '14: Associate product specialist, Tactile Medical, New York City
Meera Patel '14: Consultant, Accenture, Philadelphia
Danielle Tomczak '14: Marketing manager, Offit-Kurman, Washington, D.C.
Ray Alvarado '15: Underwriter-account manager, Amica Mutual Insurance, Philadelphia
Ashely Bartosek '15: Project manager, asthma brand marketing, GSK, Raleigh-Durham, North Carolina
Garrett Bowden '15: International logistics coordinator, Logistics Plus, Erie
Lauren Elias '15: District manager, Aldi USA, Alexandria, Virginia
Megan Wolf '15: Account manager, Team Hardinger Transportation and Warehousing, Erie
Megan Dittrich '16: Sales manager, EDP, Macy's, Greensboro, North Carolina
Alumni Spotlights
Bryce Putman '16
B.S., Marketing and International Business
Bryce Putman joined MullenLowe (https://us.mullenlowe.com) on the media investments team as an assistant buyer in June 2017. MullenLowe, located in Boston, is a global advertising agency that performs a full range of marketing services for clients including Google, JetBlue, Netflix, and Chipotle Mexican Grill. As part of the Interpublic Group, MullenLowe is a member of one the world's four largest marketing companies.
Bryce states, "MullenLowe has a fantastic company culture and provides me with amazing opportunities to learn through new experiences every day."
Bryce's advice to students: "Be fearless. Take on tasks that you have no idea how to accomplish, perform group projects with students who you are totally unfamiliar with and be 'that one student' who always asks further-thinking questions. Upon graduation, you will look back and realize just how much you actually experienced once you completely destroyed any idea of what a comfort zone is."
Joseph Neff '17
B.S., Marketing
Joseph Neff accepted an associate position at Mindshare (Group M) (https://www.groupm.com) in New York City. Group M is the world's largest investment group, with $102 billion in billings. His job entails planning of advertising into various media platforms. He and his team are in charge of the idea generation and implementation of advertising into marketing channels. He converses with clients daily to understand the message they want to put across to their audience while planning out which platforms will maximize the impact of their brand.
Joe's reflections: "During my interviews at Mindshare, the firm's staff was very interested in the Sprint project I was involved in during MKTG 344 Buyer Behavior. They were very intrigued with how well the project correlated with the actual activities conducted inside their agency, how my team conducted marketing research, developed marketing ideas, created a presentation, and presented to Sprint's executive team. Their jaws dropped and they wondered why every other school was not doing this type of project. I was not an Ivy League graduate or some marketing guru, but this experience allowed me to be chosen above other obvious candidates. It was the hardest project I have ever had to do but it helped me in more ways than I can reiterate."
Bibha Dhital '15
B.S., Marketing
Bibha Dhital works as a freelance social media consultant in New York City. Her current client is Ella McHugh Bags. A few of her client responsibilities include:
Designing and implementing strategic social media plan
Designing of profile graphics for social media properties
Developing, designing, and copywriting of profile content and ads for social media properties.
Managing regular posting schedule for all properties, with a minimum average of one post per business day on Facebook, Instagram, and Twitter
Between three and six custom graphic postings per week on Facebook, Instagram, and Twitter
Responding to customer service alerts and responses
Profile maintenance and spam prevention
Website content updating and maintenance
Bibha's advice to students: "My tip for recent graduates and current students is to build your brand, find jobs and internships where your passions truly lie, and ask for help. Even if you have to do an unpaid internship to find your dream job, take the internship. And don't be frightened by challenges. Yes, you may not get a call back from every job you apply to, but keep trying. I still apply to at least three to five jobs every day. And customize/stylize your resume, cover letter,, and portfolio for each job you apply to. One advantage students have is the opportunity to work on real-life projects while still in school. Use these projects as a part of your portfolio to stand out among others."
Justin Wheeler '13
B.S., Marketing and MIS
After earning two degrees at Penn State Behrend, Justin Wheeler received his M.S. in predictive analytics from Northwestern University in 2017. He is now a senior digital marketing analyst at Merkle (https://www.merkleinc.com/) in Pittsburgh. Justin recently joined the marketing advisory board in the Black School of Business.
Justin's advice to students: My advice pertains to this quote by Charles Darwin, "It is not the strongest of the species that survive, nor the most intelligent, but the one most responsive to change."
Never stop developing as a professional and as a person. If you stop advancing your knowledge base and skills, you will stop advancing in your career. Don't fear the unknown or areas of weakness. Embrace them and tackle them head on. You will encounter inevitable roadblocks in your careers where you lack experience and projects where you have underdeveloped skills. Don't see those as deterrents to avoid. Take those moments as opportunities to step out of your comfort zone and adapt to become better.
Ashley Micsky '14
B.S., Marketing
Ashley Micksy is a SEO account manager for Kashmer Interactive, an internet marketing agency located outside of Charlotte, North Carolina. In her current role, Ashley is responsible for managing client relationships and optimizing client websites so that they perform better in search engine results. Since graduating from Penn State Behrend, she has had multiple roles within the internet marketing industry.
Ashley's advice to students: My biggest advice for students is to take the time to network and get to know professionals in your industry and area. Check out your local marketing groups and take the initiative to go to events and meet ups around town. You'll be surprised at how small the industry is, so making connections wherever you can will definitely create additional opportunities!
Fun Facts
Did you know that Dr. Sean Yim's hair turned gray in 5th grade?
Did you know that Kristen McAuley plays on a co-ed ice hockey team?
Did you know that Dr. Pinto has Irish citizenship?
Did you know that Dr. Lim used to work as a computer programmer for a massive multiplayer online role playing game company? One day his boss warned him that he was not playing the game enough!
Did you know that Dr. Vann spent four years at the coldest, snowiest, highest-elevation campus in the Football Bowl Subdivision? Go Cowboys!
Welcome Kristen McAuley
Prior to joining the Penn State Behrend faculty, Kristen McAuley was a multimedia specialist at Penn State's University Park campus, where she taught students, faculty, and staff various multimedia tools such as Photoshop, Illustrator, Premiere, Garageband, Wordpress, and iMovie.
McAuley's master's degree is from Canisius College in Buffalo, New York. While at Canisius, her love for marketing developed. McAuley worked in the marketing department as a graduate assistant while the college was going through a rebranding effort and was involved with many aspects of integrated marketing communications, from building and optimizing the website to writing news releases to producing videos. After Canisius, she worked at Gannon University in enrollment communication, managing social media and email marketing campaigns. In addition, she taught marketing classes in the Walker School of Business at Mercyhurst University.
As an instructor, McAuley believes that real-world business projects supplement in-class learning to build crucial connections between theory and practice. In her classes at Behrend, students will have the opportunity to earn certifications that set them apart in the business world, interact with business professionals, and build their own professional network and brand. She believes that the richest learning takes place when students self-discover and make connections between concepts on their own. She looks forward to teaching media creation skills that will give Penn State Behrend students a leg-up on their resumes.
MKTG 410 Personal Selling
Keeping with industry trends and job prospects, our personal selling course is now open for B2B business!
Starting from day one, students will be immersed in what it takes develop a trust-based approach to professional selling that generates solutions to organizations most pressing challenges. Four guest speakers are currently lined up from different career stages and industry sectors to give students a broad exposure to business-to-business (B2B) selling approaches, and the different career tracks available to Black School of Business students. Our first guest speaker was Angela Sweeney '13, who currently is the north east regional account manager at LORD Corporation in Pittsburgh. The learning experience culminates in team-based B2B sales proposals and presentations where students will be executing their best-value proposition for real-world products and customers.
If you would like to learn more or get involved with our students in personal selling, please contact Dr. Richard Vann ([email protected]), assistant professor of marketing at Penn State Behrend.
Update from the Marketing Club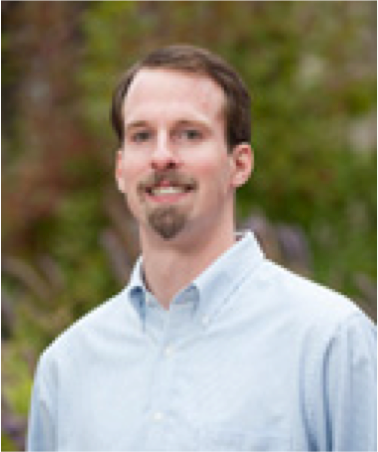 Keeping momentum built last spring from our first community outreach consulting project (West Ridge Volunteer Fire Department), Marketing Club has a full slate of learning and service opportunities this fall. On September 19, Marketing Club hosted its first guest speaker of the semester (Maggie Steighner, Northwestern Mutual). Following this event, the club has embarked on an ambitious fundraising campaign to raise money for a student-selected charity. We are currently starting discussions with local organizations for a fall semester consulting project, and hope to schedule additional guest speakers soon.
If you have any questions about Marketing Club, would like to partner for a project, or get involved, please contact the club president, Nate Steis ([email protected]) or Dr. Richard Vann ([email protected]), marketing club adviser.