Fall 2016 Project and Supply Chain Management Newsletter
In this Newsletter:
Welcome to our first newsletter for the 2016-17 academic year. Enrollment in the Project and Supply Chain Management major continues to grow and our SAP courses are in high demand across the entire Penn State system. A new minor in PSCM is now available for other business majors to enhance their skills in supply chain, project management, and SAP ERP software. We are also delighted to welcome Dr. B.C. Kim, a new faculty member with significant expertise in the field of project management.
This newsletter has several features. First, congratulations to senior Aruna Venkataraman. Her team won the InnoJam Competition at the SAP TechEd Conference in Las Vegas, SAP's largest annual conference. This newsletter also features one of our most active faculty members, Carol Putman, who was responsible for developing the PSCM minor.
Our alumni are working in a variety of positions across the United States and have highly successful careers. We are pleased to showcase one such alumnus, Eric Wehler '15 who works as a buyer for UPMC in Pittsburgh. The PSCM Club Speaker Series continues to be very active. In the month of October, we had two speakers from GE Transportation, Jonathan Nolfi and Chad Wolfe, who spoke on the topic of strategic fulfillment planning. Finally, we thank the officers of the PSCM Club, Taryn Testa, Justin Dilla, Alex Bilka, and Tyler Mondock, faculty adviser Dr. Varun Gupta, and Ariana Gloeckner for their yeoman efforts in publishing this newsletter.
—Dr. Ray Venkataraman, department chair of marketing and PSCM
​Faculty Spotlight
Byung-Cheol "BC" Kim, visiting professor of project and supply chain management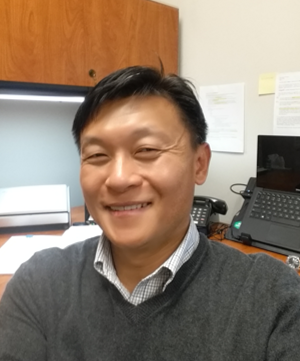 What is your educational background? 
I earned my Ph.D. in civil engineering at Texas A&M University. My M.S. and B.S. degrees are from Seoul National University, South Korea, in civil engineering.
How would you describe your teaching style or method? 
With seven years of experience in construction projects, I believe successful education should help students have transformative learning experiences and changes in perspectives on and insights into diverse real-world issues and problem-solving challenges. Innovations often come from insights triggered by diversity and interdisciplinary collaboration. More importantly, you never know which idea has a huge impact until you actually do something with it. In these regards, I fully support the Vision 2020 of the Black School of Business, which includes the pillars of thinking across boundaries, learning by doing, and innovating through collaboration. I believe this vision is extremely timely.
What made you want to become a professor?
I never thought I would become a professor. Having started my career as a project engineer in an international construction project, I realized the importance of project management and tried to learn more day after day to be more effective and productive in my work. In hindsight, my career has been changed by several decisions. But it is not like I had any clear idea of where I was heading. I think connecting dots in a way that cannot be foreseen is part of the joy of life.
What do you like most about Behrend?
People. Students have great smiles and are well-disciplined, showing due respects to each other and to the instructors. Colleague professors are all professional, pursuing excellence in their areas, and friendly. Staff are well organized and extremely supportive. The leadership demonstrates that it values contribution to the college.
What is your favorite topic to research/work on within PSCM?
I find most exciting the ability to visualize something invisible but essential in project management (i.e., variation, uncertainty, and risk) and help project managers make informed decisions. Specifically, my research interests focus on project control using advanced risk visualization and forecasting tools such as Monte Carlo simulation, Bayesian models, and other probabilistic approaches. It is basically about uncertain future and making invisible, yet crucially important, things in management visible and more controllable.
Do you have any personal advice for current students majoring in PSCM?
Be unique, pursue excellence, and have fun! It doesn't matter how big or how small it may look when you start. Try to be the only one who does what you do to make the world, the community, or the organization you belong to a better place. 
Carol Putman, lecturer in management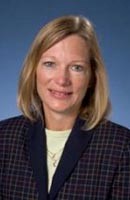 What is your educational background? 
I have an M.B.A. from Penn State. I have a B.S. in paper science and engineering (chemical engineering geared toward paper industry) and a double major in German.
How would you describe your teaching style or method?
I believe students learn and retain concepts better in an interactive, hands-on environment. I try to emphasize improving decision-making skills to prepare students for their careers. 
What made you want to become a lecturer?
I thoroughly enjoy helping students to develop their own unique potential in class and for their future in general.
What do you like most about Behrend?
I like that Penn State Behrend makes it a priority to match course skill development with career opportunities. Programs are developed and continuously improved to be impactful for the job market.
What is your favorite topic to research/work on within PSCM?
PSCM is dynamic, so topics are constantly evolving. Currently, I'm very interested in the impact of 3D printing on the entire supply chain (design, process, logistics, capacity, etc.) .
Do you have any personal advice for current students majoring in PSCM?
Focus on your courses as career preparation, not just getting a grade.
Student Athlete Spotlight
Junior, Brandon Smail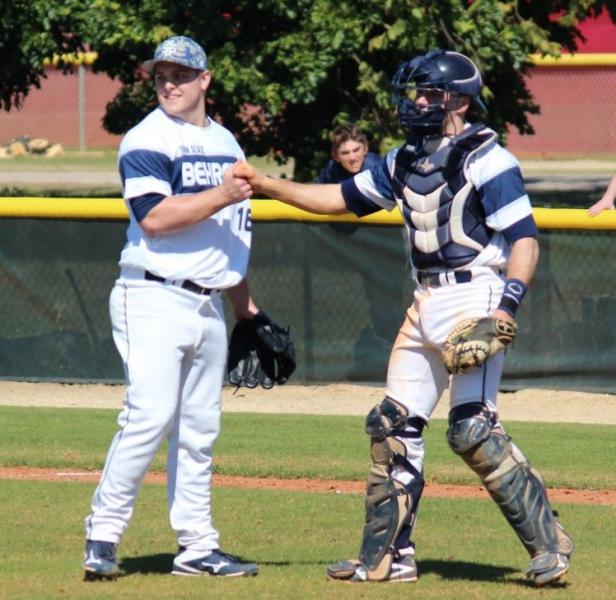 Why did you choose PSCM and what is your favorite course?
My majors are Interdisciplinary Business with Engineering Studies and PSCM. I chose IBE because it is a growing major with a lot of opportunities in the business world and I also chose PSCM because I am really interested in how companies operate and PSCM seemed like a great major choice because of all the opportunities in that field. My favorite course is SCM 301 Supply Chain Management. 
What sport(s) do you play? What position(s)?
I play baseball and I am a pitcher. 
What has been your biggest accomplishment in your sport?
I won the first game of our conference tournament championship my freshman year.
How do you effectively manage your time as a scholar and an athlete?
I am able to manage my time by staying on schedule with all of my assignments, making sure all my schoolwork is done and I try to work ahead in every class.
Are there ever times that sports affect your schoolwork? How do you overcome this?
Yes, sometimes I am away at games and miss things like quizzes, homework, and group projects. I have to communicate with my professors a lot so they know when I will be missing. During the season I have to really make sure that I keep up with my work and study a lot more than usual to keep up.
How has being an athlete helped you as a student and in the classroom?
As a student, it helps to keep me on track with all my work so I don't get behind in any class.
What advice do you have for prospective Behrend student athletes?
Playing a sport is a lot of fun, but it also is a lot of work. The extra work that you have to put in is worth it and it will be the time of your life. I would also recommend that incoming athletes look into PSCM because it is a great degree to have and also it is not overwhelming for athletes, like some engineering degrees can be. 
What are your plans after graduation?
My plans after graduation are to work for a technical company or engineering firm.
Alumni Spotlight 
Eric Wehler '15


Describe your current position:
I work at UPMC as a buyer in Pittsburgh in the purchasing department. I support day-to-day operations between end users, sourcing owners, and vendors.
Basically, an end user, specifically a lab clinician or tech in my case, anywhere in the health system will request an item to purchase. I receive that requisition, analyze potential vendors I can get it from, make sure it's contracted, buy it from that vendor, and then make sure it gets to the appropriate location on time.
What out-of-class activities helped you most once you graduated?
Baseball helped me the most. I learned time management skills, discipline, and work ethic. Everything we did on the field could relate to real life. Being a teaching assistant helped my analytic skills. My job was correcting assignments and figuring out what went wrong, so I think that carried over into real life as well. Both time management and analytic skills are important and those out-of-class activities provided me with a great foundation to carry into post-graduation.
What class activities do you think helped most prepare you to graduate college?
Projects that related to real life scenarios and working with teams prepared me the most I would say. In a real world situation, you are working with people every day, and you deal with different types and different mindsets. It is important to understand that you will have adversity and you have to learn to work through it. The projects in class were a great example of application in the work world and various cultures and mindsets coming together.
If you could go back and change anything about your time at Behrend, what would it be?
I would have gotten involved with different things sooner. I did a lot in my senior year, but for some of the things, it was too late. I should have started them way before then. I launched a website in my senior year, but I had the idea in my freshman year. If I had taken advantage of the resources Penn State Behrend had, I would be a lot further along, and maybe it would have been more successful.
What advice do you have for pending graduates?
When you get out of school, get involved in the workplace. Ask questions, learn as much as you can, don't say no. It will help in the long run to show you are willing to go beyond your job description. Plus, you learn more to enhance your skills and knowledge.
Meet the Director of Operations at Logistics Plus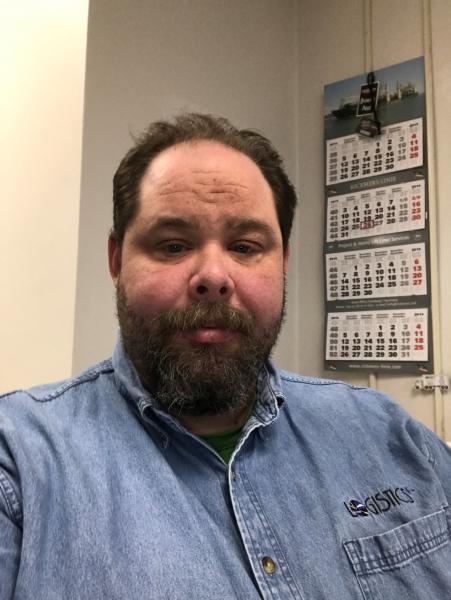 Jeremy Chaffee, director of domestic operations at Logistics Plus Inc. - North American Division
What does Logistics Plus like most about Behrend students?
We like that Penn State Behrend is helping to make students excited about and become focused in supply chain management and logistics. I think United States academia in general has been slow to develop logistics as a worthwhile concentration of study, so most of the people one sees in this field generally come from other disciplines. This is a bit strange when contrasted with much of the world, northern Europe, and India, for example, where the study of logistics is considered essential and even prestigious. It is good to see Behrend offering a major in Supply Chain Management, and providing a core focus in this field that is the lifeblood of most any industry.
Do you have any recommendations for students wanting to pursue a career in logistics?
Become good problem solvers, and try to develop a diverse knowledge of various subjects. While there are many aspects and specializations within the field of logistics, most any of them will combine varying degrees of transportation, engineering, purchasing, business management, accounting, information technologies, communication, and language skills. Being knowledgeable of all these subjects, and being able to 'roll up your sleeves' and apply that knowledge to solve real-world problems, is invaluable in this industry. Also, work to develop a unique, marketable skill that differentiates you from your peers. For example, I got into the industry because I was multilingual. That unique skill made me an asset to my company and to our customers, and has been an invaluable advantage in growing my own career.
What is the most common interview mistake?
Very often I ask students who will be graduating, or have recently graduated, what type of position within our company they are hoping for, and a very common answer I get is something along the lines of, "I'm looking for any available management position. I'm not too concerned with which part of the business I'm in." That answer is an instant turn-off. It demonstrates to me a lack of understanding of what our company actually does, and an arrogance that the candidate feels he or she should be a made a manager of a company they haven't even bothered to research. It sounds like the candidate is much more interested in a big paycheck, and telling other people what to do, rather than contributing to growing our organization. As a candidate, take some time to learn about the business before your interview, what that business does, for what type of positions do they hire recent college graduates, and then try to imagine where you would enjoy working and where you would be successful. I'd rather hear, for example, "I am hoping for a career-track position in which I can use my education and interest in logistics and international business to learn and grow within your company. I can be flexible. Are you looking to fill any position where you feel I could help your company?" Remember, you are being interviewed because that company has a problem to solve or a void to fill. You need to show that you are willing to learn the ropes and to work your butt off to be the solution to their problem. 
What advice do you have for pending graduates?
Start developing your network of contacts while you are still in school, and get a reputation of being a hard worker. Take advantage of available internships and work your butt off when you get them. Job shadow, and offer to do part-time volunteer work for companies that will teach you and look good on your résumé. Get to know people in the industry. Take advantage of any school programs and seminars that get you working and interacting with professionals in the area in which you wish to specialize, and you'll be far ahead of your colleagues when graduation comes and the career search begins. Be ready to work your way to the top. Your education may be a ticket to get in the door, but be ready to work twice as hard as everyone around you to make a name for yourself and to grow your business and career once you get in. 
What is a normal day like in your job?
I wake up around 5:30 a.m. and immediately check my cell phone for overnight email messages. Generally, there are emails waiting for me from our CEO, who has already been awake since 3:00. Customers are already looking to track shipments or expedite parts that are going to be needed to get through their first-shift production. I then get ready for work, and spend about fifteen more minutes answering emails and making sure our operations team is prioritizing our morning emergencies, and then drive forty-five minutes to work. I arrive a little before 8 a.m., a luxury now that I've been with the company for sixteen years. It used to be 6:00-7:00. During the course of the day I will read and act upon between 800-1,500 emails, attend a couple meetings, and field numerous calls, though the operations team does most of the front-line phone work. I will do my best keep an eye on the 300+ shipments the operations team in our department is initiating each day, and help our team solve any issues that may arise. I spend a lot of time managing special projects for our trickier customers, generating pricing and business proposals for our bigger accounts, and working to generate new business for our company. I can also get involved in other aspects of managing the company, such as acquisitions, IT, legal, and compliance issues, synergies between our various domestic and international offices, etc. I usually leave the office around 6 p.m. on a good day. I keep the cell phone on me all evening, and will be answering random emails and calls until bed time. I sleep with the cell phone within ear shot so I can take the overnight emergency call if it comes. We are on call 24/7 in our company, and that really isn't unique in this industry. I generally travel a few days each month to visit customers, other offices, attend conferences, or to try to establish new key accounts.
Meet the PSCM Club Officers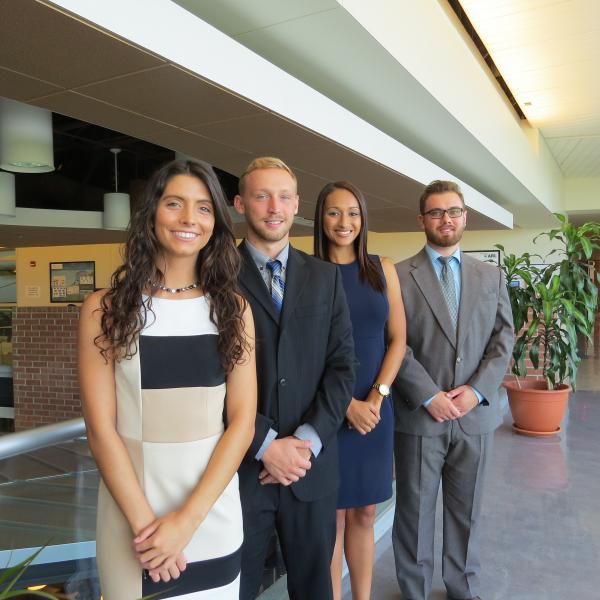 Pictured from left, Taryn Testa, Justin Dilla, Alex Bilka, Tyler Mondock.
Taryn Testa, President
I am a senior majoring in PSCM and minoring in Management Information Systems. I chose the PSCM major because I love to learn and there is always something new to learn in the industry. Supply chain is all about puzzles and it is ever-changing. There are new and different challenges every day, and I enjoy that aspect of supply chain. I plan on starting my career in Pittsburgh after graduation. I hope more students want to get involved with the PSCM Club and within the major!
Tyler Mondock, Vice president
My name is Tyler Mondock and I am the vice president of the PSCM Club at Behrend. I chose to major in PSCM at Behrend because it is an amazing program and I have such a large variety of employment options after college because it is such a broad field to work in. I enjoy the analytical, logistical, and operational modules that combine well with the management aspects of PSCM, and ultimately hope to expand on these when I graduate in May 2017. I utilize my experience from the real world by making the PSCM Club more useful for the members who want to better their experience during their time at Behrend. Aside from academics, my interests include riding my motorcycle, camping, and playing my saxophone.
Justin Dilla, Treasurer
I chose PSCM as my major because of the different areas you are able to enter with a PSCM degree. My future plans involve attending graduate school to get an M.B.A. after graduation this coming spring. I am currently the Treasurer of the PSCM Club on campus.
Alex Bilka, Secretary
I am a senior at Behrend, as well as a captain of the women's varsity soccer team. I am also the secretary of the PSCM Club. I chose to major in PSCM because all businesses use it. Supply chain is something that every industry must excel in, and its increasing popularity in the business world intrigued me. After graduation, I plan to use my education to land a job in the supply chain industry. 
In 2013, the PSCM major was introduced at Penn State Behrend. Following suit with other business majors, it made sense to create a minor that reflects the uniqueness of the major. Starting this semester, students may declare the PSCM minor. It is targeted at business majors to enhance their skills in ERP, supply chain systems, and project management -- key skills employers are looking for. 
The PSCM minor requires 18 credits, up to 9 of which may already be part of a student's business major. The remaining 9 credits explore advanced topics in supply chain and project management. Interested students will choose 6 of those supporting credits in one of the two focused areas, supply chain or project management, and the remaining 3 credits in the other to gain a balanced experience.
More information is available by picking up a PSCM minor sheet in the files outside the Black School of Business office, 281 Burke, or by contacting Dr. Ray Venkataraman at rrv2@psu.edu.
Impact
PSCM Presented GE TRANSPORTATION: Strategic Fulfillment Planning
On October 12, GE Transportation fulfillment manager Jonathan Nolfi and buyer Chad Wolfe visited campus to share their experiences in fulfillment.
Wolfe spoke about some of his daily activities as a buyer for GE Transportation. Some of these activities include placing purchase orders, talking to suppliers, scheduling raw materials, identifying and reacting to material plans that do not meet customer requirements, expediting parts and working with vendors to get parts on time, and making some transportation decisions.
Nolfi spoke about some of his responsibilities as a fulfillment manager. Some of these included working with buyers to drive metric and process improvements, supporting inventory reduction initiatives, setting the vision for the team, and working cross functionally to resolve commercial supplier issues.
Nolfi and Wolfe also spoke about fulfillment in the supply chain and how it applies to the PSCM major at Behrend. They spoke how fulfillment encompasses lead times, manufacturing times, project management critical paths, transportation times, ERP and MRP systems, and supplier communication and relations.
Some of the students asked the question "What makes students stand out in an interview?"
Nolfi responded that a student must meet GPA requirements, have a strong thought process, be involved in extracurricular activities, do research on what the job entails, passionately care about the job, have a positive attitude and have internship experience. Nolfi and Wolfe both emphasized the importance of networking as well.
The presentation was very interactive and beneficial for all the students who attended. The students learned about fulfillment from a buyer's perspective and a manager's perspective, and its importance to the supply chain world. 
PSCM Senior Attends the SAP TechEd in Las Vegas
One of our PSCM students, Aruna Venkataraman, attended the 20th anniversary of SAP TechEd in Las Vegas and participated in the SAP InnoJam. She and her team had thirty-six hours to conceive of and build a real, working solution using specific SAP technologies. See her story below.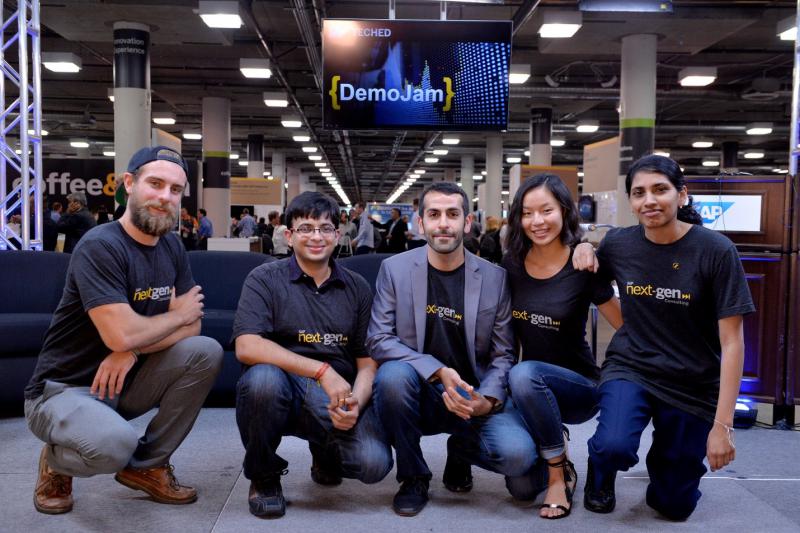 Do you have any stories about the competition or your team that you would like to share?
We were all up all night. We worked from 8:00 a.m. to midnight on Sunday and worked another four hours on Monday. We were all business students with no knowledge of coding—that was the real challenge for us. My team consisted of two students from Dalhousie University in Nova Scotia, Canada, and two students from Indiana University Bloomington. 
How many teams were in the competition?
There were ten in the competition. There were five people in my group. Six teams got to go to the final.
What were the supply chain aspects of the competition?
We had to develop a facility planning system where we created a platform for a system that needed requirements for the number of people in the room, the technical requirements of the room, and this helped with the logistics and distributing what room is recommended for each meeting held.
What was your rank out of all the teams?
Our team made it to the final competition but we came in last place for the DemoJam. This was decided by mobile voting from the audience.
What is the competition?
Every year SAP holds an annual event called the SAP InnoJam. Teams perform thirty-six hours of coding and developing to create a platform. Teams receive a scenario of a platform that they need to create and requirements that they need to fulfill. If you pass the InnoJam, you get to go to the finals, called DemoJam. At DemoJam, two people from your team present the basic platform you created.
How did you get this opportunity?
The internship I do. Applied research laboratory connected me with the professor who represents the Penn State University event. That's how I got the opportunity, along with another student. At the applied research laboratory, I do a lot of research on different software functionalities.
How have SAP classes at Behrend helped in preparing you for this challenge?
I basically got an idea of the ERP aspect. I had experience on how the different SAP products worked at the event. Getting the knowledge of how the system worked helped me tremendously with the competition.
Why did you attend the competition? What did you like about it?
I always wanted to get some exposure, and always had an interest in a SAP-related career. It is good to go to these events and network with people who work with SAP. I liked how I got more exposure to different SAP software products. How SAP HANA works, SAP Build, and SAP BusinessObjects Cloud. It was a great learning experience for me.
Why did you choose the PSCM major?
I really liked how it is borderline between engineering and business. I like learning how supply chain works from a business perspective versus how it works from an engineering perspective. I enjoy the purchasing, sourcing, operations, and planning sides of supply chain.
What do you do in your free time?
I like to do a lot of hiking and nature-based activities. I would like to go to Portland, Oregon, and go exploring and hiking.
Do you have any previous internship experience?
I have done an internship at LORD Corporation. I was in the sourcing department. I worked on spend analysis, and completed multiple projects in the area of strategic sourcing, trying to help optimize spend.
What are your future plans or career plans?
I want to get a couple of years of industry experience after I graduate and then hope to complete my master's in management information systems. I would like to work in a Midwestern city such as Minnesota or Detroit. I think the healthcare industry is really stable in Minnesota and I would like to pursue a job in that area. I'd consider Detroit, as I have always had an interest in the automotive industry. 
Do you have any advice for other students that may want to partake in a competition like this?
Definitely get knowledge of what you are getting into. Prepare yourself in advance. The competition gives you information beforehand; research the platforms before the competition to prepare yourself for it.