PENN STATE BEHREND CREATIVE WRITING PROGRAM PRESENTS: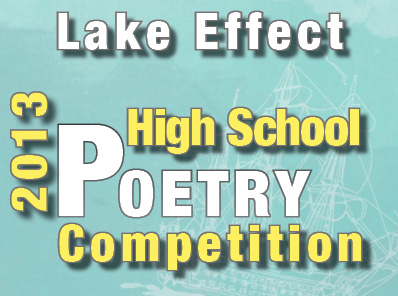 The Bachelor of Fine Arts (B.F.A.) in Creative Writing at Penn State Erie, The Behrend College, one of the premier such programs in the country, invites high school students across the nation to participate in its celebration of poetry by submitting poems for prizes, including publication in the college's internationally renowned literary journal, Lake Effect.
Lake Effect is edited by students at Behrend, many of whom are working toward the B.F.A. in Creative Writing. The B.F.A. is designed to immerse students in an experience-based curriculum in which professors work closely with students in small classes. Its coursework is devoted to canonical literature, 20th- and 21st- century literature, critical theory, craft classes, and workshops where student work is read and discussed.
Prizes:
First Place 
$100, certificate, and publication in the internationally renowned literary journal Lake Effect
Second Place 
$75, certificate
Third Place
$50, certificate
The top twenty authors will receive a complimentary copy of Lake Effect with the winning poem.
Guidelines:
Students in grades 9-12 may enter a single typed poem of 30 lines or less, on any topic in any form. The poem must be the original work of the student.
School name, address, phone number, and teacher's name and email address must appear in the top right corner. Home-schooled students should include a parent's information instead. Student's name, address, phone number, email address, and grade in school must appear in the top left corner of the poem.
Winners will be notified by email or phone before December 31, 2013.
Due: October 31, 2013
Mail entries to:
George Looney, Chair
B.F.A. in Creative Writing
Attn: Lake Effect National High School Poetry Competition
Penn State Erie, The Behrend College
School of Humanities & Social Sciences
170 Irvin Kochel Center
4951 College Drive
Erie, PA 16563-1501