THIS MONTH'S HEADLINES:
1. NEW ZACHARY T. IRWIN HUMANITARIAN AWARD
2. GRADUATING SENIORS
3. STUDENT GROUP NEWS
4. FACULTY IN THE NEWS
5. FINNEGAN FOUNDATION FELLOWSHIP
6. CAREERS OF BEHREND POLITICAL SCIENCE ALUMNI
7. FACEBOOK PAGE
8. EXAMS AND HOLIDAYS
1. NEW ZACHARY T. IRWIN HUMANITARIAN AWARD
Announcing the creation of the Zachary T. Irwin Humanitarian Award: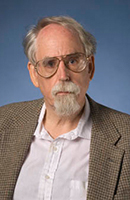 Dr. Irwin has taught at Penn State Behrend for forty years so far—he retired from the full-time faculty in 2014. During his career, where his research expertise focused on Eastern Europe, Dr. Irwin served for a long time on the University Faculty Senate; assisted in the creation of the campus Arboretum; served as an Episcopal Deacon; created a tutoring program for local elementary school students; volunteered for many years to assist and counsel mentally ill residents, halfway house residents, and prison inmates in the Erie area; and coordinates a local inter-faith organization that helps local low-income residents with food and housing.
The purpose of the award will be to recognize one political science major each year who has similarly contributed toward making the Penn State Behrend campus and the Erie community better places. The award recipient will receive a plaque and a check to help with student expenses. The amount of the award will be $100 next year, and future amounts will depend on donations received.
Donations for this award are welcome at: Giveto.psu.edu/BehrendPoliticalScience. Mention the Zachary T. Irwin Award in the comment box on the second page.
More details about the award will be announced next semester.
If they complete all course requirements, political science major Sean O'Mara and politics and government minor David Lesher are scheduled to graduate this month. Lesher, who is also a campus police officer, will be giving a welcoming address at the commencement ceremony and was recently profiled in the Erie Times-News. Lesher is a general arts and sciences major and politics and government minor
We extend best wishes to our graduating seniors and their plans for the future.
Behrend College Democrats has elected a new president, Jillian Dunn. The group is planning to bring guest speakers to campus next semester and may still be looking for other new officers. If you are interested, contact the College Democrats president at [email protected].
Behrend College Republicans also is planning events and a debate next semester, along with a visit from a potential candidate for Erie mayor. For more information or to get involved, contact President Justin Gallagher at [email protected].
The Political Science Society is planning debates and events for next semester, along with a potential trip to Canada. For more information, contact President Colleen Lorei at [email protected] or Vice President Gretchen Berry Haislip at [email protected].
Model African Union is planning to send six Penn State Behrend student delegates to the annual MAU Conference held at Howard University in Washington D.C. in February. The group will be representing the country of Botswana at the conference. To get more information about MAU, contact Dr. Naaborle Sackeyfio at [email protected].
Model United Nations is planning events and conference participation for next semester. For more information, contact President Alexis O'Neal at [email protected].
Dr. Kilic Kanat, Assistant Professor of Political Science, has traveled in the past few weeks to Japan to be on a panel sponsored by the Sasakawa Peace Foundation about Islamophobia around the world, and to Qatar to participate in a forum sponsored by the Doha Institute about relations between Turkey and Persian Gulf nations. Last month, he participated in two different panels sponsored by the SETA Foundation and held in Ankara and Istanbul about the U.S. election results, and Dr. Kanat's SETA Foundation panel at a forum in Washington last month about the election also included James Jeffrey, a former US Deputy National Security Advisor and Ambassador to Iraq and Turkey, and Adam Entous, a national security correspondent for the Washington Post.
Dr. Naaborle Sackeyfio, Lecturer in Political Science, chaired a panel called: "Politics, Protest, and Gender in Ghana" at the 59th Annual African Studies Association Meeting in Washington, D.C. She also presented a paper on the panel titled: "Lights on, Lights Off and the Politics of Gender, Protest Movements and Energy Access in Ghana." Dr. Sackeyfio has also been invited to speak at Kechie's Project, a non profit organization dedicated to empowering girls in underserved communities in New York City and Nigeria. She will be speaking at their Third Annual Girls and Guys Night Out Fundraising event which will be held at the Permanent Mission of Nigeria to the United Nations on December 19.
Dr. Nicole Shoenberger, Assistant Professor of Sociology, has written two book chapters titled "Bridging Normative and Reactivist Perspectives: An Introduction to Positive Deviance" and "Leaving Home: Making the Decision to Enter a New Religious Movement," for the Deviance Handbook, scheduled to be published in Spring 2017.
5. FINNEGAN FOUNDATION FELLOWSHIP
The James A. Finnegan Fellowship Foundation invites applications for its summer internship program. Award recipients receive a paid internship in Pennsylvania state government in Harrisburg, along with a stipend. The deadline to apply is February 4, 2017. More information can be found on the Finnegan Foundation website.
6. CAREERS OF BEHREND POLITICAL SCIENCE ALUMNI
There are 439 living POLSC alumni since the first major graduated in 1977.
Among eighty-nine Penn State Behrend political science alumni who work as business professionals, sixteen work in management, ten work in insurance, nine work in sales administration, eight work in finance, eight work in banking, four work in marketing, three are human resources executives, three are MBA students, and eleven run their own small or medium-sized businesses, with the rest in a variety of business professional careers.
Some of the business professionals hold the following positions:
Senior Financial Analyst, Southeast Toyota
Commercial Underwriter, Erie Insurance
Program Manager, Raytheon
Senior Associate, Brand Marketing, Burson-Marsteller
Senior Business Systems Analyst, AbbVie Pharmaceuticals
Recruiting Manager, Deloitte
Of nineteen alumni with careers in public policy, three are currently graduate students in policy, and three work for government agencies, while the other thirteen work in the private or non-profit sector.
Among the positions of our alumni in public policy are:
Director for International Trade Policy, Toyota Motor North America
Government Relations Specialist, Erie Insurance
Senior Advisor, Center for Naval Analyses
Managing Editor, Geospatial Intelligence Review
Senior Director, The Advisory Board Company (health care research consultants)
Senior Analyst, The Investigative Project on Terrorism
Associate, Enviroissues
Six alumni work as political activists.
Among their positions are:
Political Director at Unite Here (union), Local 25, in Washington D.C.
Project Associate, Greenberg Quinlan Rosner Research (political consultants)
Political Consultant, Meridian Strategies
Field Organizer, Pennsylvania Democratic Party
Remaining alumni work in a variety of fields, with health care, non-profit professionals, and entertainment among the most numerous careers. Jobs held by some of our alumni in these other fields include:
Senior Interactive Producer, Dreamworks Animation
Executive Director, Neighborhood Learning Alliance in Pittsburgh
Executive Vice President for International Distribution, Dick Clark Productions
Registered Nurse, Carolinas Health Care System
Clinical Supervisor, KidsPeace 
Writer/Producer, Turner Classic Movies
Investigator, Keypoint Government Solutions
Case Manager, Health South
Business Acceleration Agent, The Hague Institute for the Internationalisation of Law
 
Check out the Political Science Facebook page for more information on programs and events. 
Best wishes to everyone on final exams and during the entire holiday season!