Penn State Behrend's 12th Annual Gender Conference
"Engendering Cyberspace: Bullying, #MeToo, and More"
April 17–18, 2019
The 2019 Penn State Behrend Gender Conference will address how we live our gendered lives online. Topics include (but are not limited to):
Social media and youth
Civil Liberties
Digital media ethics
Image ownership
Gender, sexuality, and identity online
About the Conference
The annual Behrend Gender Conference provides a free, thoughtful forum for individuals from all academic disciplines to engage in discussion on issues of gender. No previous conference experience is required.
Program
View the Gender Conference Program by clicking the "Full Screen" button on the lower-right corner of the Issuu window above. You also can access the program in the following file formats:
Gender Conference 2019 Program (PDF) | (Issuu) | (Word)
---
Keynote Speaker: Tarana Burke
April 17, 7:30 p.m., McGarvey Commons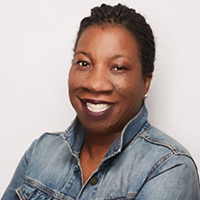 Tarana Burke is a civil rights activist who originated the #MeToo movement. In 2006, Burke began to use the phrase on social media to help users understand the pervasiveness of sexual violence and harassment. In the wake of multiple sexual harassment scandals in 2017, the phrase was explosively repopularized. During October 2017, for instance, the hashtag was retweeted half a million times in twenty-four hours, and swept Twitter feeds across the world.
Burke is a Time Magazine "Person of the Year" honoree; currently she lectures across the country and serves as senior director for the nonprofit institution Girls for Gender Equality.
---
Image-Based Abuse in America: Changing Culture, Changing Laws
April 17, Reed Union Building
On April 17, within the 12th Annual Gender Conference, Penn State Behrend will host a one-day seminar devoted to teaching, learning, and responding to image-based abuse (the non-consensual taking and/or distribution of a nude or sexual image, including images that are digitally altered or manipulated).
The goals of the teach-in are to:
Inform and educate the public on this topic
Brainstorm ideas for action
Enlarge the pool of people empowered to address this issue.
 
Special Guest: Dr. Asher Flynn
10:15 a.m., 114 Reed

Dr. Flynn, Senior Lecturer in Criminology, Monash University, is a global expert in image-based abuse legislation. Dr. Flynn will discuss Australian cultural attitudes towards IBA and present findings on a joint project to raise awareness about IBA conducted with Penn State Behrend faculty members.
 
Special Guest: Ms. Darieth Chisolm
12:00–12:45 p.m., 114 Reed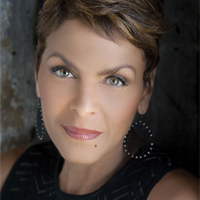 Ms. Chisolm, a well-known media personality and life coach formerly from the Pittsburgh area, is an image-based abuse survivor who seeks to empower others. She created a TED talk and launched the 50 Shades of Silence campaign to bring attention to cyber bullying, revenge porn, and sexual harassment. Ms. Chisolm is currently filming a documentary about the wide-ranging effects of image-based abuse.