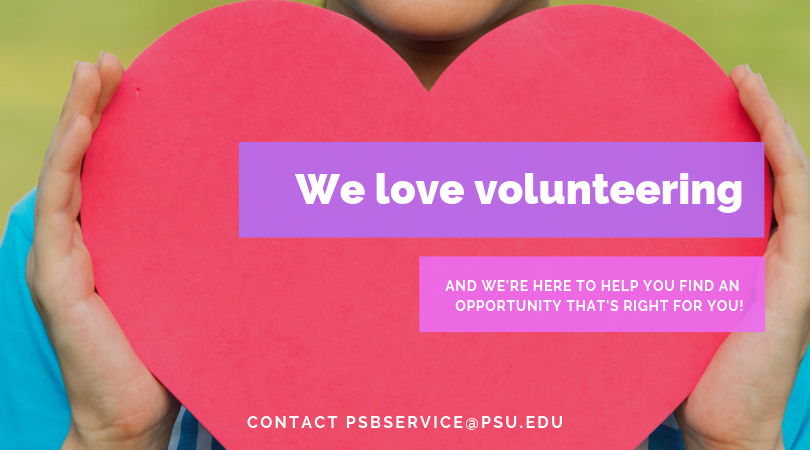 In addition to our Spotlight on Service Newsletter, sent out to all Behrend students, which shares service opportunities on-campus and off-campus, we encourage our students to use Get Connected Erie, run by the United Way of Erie County, and Volunteer Match to find service opportunities in our community.
If you want more information on opportunities locally, contact us at [email protected] and we'll be happy to match you up with an opportunity that's right for you. 
Post-Grad, Gap Year, and Summer
There are so many ways to participate in longer-term service and volunteering after graduation, during your summers, as service-learning internships, or as a gap year. We're here to help you connect with a program that works for you. 
Contact [email protected] for more information, or to talk through options.
 
Service Year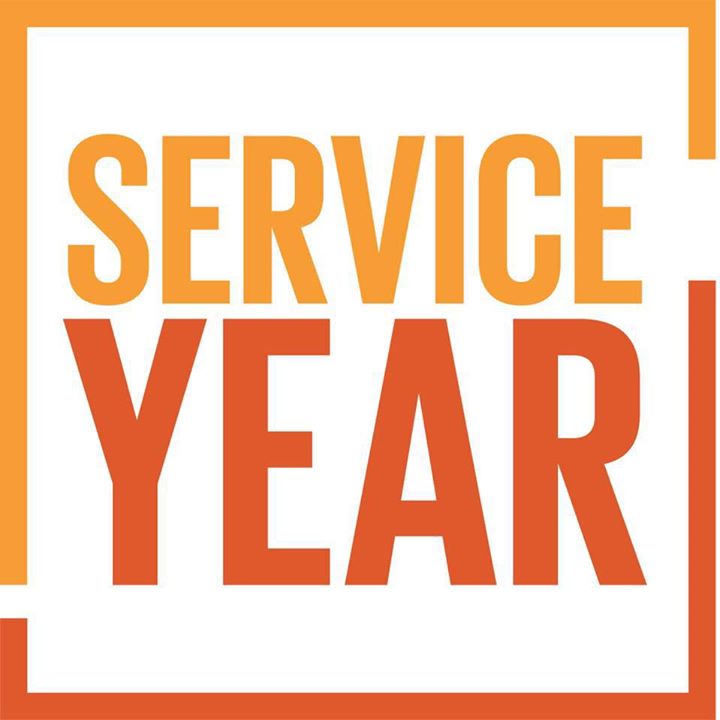 The Service Year Alliance wants to make "a year of service a common expectation and opportunity for all young Americans." Their website operates as a platform to educate potential volunteers about service, and we recommend looking through their resources.
Use the search tool on their home page to find service opportunities by focus area (issue) or location. 
AmeriCorps
AmeriCorps offers a variety of service opportunities, from the classroom to the outdoors, and everything in between. No matter what you're passionate about, where you're from, or why you choose to serve, AmeriCorps is your chance to be the greater good.
What are the benefits of being an AmeriCorps Member?
Student loan deferment
Skills and training
Living allowance
Health benefit options
Education Award upon completion of service to help pay for college, graduate school, or vocational training, or to repay student loans
Career opportunities with leading employers from the private, public, and nonprofit sectors
There are three types of AmeriCorps service: VISTA, NCCC and FEMA Corps, and State and National service. These can all take a variety of forms and can last from a few months in the summer, to a full-service term of 10 or 11 months. Learn more below:
AmeriCorps VISTA
AmeriCorps VISTA supports efforts to alleviate poverty by providing opportunities for Americans 17+ who hail from a range of diverse backgrounds and experiences, to dedicate a year of full‐time service with a sponsoring organization to create or expand programs designed to empower individuals and communities in overcoming poverty.
Lake Effect Leaders: Stay local to Erie! Lake Effect Leaders is a multi-county intermediary AmeriCorps VISTA Program Grant that serves as a pipeline for nonprofit leadership development. Twenty-six VISTA members are currently serving with the project and tackling issues like the opioid crisis, food insecurity, neighborhood revitalization, and more. We have a VISTA position on our campus at Behrend! Visit the Lake Effect Leaders website to learn more or to apply.
AmeriCorps NCCC and FEMA Corps
AmeriCorps NCCC: This full-time, residential, team-based program is for young adults, age 18 to 24 (with no upper age limit to serve as a team leader). Members develop leadership skills and strengthen communities by completing service projects and gaining life experience. Watch the AmeriCorps NCCC video.
FEMA Corps: Corps Members are placed on a diverse team of 18 to 24 year-olds during their 10-month term of service to support FEMA in various capacities. You live, work, and travel as a team for the duration of your service, which can include working at active disaster areas, recovery sites and FEMA regional offices. Watch the FEMA Corps video.
AmeriCorps State and National 
AmeriCorps State and National supports a broad range of local service programs that engage thousands of Americans in intensive service to meet critical community needs.
We highlighted a few AmeriCorps programs for you to explore:
---
Long-term programs
If you're interested in service opportunities that are ongoing or longer than a year, these are options you might be interested in: 
---
Virtual Volunteering
Another way to volunteer is by participating in online options using a laptop, tablet, or phone to share your skills with those in need. Learn more about virtual volunteering: 
We've highlighted a few of our favorites: 
Volunteer from Home
We love this article from Operation Warm and this article from Volunteer Match on how to volunteer from home.