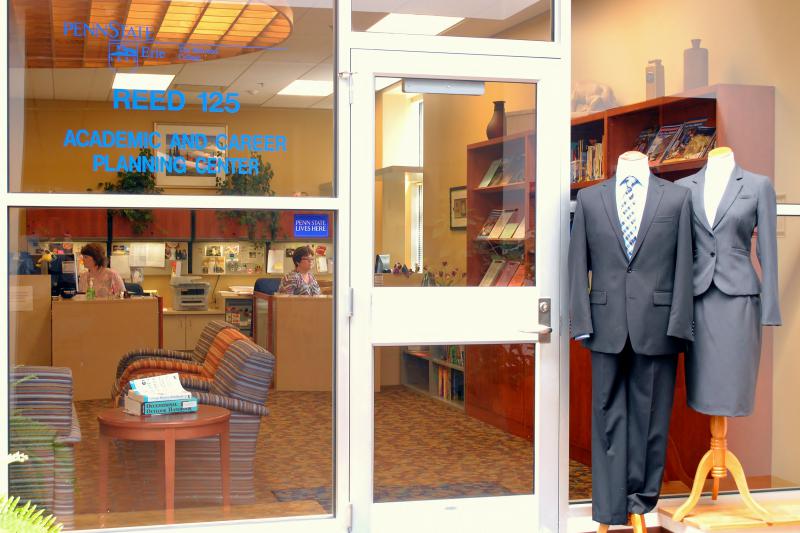 Having a solid academic plan and preparing yourself for the internship and job search is vital to succeed in a competitive world. The Academic and Career Planning Center (ACPC) also assists employers seeking to recruit Penn State Behrend's talented and motivated students and graduates.
Contact ACPC to schedule an appointment for any of our services. Call us at 814-898-6164 or stop by Reed 125. Follow us on Twitter @BehrendACPC to keep updated on academic deadlines and job/internship opportunities.
March 2018
Tuesday, March 13, 7:00-8:00 p.m., 176 Burke:
Honors & Athletes Scheduling
Thursday, March 15, noon-4:00 p.m., Junker Center:
Behrend Spring Career & Internship Fair
Thursday, March 22, 4:30-5:30 p.m. or 7:00-8:00 p.m., 165 Nick:
Staying on Track, Student Success Workshop
Tuesday, March 27, 4:30-5:30 p.m., 153 Burke:
Smart Searching to Find Your Dream Job
Announcements
Spring Career and Internship Fair
Thursday, March 15, 2018
Employer registration is now open.