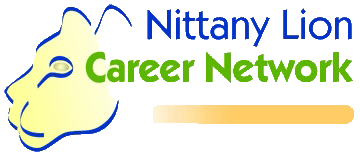 The Nittany Lion Career Network (NLCN) is a resource that connects Penn State students and alumni with potential employers.
All students now have a free Nittany Lion Career Network account. New users no longer have to request an account. Simply log in using your PSU Access ID and password.
Please open NLCN in Chrome or Firefox
Current Students: Log In
Employers: Log In 
Alumni: Log In
New Student Users:
Log in to Nittany Lion Career Network
New Employer Users:
Please see our Employer Registration page for important information and policies regarding NLCN and On-Campus Interviewing, and register for your free recruiting account.
Please note: In order to keep student records accurate, we have uploaded data from the Registrar to refresh the student list and update student profiles on NLCN. This data upload may have caused some changes in your profile (e.g., if you listed a major in your profile that has not been changed with the Registrar's Office, the major will revert back to the one listed with the Registrar). Therefore, we encourage you to check your profile and make any changes/additions to the data that is not accurate. Please also note: the first time you attempt a search using your NLCN account you will automatically be directed to your profile page to complete two new required fields. You will need to update your Career Areas of Interest as well as Special Populations for programs. Once this is complete, you will once again be able to review and apply for jobs.
Policies for Third Party Recruiters
Third party recruiters do have limited access to the online Nittany Lion Recruiting job posting system for upcoming graduates and alumni!
---
Job Posting/Company Verification Disclaimer
Read the full disclaimer which describes the shared responsibility among Penn State Career Services (including University Park and Commonwealth Campus career offices) and internship/job seekers in researching and identifying potential concerns about the legitimacy of employers and their respective postings.