STUDY ABROAD COURSE IN TORONTO
Spend a month in Toronto—and get credit for it!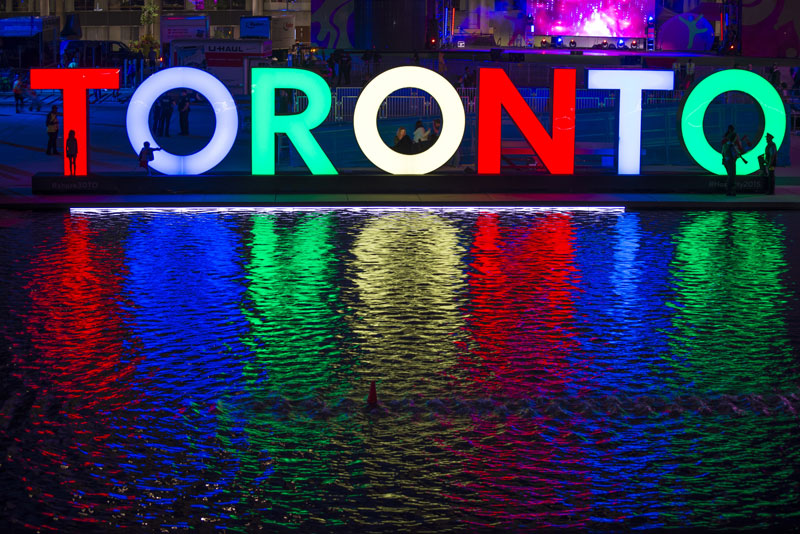 PL SC 299/499: North American Politics –
Summer Study Abroad Program in Toronto, Canada
Study in Toronto this summer and earn 3 credits in fewer than 30 days. Learn about U.S. and Canadian politics and relations between the two neighboring countries, while exploring the sights and sounds of downtown Toronto, the most international city in North America. You'll live and study at Ryerson University in downtown Toronto, next to Yonge-Dundas Square and Eaton Centre, in the city's central shopping and entertainment district. 
The class is an official Penn State Education Abroad course that can be used to fulfill requirements for the political science major or minor at any Penn State campus, the international politics major at University Park (PL SC 499 only), and requirements in some majors for an Education Abroad component, including the international business major at Penn State Behrend. The course may also meet requirements in other majors and minors. The course is open to students at all Penn State campuses.
Read more about this Study Abroad experience in Toronto.
---

SPRING BREAK COURSE IN WASHINGTON, D.C.
Go inside politics and government during a trip to D.C. over Spring Break.
PL SC 177: Politics & Government in Washington, D.C. –
Spring Break Trip to Washington, D.C.
The political science program sponsors a student trip to Washington, D.C., over Spring Break every other year. The most recent trip took place from March 7-15, 2015. The trip is a required portion of the course POLSC 177 (GS). and is taught by Dr. Robert Speel, associate professor of political science at Penn State Behrend.
On past trips, the group has met with all of our local members of Congress, and with officials at the International Monetary Fund, the World Bank, the Organization of American States, the U.S. Institute of Peace, and several embassies. We have visited the White House, the Pentagon, the State Department, the Department of Justice, the U.S. Capitol, the Library of Congress, the National Archives, C-SPAN studios, the Supreme Court chambers, Ford's Theatre, and the Federal Reserve Board Room. We have also met with Penn State Behrend alumni who work in Washington.
Read more about previous trips to Washington, D.C.