Things you need to know: 
---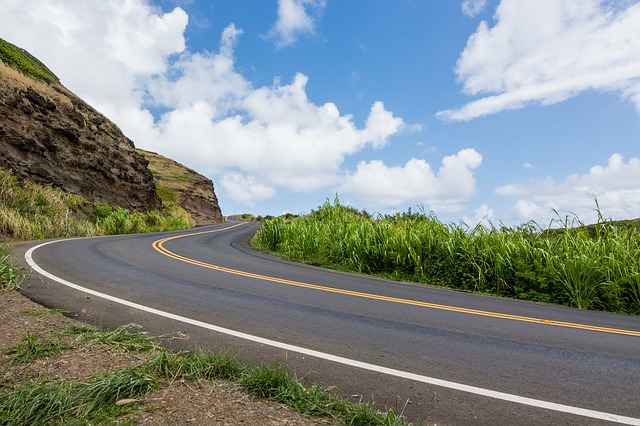 In order to apply for a Pennsylvania Driver's license or State ID, you must:
Be enrolled in at least 12 credits for the current semester (unless you have prior approval from DISSA to drop below)
Have your semester bill paid and no registration holds on your account
Have an Active SEVIS account (you can check this on the iStart home page) 
Update your home and local addresses in LionPath
Here are the instructions for applying for the Learner's Permit: Driver's License Instructions (PDF) | (Word). You will need to get a letter of good status from an International Adviser in order to get a Social Security Rejection Letter, so please stop by Erie Hall 11 to ask for that letter.

In order to return to the United States from traveling overseas, you MUST have a valid travel signature on your I-20. Travel signatures are valid for 1 year from the time that your I-20 is signed, as long as your visa status is still active.
Follow these steps to receive a travel signature on your I-20:
Go to iStart - Click on "Other Requests" then click on "Travel Signature."
Fill out the Travel Signature eform.
When you submit the form, it will be reviewed by someone from DISSA within 3-5 business days. You will then receive an approval or denial email.
If approved, you must print that email and attach it to your I-20. (If you are denied, DISSA will email you with further information.)
Bring your approval email and your I-20 to the International Student Services office in Erie Hall 11 to be signed.
It is your responsibility to always keep your permanent address (in your home country) and your local address (in the U.S.) current at all times! You can change your address through LionPath. Also, remember to change your local address with any companies that might send you mail (health insurance, magazines, bills, etc.) and change your address on your Driver's License. 
Here is a website that helps to explain common insurance terms, which can be quite confusing at first.
New Health Insurance Plan for 2017-18
Penn State is now offering a different health insurance policy, which can be purchased through the First Student website. The policy will be available to purchase in mid to late summer. The First Student plan will have a spring/summer premium of $1,477. You must enroll in the spring health insurance plan by January 17, 2018 to avoid the late fee. There is still an option to purchase an alternate policy and fill out a waiver form, however Student Medicover and ISO are no longer acceptable alternate policies to purchase. Do not purchase an alternate policy until you know that the policy meets ALL of the waiver standards completely. Contact the company that you are considering using to give them the waiver standards for them to confirm this. To see more information about the health insurance requirement as well as the waiver standards, please visit the University Health Services website.
Late Fee
There is a $50.00 late fee for students who fail to fulfill the mandatory health insurance requirement by the established semester deadline. There is a $100.00 late fee for students who don't fulfill the mandatory health insurance requirement the second and any subsequent times. Late fees must be paid in the form of a Money Order. Money Orders can be purchased at many gas stations like GetGo or Country Fair, Walmart, PNC Bank, Giant Eagle, and most other banks or post offices.
Required Immunizations
Measles, Mumps, Rubella (MMR) - To satisfy the requirement, you must have 2 doses of Measles (Rubeola), 2 doses of Mumps and 1 dose of Rubella OR 2 doses of the MMR vaccine OR provide blood test results showing immunity.The first dose must have been given on or after your first birthday. Dose 2 must have been given at least 4 weeks after dose 1.
Meningococcal - required if living in University Housing - Meningococcal conjugate vaccine (MCV4): also known as Menveo, Menactra. This vaccine is effective against the most common meningococcal infections caused by serogroups A, C, W, and Y. One dose of meningococcal vaccine administered at age 16 or older is required of all incoming students living in University housing who are age 21 or younger. Incoming students living in University Housing who are age 22 or older may submit either proof of vaccination or a Meningococcal Vaccine Waiver. *NOTE not all Meningococcal vaccines are acceptable. Make sure that you have the correct type of Meningococcal vaccine before receiving the immunization.
To see list of the other recommended (but not required) immunizations, visit the University Health Services website.
How to Provide Proof of Immunizations
For instructions on how to submit your immunization records, please visit the Submission Requirements page of the University Health Services website.
The BEAM (Behrend ESL Alliance of Mentors) Program offers an opportunity for students who are learning English and would like extra practice to be paired up with a native or high-level English speaker in a mentor/mentee relationship to learn from each other. The mentor shares: 
Their own experiences learning the English language.
Practices or techniques which helped them become more skilled in the English language.
Pronunciation, idioms, slang, expressions, and other characteristics of the language.
Cultural facts and anecdotes from their countries of origin.
For more information about the program, visit the BEAM website.
Curricular Practical Training and Optional Practical Training
If you are an F student, you have the option of working in the United States by engaging in practical training during your program or after it ends. Practical training can provide valuable work experience by sharpening and adding to the skills you are learning in school. There are two types of practical training available for F-1 students: curricular practical training (CPT) and optional practical training (OPT). See Alecia Hollinger or Barb Zarnick in the International Student Services office for specifics on how to apply for CPT or OPT.
CPT
CPT must relate to your major and the experience must be part of your program of study.
DISSA will provide you a new Form I-20, "Certificate of Eligibility for Nonimmigrant Student Status," that shows that they have approved you for this employment.
You can work on CPT either full-time or part-time.
CPT requires a signed cooperative agreement or a letter from your employer.
If you have 12 months or more of full-time CPT, you are ineligible for OPT, but part-time CPT is fine and will not stop you from doing OPT.
OPT
OPT must relate to your major or course of study.
You can apply for 12 months of OPT at each education level (i.e. you may have 12 months of OPT at the bachelor's level and another 12 months of OPT at the master's level).
DISSA will provide you with a new Form I-20 that shows the recommendation for this employment.
You must apply for work authorization by electronically filing a Form I-765, "Application for Employment Authorization," with U.S. Citizenship and Immigration Services (USCIS) and paying a filing fee. USCIS will send you a Form I-766, "Employment Authorization Document" (EAD), upon approving your Form I-765.
Wait to start work until after you receive your EAD​ card.
Internship with an International Organization
F-1 students may accept employment with a qualified international organization.
This type of employment may be full or part time and does not have to be related to the student's major. Students may be employed beginning in their first semester. Employment with an international organization does not affect the student's OPT eligibility. Students must maintain full-time enrollment during the academic year. Employment authorization may be granted for one year and is renewable. See Alecia Hollinger or Barb Zarnick for further details on this process.
You are allowed to work on campus part-time (up to 20 hours per week) during the semester and full-time during academic breaks and in the summer.
Here is a list of current on-campus job opportunities. The jobs that you can hold are called Wage Payroll positions (not Federal or State Work-Study). Additionally, the job postings from Housing and Dining can be found here.
The employment process is as follows:
Apply for the on-campus job that interests you.
If the employer chooses to hire you, request an offer of employment letter showing your start date.
Bring the offer of employment letter to Alecia Hollinger or Barb Zarnick (Erie Hall 11).
We will write you a letter to take to the Social Security office to apply for an SSN. (It usually takes about 4 weeks to receive the SSN.)
Once you receive your SSN, you can complete your employment paperwork and begin working.