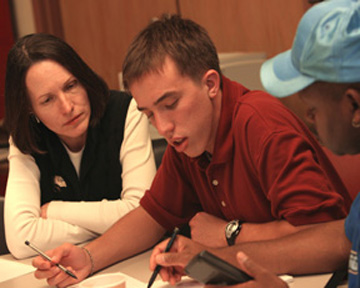 The Learning Resource Center provides services at every stage of your college career to support you in achieving your goals—getting a great GPA, studying abroad, preparing for graduate school and for national fellowships and scholarships. Your success is ours, too!
We offer tutoring for most freshmen and sophomore level courses, along with some upper level courses. Exam prep and weekly study sessions in several courses are also offered. Visit TutorTrac to schedule individual appointments.
Contact the Learning Resource Center for more information.