2017 Fasenmyer Engineering Design Conference 
April 29, 2017
The conference was held in Burke Center. Student presentations began at 8:00 a.m.
Featured Speaker: Tiffany Beers, Senior Innovator, Nike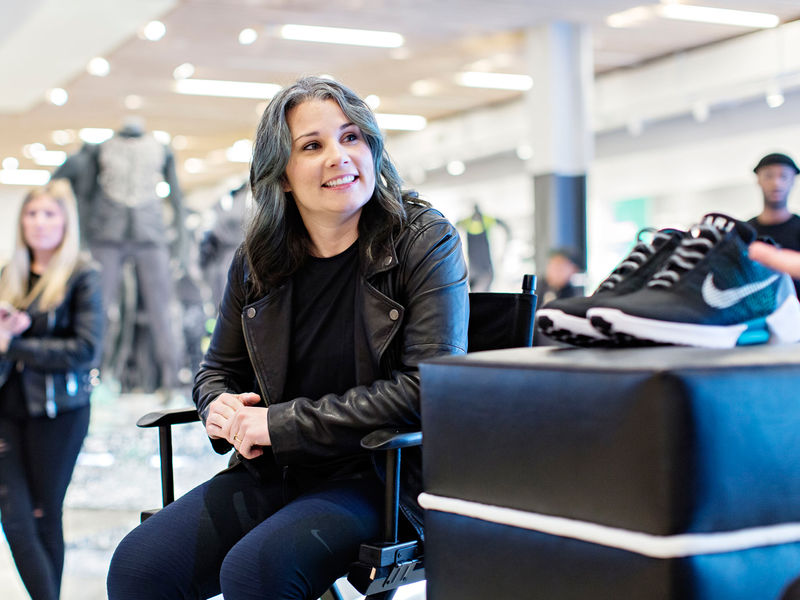 This year's keynote speaker was Tiffany Beers '02, a senior innovator at Nike. She holds 40 utility patents and three design patents for her work in Nike's Innovation Kitchen, where, among other projects, she helped develop the Nike Hyperadapt 1.0, the Nike Flywire, Nike Flyweave and the Kobe 7.
---
2017 Conference Program
---
About the Conference
All programs in the School of Engineering have a capstone design experience resulting in extensive hands-on design project opportunities working with real-world applications. Each spring the students showcase their work by presenting these projects at the Richard J. Fasenmyer Engineering Design Conference, held the last Saturday in the spring semester (before finals week) each year.
Location
---
About Richard J. Fasenmyer
The Fasenmyer conference is named for the late Richard J. Fasenmyer '69, a longtime supporter of Penn State Behrend's School of Engineering. He founded RJF International Corp., a world leader in the manufacture and distribution of interior wall coverings, industrial matting products, and specialty films.
A native of Erie, Richard J. Fasenmyer began his Penn State education at Behrend and earned a degree in accounting in 1969. His entrepreneurial skills became apparent early as he started small businesses as a teenager. Eventually he served as Chairman and CEO of RJF International Corporation, Fabricated Extrusions Corporation, Fabricated Extrusions of Kentucky, Koroseal Wallcoverings West, Industrial Enterprise Corporation, and MANDR, LLC. He also oversaw the Richard J. Fasenmyer Foundation and was the first alumnus of Penn State Behrend to donate $1 million to the College, for which a plastics processing laboratory building bears his name. He was the 1991 Alumni Fellow and in 2000 was named a Distinguished Alumnus of Penn State. Richard died on December 26, 2002, at the age of 55. The annual student design conference hosted by the School of Engineering was named in 2005 to honor Richard's legacy.