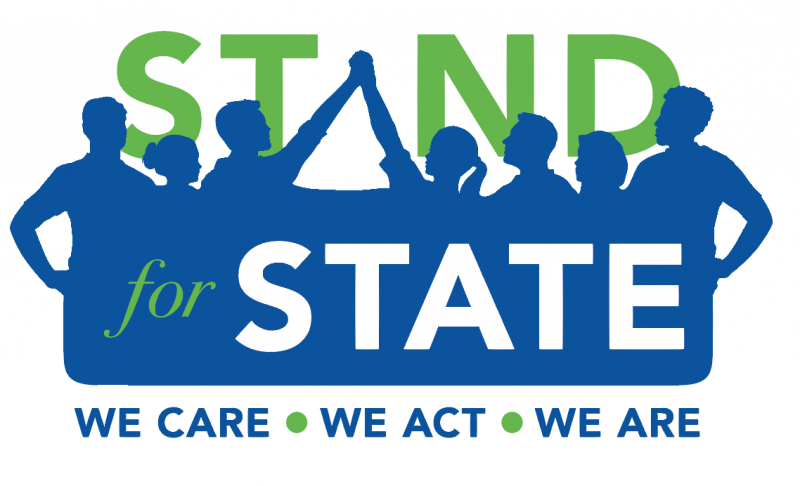 Imagine a map of our campus with a bunch of single, tiny, red dots. Each red dot is a single choice to cause harm to another. We don't know exactly how many are on our map - but we know there are enough to sustain rates of violence that are unacceptable to all of us. A single red dot is a hit or a shove...a red dot is the choice someone makes to have sex with someone without their consent...a red dot is someone using their words to threaten or intimidate or coerce.
The solution to reducing this violence - to shifting this culture - must be a reflection of the problem. The solution is the green dot. A green dot is just a single moment in time - no bigger than a dot on a map. A green dot is any choice that makes it less likely a red dot gets on the map.
A green dot is a moment in time. The simple goal of this strategy is to generate more green dots than red dots so that eventually we outnumber and displace the red dots - and our numbers come down.
The Three D's
When you see a concerning behavior, there are green dots you can do. Consider the three D's:
Direct - Do something yourself, like ask someone to stop what they are doing or check on someone you might be worried about.
Delegate - If you can't do something yourself, ask for help from someone else - such as a friend, RA, staff member, coach, or bartender.
Distract - If you don't want to address the situation directly, think of a distraction that will diffuse the situation. Asking to borrow a phone, "accidentally" spilling a drink, or starting an unwanted conversation are all examples.
It doesn't matter which you do, the most important thing is that you think of green dots that feel realistic to you.
Upcoming Workshops
Penn State Behrend Student Workshops
During the 60-90 minutes student workshops, students will learn how to recognize sexual and relationship violence, and how to safely and effectively learn to interrupt and defuse those situations. Click the button below to signup for one of our workshops. (Please check back periodically for new workshop dates and times)

Penn State Behrend Workshop Requests
Requests for Stand for State workshops at a specific date, time or location can be arranged. Click the button below to make the request. 

Events
No events are currently scheduled.
Other Resources
Penn State's Stand for State website
---
No one has to do everything, but everyone has to do something.
Share your examples to #StandForState