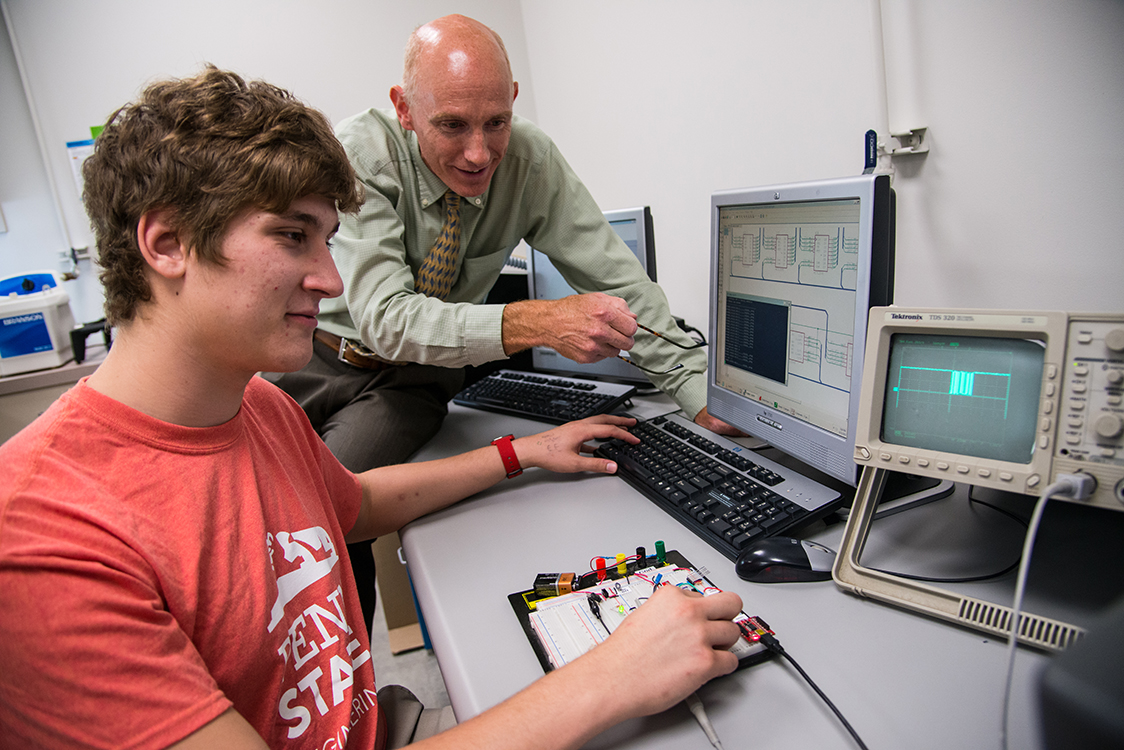 The widespread use of computers has created a need for engineers who understand the design and utilization of computers and digital systems in a variety of applications. Computer Engineering is an exciting and growing field that seeks to solve engineering problems using digital and analog electronics in combination with computer software.
Computer Engineering students examine the design, operation and application of computers from the transistors used to build logic gates to the computer architectures that run programs. Students complete a multitude of projects in their courses in which they apply the concepts taught in class towards self-selected projects and present the results to their peers. In their senior year, Computer Engineering students work in small teams with individual faculty to complete capstone design projects. Most projects are sponsored by industry partners, giving students the opportunity to work on industry projects while completing their education.
Why Should You Study Computer Engineering at Penn State Behrend?
If you are interested in math, science, and computers, you should consider a degree in computer engineering. Engineers like to innovate, be creative, work in teams, explore how things work, design new products, and solve problems. As computers continue to integrate themselves into our everyday lives there is a need for engineers who understand their principles of operation and how to innovate new applications.
Graduates of this program have career opportunities in many industries, including computer systems design, digital systems, systems analysis, software engineering, and data communications and information systems.
Why earn your Computer Engineering degree at Penn State Behrend?
Small class sizes foster close student-professor relationships.
Faculty typically have doctorates or significant industrial experience. Lectures and labs are taught by professors, not graduate students.
The diverse and broad-based engineering education includes a strong design emphasis and practical laboratory experience.
Laboratory computers and equipment are constantly updated to keep pace with the latest technological developments. Many of the computer labs are open twenty-four hours a day, seven days a week.
Cooperative education and internship opportunities are available for academic credit.
Every student works on a team to complete a two-semester capstone design project, many sponsored by industry.
Students have the opportunity to work with faculty on undergraduate research projects and participate in the Behrend Honors and Schreyer Honors programs.
Our alumni network keeps faculty informed of internship and job openings for students.
Student chapters of the Association for Computing Machinery (ACM) and the Institute of Electrical and Electronics Engineers (IEEE) allow students to develop academically and professionally by attending seminars and visiting technical sites.
---
The Computer Engineering program is Accredited by the Engineering Commission of ABET, www.abet.org.