View our brochure about MBA program alumni and faculty:
---
"When I first signed up for the Business Analytics course for the Penn State Behrend MBA program, I was expecting to learn about analytics at a high level. However, my expectations were exceeded. What I did not expect was to gain the competency needed to leverage analytics of business processes and align data to obtain strategic organizational goals. With this new skill set, I am now able to perform underlying data analytic techniques to drive key business decisions. This results in data-driven decision making, which reduces risk that was previously unidentified.
"This course expanded my perspective of the power of business analytics, both professionally and intellectually."
David Begis
AP1000 Milestone Manager, Westinghouse Electric Company
Student, Penn State MBA program in Pittsburgh
---
"Business Intelligence and Analytics (B ADM 597A) was a great way to finish the last semester of my MBA. I highly recommend this course to other MBA students.
 
"Experience in predictive analytics and Big Data is no longer "just nice to have." It is necessary. In my work at Ariba, an SAP company, I used what I learned in the course about visual analytics to introduce SAP Lumira to my work group. When the new president of Ariba visited our office, I used Lumira to showcase Ariba's global reach by creating animated world maps using real data. I also have a predictive customer segmentation project in the works. 
 
"The professor is obviously passionate about analytics, and his dedication to student learning is evident. Because this was the first online offering of this course, there were growing pains. To the professor's great credit, he adjusted the course on the fly to provide students the greatest possible benefit."
Nate Zuzack '15 
Project Coordinator, Ariba
---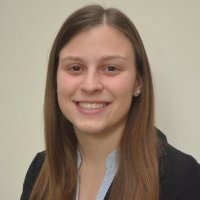 "The professors in the Black School of Business are what really set the Behrend MBA apart from other programs. Faculty members urge us to discuss what we are learning and to challenge their ideas. Instead of having a three-hour lecture with the professor doing most of the talking, we are encouraged to participate and give our opinions on topics. Because I earned my undergraduate degree at Penn State Behrend, I knew I'd receive personal attention from faculty—that is one of the reasons I decided to stay for my master's degree.
"The MBA at Penn State Behrend has given me invaluable experience working through real-life business problems. The professors provide us with real-world examples of how the concepts we are learning in class are being applied in the business world. These connections show us that we're learning practical skills we'll use in our careers.
"I also have the unique experience of participating in an "innovating through collaboration" project with the Black School of Business and Eriez, the world authority in separation technologies. I'm leading a team of undergraduate students who are formulating a strategy for the sale of a new Eriez product. This project requires me to view a problem the way a company does, and figure out a unique solution. It also gives me the chance to apply the skills I am learning as I am learning them. Many of the MBA students also work full-time jobs and are able to immediately practice what they learn. Behrend makes it possible for full-time students like myself, who aren't currently in a professional position, to get experiences that reinforce the skills we are learning."
Brittany Martinelli
​Student, Penn State Behrend MBA program
---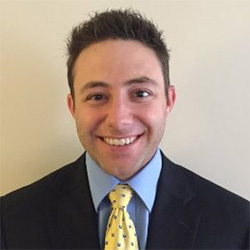 "The MBA at Penn State Behrend is a top-notch option for any student seeking individual attention, knowledgeable and experienced professors, and a more personal MBA experience than a larger program could offer. Most of the classes are between 20-40 students and have a mixed composition of adult learners with vast job experience and college-aged students who bring recent educational trends to the table. 
 
"In the program, I gained tremendous knowledge of many facets of business. Course offerings are diverse and cover subject areas that include accounting, business strategy, business analysis, human resources, negotiation, MIS/software, and supply chain. The class meetings are challenging, promote critical thinking, and give students every chance to build a robust skill set applicable to many business career paths. 
"Professors taught me the critical skills of being precise and concise. I transformed from an individual who spoke and wrote a great deal but said very little to a job prospect and employee who communicates powerfully with fewer words. This skill is critical when communicating with C-level or VP-level executives, whether internally at my employer or when speaking to a current or potential client. I had adequate skills to impress an employer before completing my MBA, but Behrend gave me a great deal of confidence and a refined set of skills that make me a proactive decision-maker and valued employee.
 
"I utilize many of the skills I learned from in the MBA in my profession as a Solutions Consultant. I am well-respected by my customers and employer and I am considered an employee who adds value by director, VP-level, and C-level decision makers. I simply couldn't ask for more than what I gained from the Behrend MBA program, and I can't say enough about the ongoing support I still receive from my former professors when I reach out for advice or an opinion five years after graduating from the program."
 
Mike Grisnik '09
Managed Print Solutions Consultant, Multiscope Document Solutions
---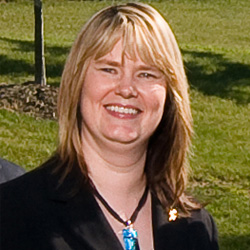 "I would definitely recommend the MBA program at Penn State Behrend because it's a good value for anyone who wants to succeed in management and organizational leadership. My MBA literally paid for itself within a few years, as I was able to land the higher paying job I wanted.
"Behrend's professors push you to learn the concepts for life, not for a test. It was a hard road because the expectations are high, but the rewards at the end are higher. My MBA has enabled me to progress in my career and be the type of employee who pushes an organization to greater heights."
Angela Hadzega
CFO, The Achievement Center
---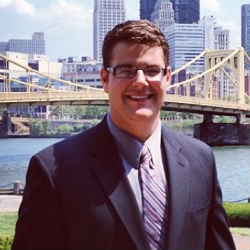 "As an undergraduate and or working professional, you constantly hear how getting your MBA can help you advance faster and get better jobs. In my experience, this information is entirely true. Earning my MBA from the Black School of business provided me with numerous benefits and opportunities during my first year in the workplace.
"After graduation, I got a six-month intern contract with Matthews International. I was repeatedly told that I was given the opportunity to lead projects as an intern because I had my MBA. When the contract expired, I was hired as a financial analyst, and three months after that I was promoted to plant controller. This is a job that typically goes to someone more experienced than me, but I was told that I was promoted because of my MBA.
"My promotions didn't happen just because I have a graduate degree. Showcasing the skills that I acquired from my MBA classes and the knowledge I learned in the program were what gave me an edge over the competition and ultimately landed me a very good job."
Dan Henry '12
Plant Controller, Richmond Metal & Cremation
Matthews International Corporation
---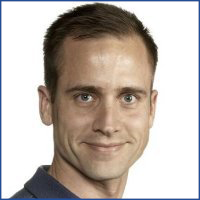 "Dr. Brown,
"I thought I would drop you a note to say hi, as a situation this week reminded me of you and your managerial accounting MBA class.
"I am at GE's Advanced Managers Course, a week-long resident training in Crotonville, New York. We are spending two of the days doing a business simulation through six financial reporting periods, and the primary tool we're using is an analytical, Excel-based financial accounting model that bears a frighteningly similar resemblance to the one we used in your class!
"Fortunately, because of what I learned in your course I am able to coach the non-MBA folks through it, helping my team to identify trends and clues and efficiently use the model to simulate the different levers and trade-offs that drive sound decision-making. So I wanted to thank you for "making us think" in your class, because if GE is teaching this methodology to its managers, it validates that what you taught us is an important practice for analyzing and making decisions in a dynamic business environment.
"Cheers,"
Bill Gross '12
Engineering Manager, GE Transportation
---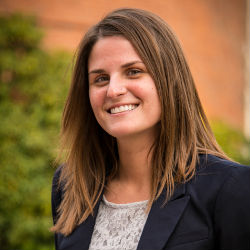 "The flexibility of Penn State Behrend's master's programs allowed me to concentrate my MBA in project management. Using my elective credits, I concurrently earned a Project Management Certificate without any additional coursework!
"In taking online MPM courses for my certificate, I got unique perspectives on managing projects from the other project managers in the classes. I was able to utilize the principles and techniques that I was learning in my coursework immediately at my job, bring topics from course discussions into my workplace, and expand my professional network."
Lauren Schau '12
Project Manager, Erie Insurance
---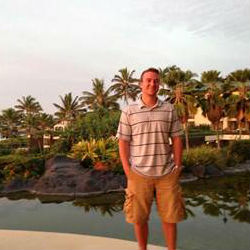 "The hybrid format of Penn State's Pittsburgh MBA is ideal for me because between working and commuting, at least 50 hours of my week are tied up. Plus, I travel a lot for work. It would be difficult for me to get to a classroom multiple times per week.
"The hybrid format gives me the opportunity to learn on my own time, but since we also meet at the RLA in Cranberry throughout the semester, the program is more personal than doing an MBA exclusively online. I get to connect face-to-face with my professors and my classmates."
Joshua Diez
Contract Coordinator, Crown Castle International
Student, Penn State MBA program in Pittsburgh