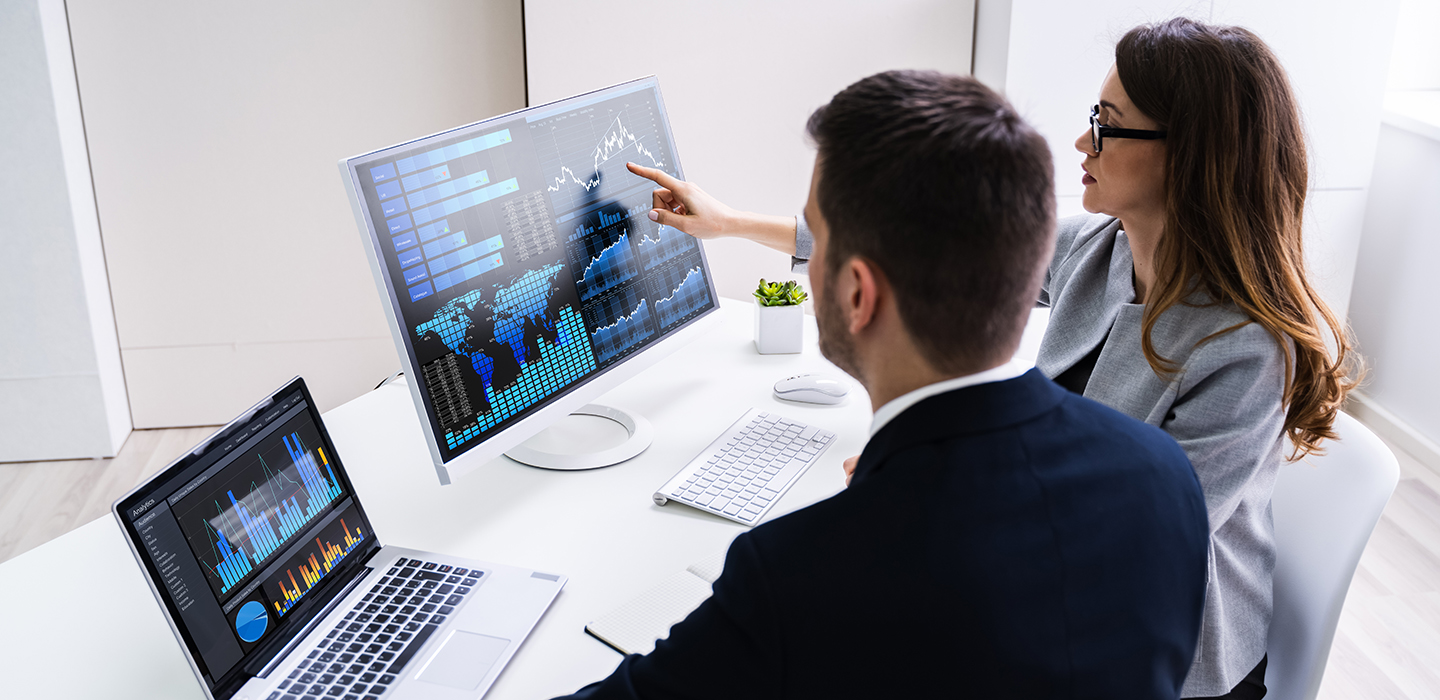 Looking to make yourself more valuable in the workplace? The graduate certificate in Financial Analysis from Penn State Behrend could give you the competitive edge you need to advance your career.
In this 12-credit program, you'll study foundational business topics like financial theory and risk management, hone your skills in analysis and critical thinking, and apply your lessons through hands-on coursework and real-world case studies.
The program can act as a stand-alone to strengthen your business acumen or can be applied toward your MBA studies at Behrend, should you be accepted into that program. Plus, the certificate program is flexible and convenient, with some courses offered online and opportunities for part-time study—making it easy to fit into your busy life.
Courses
Four courses are required for the certificate program: Corporate Finance (BADM 532, hybrid), Portfolio Management (BADM 834, online), Investment and Portfolio Analysis (FIN 420, online), and Financial Statement Analysis (ACCTG 426 or 881, online or hybrid). See the course schedule for offerings in upcoming semesters. For details on courses, see the Graduate Bulletin. Approval from Dr. Al Warner is required if you would like to apply these credits to the MBA program.
Tuition and Costs
For up-to-date tuition costs, please see Penn State's Tuition Calculator tool and Tuition Schedules.
If you are enrolled in a certificate program, you are considered non-degree and therefore are not eligible for federal graduate loans. If you are also enrolled in a degree program, you are eligible for federal graduate loans—as long as you are taking at least five graduate-level (400-level courses or higher) credits per semester. Private loans might be an option if you are looking to pursue the certificate program alone.
How to Apply
You can plan to start the Financial Analysis certificate in either the fall or spring semester. To apply to the certificate program, see the Graduate School application. If you are pursuing the certificate as part of the MBA degree, you will have to apply for and be admitted to the certificate program separately from the degree program, using the Graduate Certificate Application.
Program Prerequisites
To apply for the Financial Analysis certificate program, you must have a bachelor's degree from a regionally accredited institution.
To enroll in the program, you must demonstrate competence in finance, either by attaining a B or better in Corporation Finance (FIN 301) or equivalent, or by completing an online training module.
Contact
Ready to learn more about the graduate certificate in Financial Analysis? For application information, contact the Office of Graduate Admissions at [email protected] or 814-898-7255. For program or course information, contact Dr. Al Warner at [email protected] or 814-898-6509.