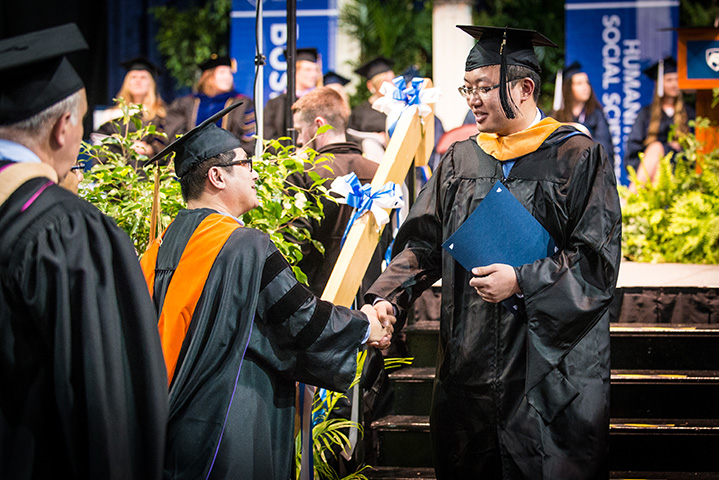 Graduate Admissions Events
The Schools of Business, Engineering, and Humanities and Social Sciences, together with the Office of Graduate Admissions, host several events for prospective students throughout the year. If you intend to begin an advanced degree within the next year, now is the time to research our programs and plan out the steps in the application process.
If you have questions about a graduate program or would like more information, fill out an information request form and the Office of Graduate Admissions will follow up with you.
Please note: Due to COVID-19, application deadlines have been extended for all programs. Refer to the program's How to Apply page, if needed. Given the uncertainty of COVID-19, your admission can be deferred for three semesters without having to resubmit any application documents. If you would like to discuss this further, contact the Graduate Admissions office at [email protected].
Advanced degrees offered by the faculty at Penn State Behrend