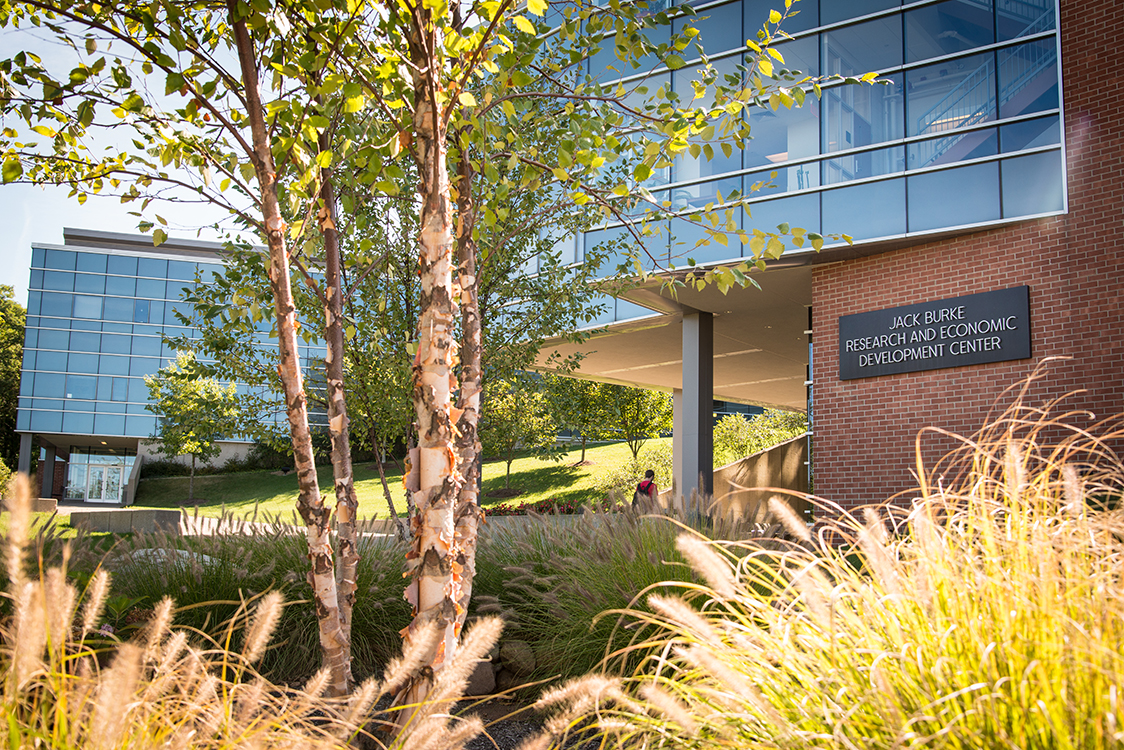 The College
With more than 5,000 undergraduate and graduate students enrolled in
residential and online programs, 45-plus academic programs, and an 854-acre campus, Penn State Behrend is among the largest campuses in the Penn State system.
Penn State Behrend is among the top public colleges and universities in Pennsylvania for student-to-faculty ratio, SAT scores, first-year student retention rate, and graduation rate, based on U.S. News & World Report data.
We're part of the University ranked #1 in a Wall Street Journal survey of business recruiters for producing graduates prepared to succeed.
U.S. News & World Report and The Princeton Review regularly list that our MBA program is among the best graduate programs in the country.
According to the latest senior survey, 95 percent of our graduating seniors would recommend us to friends who are considering college.
Among those Penn State Behrend students who go on to graduate with Penn State degrees, nearly three-quarters complete their degrees here at the college.
The campus was originally the Glenhill Farm estate of Ernst Behrend, co-founder of Erie's Hammermill Paper Company, later acquired by International Paper, and his wife Mary Brownell Behrend. In 1948, Mary Behrend donated the Glenhill property to the University in memory of her late husband, and the college opened that same year with just 146 students. Read more about the college's history.
Academics
Penn State Behrend offers more than forty degrees at the bachelor's, master's, and associate degree levels as well as a range of minors and certificates in addition to continuing education and training programs for youth, business, and industry, and area residents.
The student-to-faculty ratio is 15:1, and the average class size is 26.
Academic areas of study are organized within four schools: the Black School of Business, School of Engineering, School of Humanities and Social Sciences, and School of Science.
Athletics
The Behrend Lions have twenty-four NCAA Division III varsity athletic teams: men's and women's basketball, cross country, golf, soccer, swimming and diving, tennis, indoor track and field, outdoor track and field, volleyball, and water polo, as well as men's baseball and wrestling and women's softball and bowling.
The college is a charter member of the Allegheny Mountain Collegiate Conference (AMCC) and the Eastern Collegiate Athletic Conference (ECMC). The Behrend Lions have captured the AMCC Presidents' Cup, given annually to the member school with the strongest overall program, sixteen of the seventeen times it has been awarded.
Five intercollegiate club sports—cheerleading, men's lacrosse, women's lacrosse, rugby, ice hockey—and more than twenty intramural sports are also offered.
Campus
The 854-acre campus features more than 50 buildings, from the original Glenhill Farmhouse to the 160,000-square-foot Jack Burke Research and Economic Development Center.
Beautiful walking and hiking paths make their way through Wintergreen Gorge, located on the western edge of campus. Recognized as an arboretum through its membership in the American Public Gardens Association, the Penn State Behrend campus is home to more than 200 species of native and exotic trees.
The college is located just minutes from the heart of Erie and the shores of Lake Erie, and is within about 100 miles of Pittsburgh, Cleveland, and Buffalo.
Faculty and Staff
Penn State Behrend has more than 800 employees, including more than 325 faculty members.
The college is led by Dr. Ralph Ford, named chancellor in January 2016. He had served as interim chancellor since July 2015.
Alumni
Penn State Behrend has nearly 35,000 alumni. Graduates are involved in the Penn State Behrend Alumni Society and the Lake Erie Chapter of the Penn State Alumni Association, both of which develop programs to encourage campus involvement, community outreach, and social interaction.
Student and Residence Life
There are more than 140 clubs and organizations on campus, including those of an academic, fraternity and sorority, service-oriented, recreational, arts, and multicultural nature.
More than 1,900 students live on campus in three traditional-style residence halls, six suite-style halls, and nine apartment buildings, including housing specifically for honors students.
All of the college's residential buildings are named for commanders or ships that took part in the Battle of Lake Erie during the War of 1812.
Research and Outreach
Research is a critical area of focus for the college's faculty, staff, and students. Annually, the college funds nearly $350,000 in undergraduate research opportunities and faculty participate in $6.1 million of sponsored research. The college also oversees the operation of more than two dozen outreach centers, programs, and initiatives for business and industry, area school students, and the community.
The college is also home to Knowledge Park, a 100-acre research and development complex on the eastern edge of campus that gives companies housed there access to the college's strengths in applied research and technology transfer, while providing internship and employment opportunities for students and graduates.
For more information on Penn State, check out the University's Data Digest, a modern approach to the Factbook managed and hosted by the Penn State Office of Planning, Assessment, and Institutional Research (OPAIR).