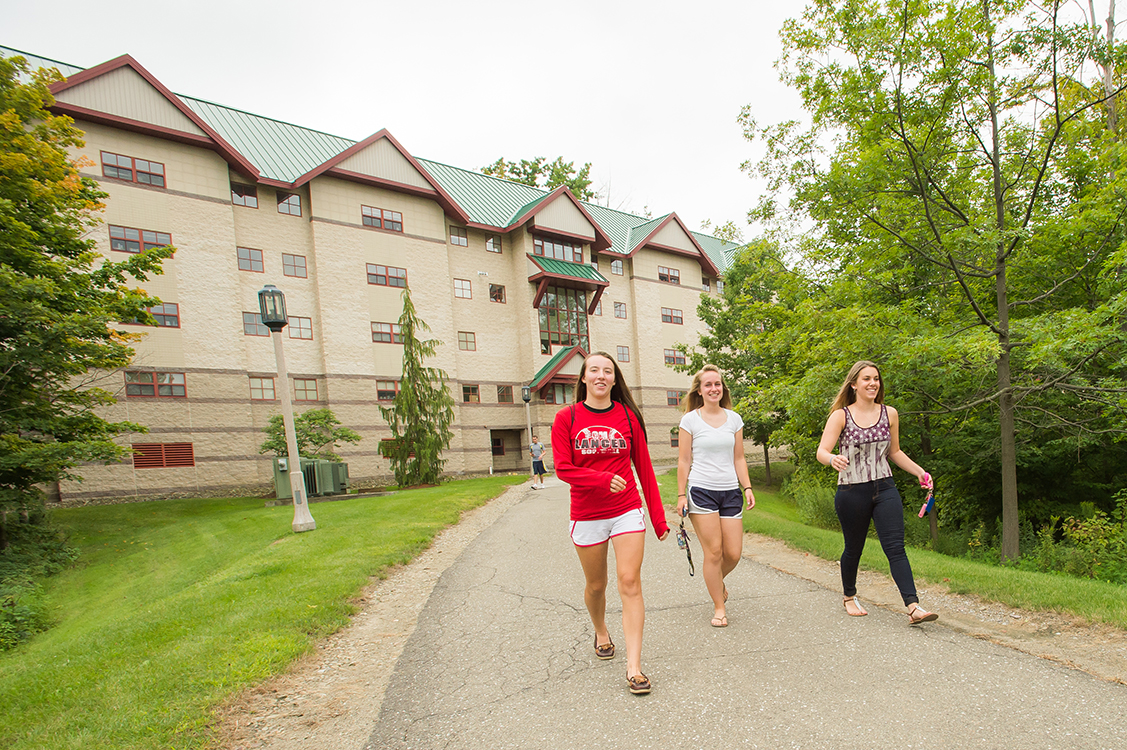 Consider the Behrend Advantages
As you're thinking about where to spend your next two years at Penn State, consider all that Behrend has to offer.
Affordability
Behrend offers affordable tuition for upper-level students. Use Penn State's Tuition Calculator to compare costs. Plus, Behrend offers nearly $3 million in undergraduate financial aid, thanks to more than 300 endowed scholarships and other financial aid sources. 
Housing Options
Housing is both affordable and plentiful for Behrend's upper-division students, with apartment options available both on campus and just off campus. Change-of-campus students who wish to apply for on-campus housing at Penn State Behrend must do so through the eLiving Housing Contract System. Students planning to live off-campus can review housing opportunities made available through the Division of Student Life at Behrend.
Academic Majors
You can choose from nearly 40 undergraduate majors. Don't see your major listed? Your adviser may be able to help you put together a blend of majors, minors, certificates, and experiences to reach the same career outcome.
Personalized attention
Behrend's small class sizes, especially in the upper division, mean you'll have close interactions with your professors. At Behrend, you'll also take part in undergraduate research, experience our Open Lab learning, and connect with hundreds of potential employers at our Career Fairs.
Active Campus Life
With 140 clubs and organizations and twenty-four NCAA sports, plus club sports and intramurals, there is no shortage of activities (or leadership opportunities) at Behrend.
Ready to Learn More?
If you're interested in spending your upper-level years at Behrend, our academic advisers, staff, and faculty will work with you to ensure your transition is a smooth one.
Students requesting an early change of campus to Behrend must obtain the approval of their current campus, as well as have the approval of the Penn State Behrend Registrar's Office, in order to process the change.
Students generally declare their academic major near the end of their second year of enrollment. If the student applies for a major that is not completed at their current campus, it is the student's responsibility to also request a Change of Campus.
Once students' change of campuses to Behrend are approved, students will be assigned advisers. Pre-major students with academic goals and major students are assigned advisers in Behrend's academic schools. Students also can seek advising assistance in Behrend's Exploratory and Pre-Major Advising office.
Students with questions concerning a change of campus to Behrend should contact Jane Brady, the Behrend college registrar.