Matthew T. Bresee '00 and ten other Penn Staters received the Penn State Alumni Association's Alumni Achievement Award. Bresee is president of the Erie BayHawks, the NBA Development League team affiliated with the New York Knicks, and oversees daily team and business operations and sets strategy within the Erie BayHawks organization.
Eleven young Penn State alumni were honored for outstanding professional accomplishment and presented with the Penn State Alumni Association's Alumni Achievement Award at a dinner ceremony March 30 at The Nittany Lion Inn on the University Park campus. This year's honorees work for nationally recognized organizations such as the Ad Council, the General Electric Company, J.P. Morgan and the U.S. Department of State. Some started their own companies and one plays for the New Orleans Saints. These bright, young alumni stars received the 2012 Alumni Achievement Award for reaching an extraordinary level of professional accomplishment, by the age of 35 or younger. Academic colleges or campuses nominate alumni who are then selected by a University-wide committee. President Rod Erickson invites them to return to campus for several days to share their expertise with students and the University community. The Alumni Achievement Award began in 2005 and since then has honored 85 outstanding alumni.
This year's Alumni Achievement Award recipients, along with their year of graduation, current title, place of employment and city of residence are:
Heather D. Agnew '03, principal research investigator, Integrated Diagnostics; Los Angeles;
Danielle S. Bassett '04, Sage Junior Research Fellow, University of California, Santa Barbara; Goleta, Calif.;
Matthew T. Bresee '00, president, Erie BayHawks; Erie, Pa.;
Ellyn Fisher '99, vice president of public relations and social media, Ad Council; New York City;
John H. Gilmore Jr. '01, tight end, New Orleans Saints; Tampa, Fla.;
Meghan K. Jasani '99, vice president and product manager, J.P. Morgan Worldwide Securities Services; Boston;
Sean A. Misko '04, special advisor to the Special Representative for Afghanistan and Pakistan, U.S. Department of State; Arlington, Va.;
Ronald D. Ondechek Jr. '99, investment professional, Altira Group LLC; Denver;
Herb Sweeney IV '03, senior associate, Michael Van Valkenburgh Associates; Somerville, Mass.;
Christopher M. Thomas '03, '08g, global recruiting director, General Electric Company; Stamford, Conn.;
Daniel W. Veltri '07, co-founder and chief operating officer, Weebly; San Francisco.
Full biographical information about these honorees and past award recipients are on the Alumni Association's website.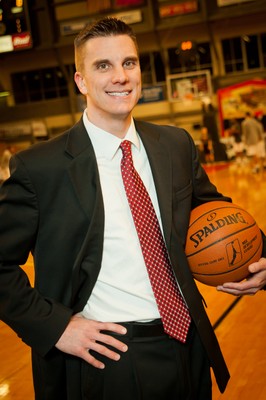 Matthew T. Bresee '00 Behrend is president of the Erie BayHawks, part of the National Basketball Association's Development League. The BayHawks and the New York Knicks entered into a single affiliation partnership in June 2011, giving the Knicks organization control of basketball operations for the BayHawks, similar to minor league partnerships in other sports.
As BayHawks' president, Bresee oversees the team's daily team and business operations, as well as sets strategy in all areas within the Erie BayHawks organization. Under Bresee's leadership, the average attendance at BayHawks games rose 12 percent to 3,367 fans last season (fourth highest in the league), total attendance grew by 30 percent since the team's inaugural season, and the BayHawks secured the NBA Development League's first-ever jersey partnership with the Lake Erie College of Osteopathic Medicine. Bresee was promoted to BayHawks' president in 2009 after working as vice president of business operations during the team's highly successful inaugural season.
Prior to joining the BayHawks, Bresee's sports management experience included eight years with the Erie SeaWolves minor league baseball team—two of those years as assistant general manager.
Bresee is active in the Erie community, serving on the VisitErie Board of Directors and the March of Dimes of Erie County Fundraising Committee. He is also a member of the United Way Young Leaders Club.
Bresee graduated from Penn State Erie, The Behrend College, in 2000 with a degree in communication and media studies. As an alumnus, he works closely with the communication program and volunteers with the FastStart Behrend mentoring program for underrepresented students.
Bresee and his wife, Sue '00, live in Erie, Pa., with their daughter, Lindsey, and son, Logan.