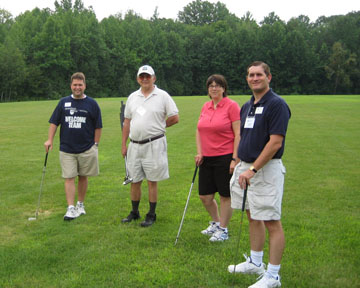 If you live in Northwest Pennsylvania (or surrounding areas) and have Penn State Spirit, come meet the Lake Erie Chapter of the Penn State Alumni Association. All graduates, former students, family, and friends of Penn State are welcome to join and become involved with a wide range of social, cultural, service, and athletic events. New members and new ideas are always welcome.
Chapter activities Include:
Annual Steak Fry with prominent (usually Penn State) speakers
Annual Golf Scramble and Steak Dinner
Football TV Watching Parties at Hooch & Blotto's Sports Bar & Grill (8071 Peach Street)
Chapter night at a SeaWolves baseball game, Otter's hockey match, and Bayhawks basketball game
Reserved seats at selected Behrend Speakers Series Programs
Meetings are held the first Tuesday of every month at 7:00 p.m. For more information, contact Scott Nick, president, by email at [email protected].
For more information or to virtually connect with some of the members, visit the Chapter website, Facebook, and Twitter.