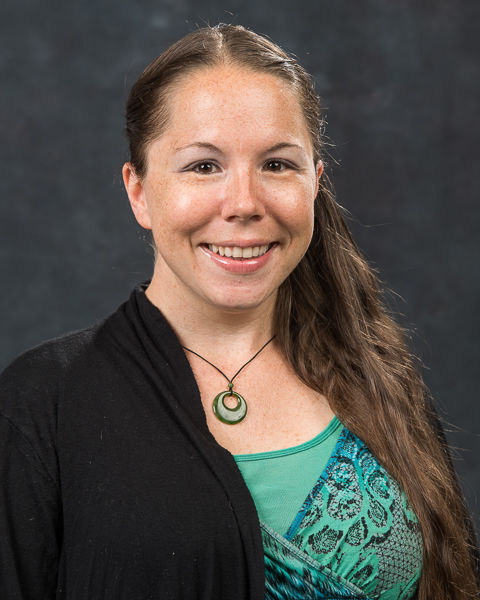 Associate Professor of Early Childhood Education, Elementary and Early Childhood Education

Mailing Address:
PENN STATE BEHREND
170 KOCHEL CENTER
ERIE, PA 16563
Biography

Dr. Ashley Lauren Sullivan is an Associate Professor of Early Childhood Education (PreK-4) at Penn State Behrend. Her research focuses on social justice and equity in early childhood education, LGBTQ children and families, poverty studies, and literacy development in toddlerhood. Prior to her position at Behrend, Dr. Sullivan worked as a kindergarten teacher, curriculum writer, and professional development facilitator for Hartford Public Schools in Connecticut.

---

Education

Ph.D., Curriculum & Instruction: Early Childhood Education, Arizona State University- Tempe, AZ; Dissertation: Hiding in the Open: Navigating Education at the Gender Poles: A Study of Transgender Children in Early Childhood.
Master of Social Work, Arizona State University West, Glendale, AZ
Bachelor of Social Work, Arizona State University West, Glendale, AZ

---

Teaching

Recent Courses Taught

The Young Child's Play as Educative Processes, ECE 479
Instruction in Early Childhood Education Derived from Developmental Theories, ECE 451
Parental Involvement in Home, Center, and Classroom Instruction, ECE 453

Courses Taught through Other Institutions

Early Learning Development, EED 270
Nutrition, Health and Safety for Young Children, ECD 220
Foundations of Early Childhood Education, ECD 400
Quality Practices in Collaborative Classrooms, SPE 416
Understanding the Culturally Diverse Child, MCE 446
Research Interests

Social justice and equity in early childhood education, LGBTQ children and families, transgender children in early childhood education, poverty studies, and kindergarten "readiness."
Publications

BOOK REVIEW

Sullivan, A. (2017, November). [Review of the book Book Review- Cohen, L. E. & S. Waite-Stupiansky, Eds. (2017). Theories of early childhood education: Developmental, behaviorist, and critical. New York, NY: Routledge., edited by Karen Lindeman and Lynn Hartle]. Play, Policy, and Practice Connections- Play, Policy, & Practice Interest Forum of the National Association for the Education of Young Children.

BOOK, CHAPTER IN SCHOLARLY BOOK-NEW

Sullivan, A. (Co-Author) (2016). Kindergartners Studying Trans* Issues through I am Jazz. In sj Miller (Ed.), Teaching, Affirming, and Recognizing Trans and Gender Creative Youth: A Queer Literacy Framework USA: Routledge "Critical Studies in Gender and Sexuality in Education Series".

JOURNAL ARTICLE, ACADEMIC JOURNAL

Sullivan, A. (Co-Author, 50%), & Urraro, L. L. (2017). Missing Persons' Report! Where are the Transgender Characters in Children's Picture Books? Bank Street Occasional Paper Series.

Sullivan, A. (2014). Seeking Solace in the Music Room: Normalized Physical Spaces in the Early Childhood Environment and the Resulting Impact on Transgender Children. Gender, Education, Music, and Society, 7(2), 12-24.

Sullivan, A., & Lietz, C. (2008). Benefits and Risks for Public Housing Adolescents Experiencing Hope VI Revitalization: A Qualitative Study. The Journal of Poverty, 12(2), 133-154.
Education

Ph D, Curriculum & Instruction, Arizona State University

MS, Social Work, Arizona State University

BS, Social Work, Arizona State University

AAS, Social Work, Paradise Valley Community College