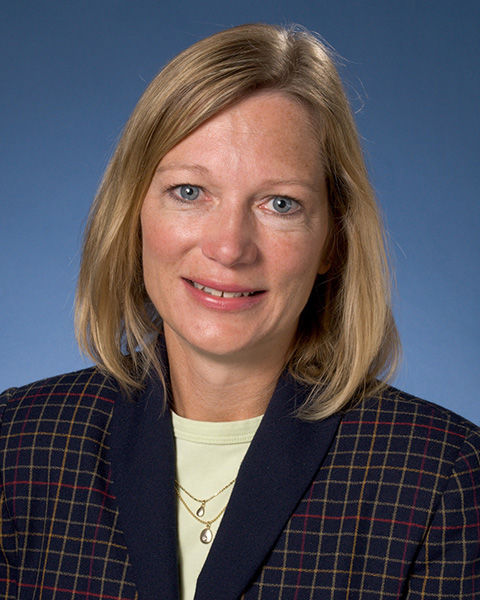 Discipline Lead, Interdisciplinary Business with Engineering Studies
Associate Teaching Professor of Management, Business & Management, IBE, and Project and Supply Chain Management programs
Committee Chair, Learning Innovations

Mailing Address:
PENN STATE BEHREND
281 BURKE CENTER
ERIE PA 16563
Biography

M.B.A., The Pennsylvania State University (1993); Research and teaching interests include project management, statistics for business decisions, and operations management. Carol has previous industry experience in paper manufacturing and R&D.

---

Teaching

Teaching Philosophy

I believe students learn and retain concepts better in an interactive, hands-on environment. Regardless of the subject matter, the emphasis for learning is on improving decision-making skills to prepare students for their careers. This is partly accomplished through small and large group discussions of current, real-life examples using both technical and behavioral skills. At other times, I use hands-on activities using familiar materials (such as M&M's) to aid learning. I tend to treat my class like an informal business to foster open communication, mutual respect, and responsibility. Getting to know my students is important, so that I can encourage and help them develop their own unique potential to positively impact the business community.

Courses Taught

MGMT 409: Project Management for Engineers
MGMT 410: Project Management
SCM 200 (formerly MS&IS 200): Introduction to Statistics for Business Decisions
SCM 301 (formerly SCM 310 and MGMT 310): Operations Management

---

Service

Participation in Seminars and Workshops

Operations Management. Presenter, First-year Seminar. Black School of Business, Penn State Erie, Erie PA, Fall 2010.
Innovative Education. Session chair, Midwest Decision Sciences Institute, annual meeting, Erie PA, April 2008.
Penn State College Teaching Seminar Series. Center for Teaching and Educational Technologies, Penn State Erie, Erie PA:

Presenter:

How Do I Know They Are Learning? Using Classroom Assessment
Techniques to Enhance Teaching. October 2006.

Membership in Professional Societies

Decision Sciences Institute, 2009.

Service to Public and Private Organizations

Coordinated donation of Cancer-fest basket to raise student awareness.
Member, Nonprofit Community Development Committee, DNE Inc., North East PA, 2010.
Participant, Brig Niagara tour/meeting to discuss competitiveness and a business plan, Erie PA, February 2009.
Research Interests

Pedagogical activities to increase student learning and retention
Education

MBA, Business Administration, The Pennsylvania State University

BS, Concurrent Major: Paper Science and Engineering; German, The University of Wisconsin-Stevens Points