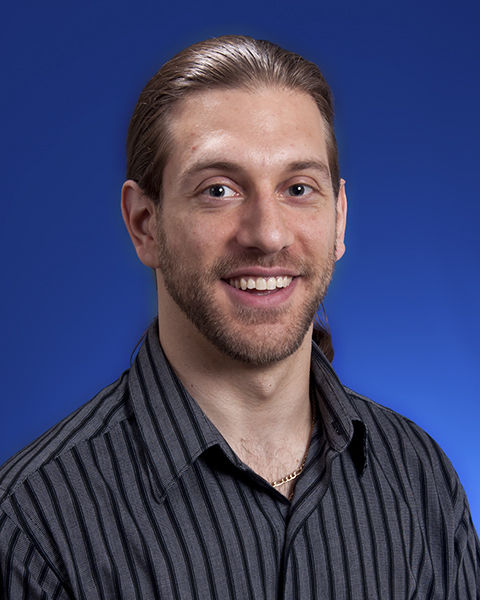 Associate Professor, Mathematics

Mailing Address:
PENN STATE BEHREND
1 PRISCHAK BUILDING
ERIE PA 16563
Biography

Previous Experience

Adjunct Professorship in Mathematics, Seminole State College in Sanford & Oviedo, FL, summers 2005, 2006, 2007, 2008 and 2009
NSF GO GK-12 Graduate Research Fellowship for academic years 2007-2008 and 2008-2009
Graduate Teaching Assistantship and full tuition waiver, University of Central Florida, 2004-2007
Adjunct Instructorship in Mathematics, ITT Tech - Lake Mary Campus, FL, summer 2007
Adjunct Professorship in Mathematics, University of Central Florida, summer 2006
Faculty Center for Teaching and Learning (FCTL) Graduate Teaching Certificate Program with stipend, summer 2006
Instructor of Record, University of Central Florida, summer 2005

Positions Held

Honors Adviser for Mathematics
Permanent Faculty Correspondent, Behrend Pi Mu Epsilon Alpha Beta Chapter

---

Teaching Specialties

The Calculus Sequence
Differential & Partial Differential Equations
Linear Algebra
Discrete Mathematics
Number Theory
Real and Complex Analysis
Pure & Applied Analysis

---

Research

Research Interests

Classical and Quantum Hypergeometric Orthogonal Polynomials in One Variable
Differential Equations, Functional Equations and Partial Differential Equations
Difference Equations
Mathematical Biology
Numerical Analysis

Funded Projects and Grants

Proposal "Undergraduate STEM Majors in K-12 Education" accepted for the funded Penn State Grant Development Program. $1,000. Spring 2013.
Funding for Undergraduate Research and Summer Collaboration. Penn State Behrend Research Incentive Grant Program for Early Career Faculty. $2,500. 2009-2010.
Research Interests

Mathematical Analysis: - Classical and Quantum Hypergeometric Orthogonal Polynomials - Ordinary and Partial Differential Equations - Numerical Analysis - Mathematical Biology
Publications

A New Way to Solve the Dq Appell Equation, Applied Math E-Notes - 2018
Collaborator: Boon Ong, Co-Author

An Elementary Approach to Characterizing the Sheffer Type-0 Orthogonal Polynomial Sequences, Involve: A Journal of Mathematics - 2015
Collaborator: Tanya Riston, Secondary Author

An Existence Theorem for a Nonlocal Global Pandemic Model for Insect-Borne Diseases, International Journal of Differential Equations - July 24, 2014
Collaborator: John Cannon, Co-Author

A Characterization of an Askey-Wilson Difference Equation, Journal of Difference Equations and Applications - June, 2014
Collaborator: Boon Ong, Co-Author

Two Differential Equations for the Linear Generating Function of the Charlier Polynomials, Applied Math E-Notes - October 15, 2013
Collaborator: Elliot Blackstone, Secondary Author

Nonlocal Modeling of Insect Borne Diseases - March, 2013
Collaborator: John Cannon, Secondary Author

On the Higher-Order Sheffer Orthogonal , Springer Briefs in Mathematics - January, 2013


An Epidemiology Model Suggested by Yellow Fever - 2012
Collaborator: John Cannon, Co-Author

Aircraft Carriers - 2011


Atomic Bomb - 2011


Pregnancy - 2011


On a Numerical Method for a Homogeneous - Nonlocal - Nonlinear - Elliptic Boundary Value Problem, Journal of Nonlinear Analysis: Theory Methods and Applications - 2011
Collaborator: J. Cannon

The Sheffer B-Type 1 Orthogonal Polynomial Sequences, Proquest LLC - 2009


A Numerical Method for a Nonlocal Elliptic Boundry Value Problem - 2008
Collaborator: J. Cannon

On the Analysis of a Nonlocal, Elliptic B.V.P. and its Extensions - January, 2008
Collaborator: John Cannon
Education

Ph D, Mathematics, The University of Central Florida

MS, Mathematics, The University of Central Florida

BS, Mathematics, Indiana University of Pennsylvania