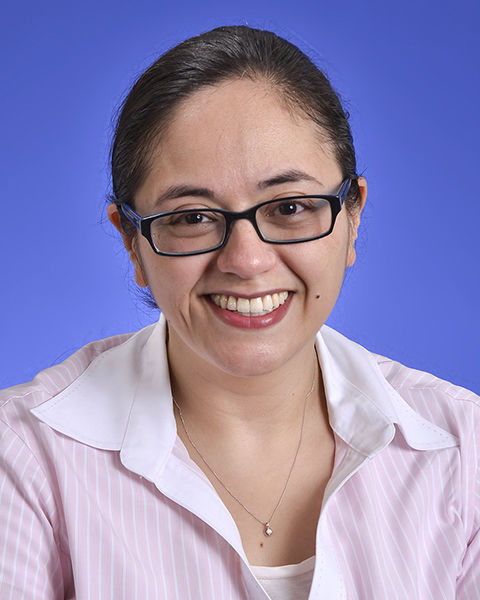 Assistant Professor, Environmental Science

Mailing Address:
PENN STATE BEHREND
1 PRISCHAK BUILDING
ERIE PA 16563
Biography

Previous Experience

Review Panelist, Department of Energy (DOE) Energy Efficiency and Renewable Energy program, Golden, CO, 2014
Associate Program Director, National Science Foundation Division of Earth Sciences, Arlington, VA, 2011, 2012, 2013, 2014
Associate Project Director, Virginia Tech Center for Sustainable Nanotechnology, Blacksburg, VA, 2010, 2011
Postdoctoral Research Scientist, (NSF Postdoctoral Fellow 2006-2009), Virginia Tech, Blacksburg, VA, 2006, 2007, 2008, 2009, 2010
Visiting Research Scientist, (NSF East Asian Pacific Sumer Institute program participant), Yonsei University, Seoul, South Korea, 2006
Graduate Student Research Assistant, University of California, Berkeley, CA, 2000, 2001, 2002, 2003, 2004, 2005, 2006
Graduate Student Research Assistant, University of California, Berkeley, CA, 1999
Research Intern, University of California, Berkeley, CA, 1999
Intern, Mannheim Program for Bilingual Careers, Mannheim, Germany, 1998, 1999
Argonne National Laboratory Research Intern, Argonne, IL, 1998, 1999
Intern, NSF undergraduate program, Field Museum of Natural History, Chicago, IL, 1999

---

Honors and Awards

US National Academics Young Observers for International Union of Pure and Applied Chemistry (IUPAC), 2013 - represented US at IUPAC General Assembly, Istanbul, Turkey.
National Science Foundation Minority Postdoctoral Fellowship, 2006.
Nation Science Foundation East Asian Pacific Summer Institute Fellowship, 2006.
National Science Foundation Minority Graduate Fellowship, 1998.
Phi Beta Kappa Society of Chicago, 1998.
University of Chicago Richter Grant, 1997.
University of Chicago Dean's List, 1994-1998.

---

Teaching

Teaching Goals

My overall aim in my courses is enabling students to take the concepts they learn beyond problem sets in the classroom. I want them to be able to see how couse material connects to multiple aspects of their lives and future careers. I want to enable them to apply concepts from my classes to problem solving in any applicable context. I see my position as one of helping to provide skills that can be useful for them for the rest of their lives.

Teaching Specialties and Interests

Environmental: Environment (geo)chemistry and analysis, Biogeochemistry and Geomicrobiology, General geochemistry, and Nanomaterials in the Environment.
Chemistry: Materials Chemistry, General Chemistry, Physical Chemistry, and Introductory Organic Chemistry.
Special topics: Science communication, Sustainable Chemistry, Introduction to Nanosciences, and Nanotechnology.

---

Service

Adviser and reviewer for NSF East Asian Pacific Summer Institutes (EAPSI) South Korea program, 2011, 2012, 2013.
Virginia Tech International Friendship Program host, 2009 (teach international students about American culture, assist with daily life).
Co-chair for American Geophysical Union meeting, Environmental Nanomaterials, 2007.
UC Berkeley Mental Health Advisory Committee, 2005-2006, (advised university health workers and professors about student mental health).
Publications

Palladium release from catalytic converter materials induced by road de-icer components chloride and ferrocyanide, Chemosphere - 2019

Enhanced release of palladium and platinum from catalytic converter materials exposed to ammonia and chloride bearing solutions , Environmental Science: Processes and Impacts - November 13, 2018

The role of twin boundary and surface energies in periodically-twinned <111> nanowires, Acta Materialia - 2014

Antimicrobial nanotechnology: Its potential for the effective management of microbial drug resistance and implications for research needs in microbial nanotoxicology, Environmental Science: Processes and Impacts - 2013

Low-Temperature Green Synthesis of Multivalent Manganese Oxide Nanowires, ACS Sustainable Chemistry and Engineering - 2013

Nanopores in Hematite (a-Fe2O3) Nanocrystals Observed by Electron Tomography, American Mineralogist - 2013

The National Science Foundation's Investment in Sustainable Chemistry, Engineering, and Materials, ACS Sustainable Chemistry and Engineering - 2013

Naturally Occurring Inorganic Nanoparticles: General Assessment and a Global Budget for One of Earth's Last Unexplored Major Geochemical Co - 2012

Influence of Size, Morphology, Surface Structure, and Aggregation State and Reductive Dissolution of Hematite Nanoparticles with Ascorbic Acid, Geochimica et Cosmochimica Acta - 2012

Self-assembly of magnetic nanoparticles in evaporating solution, Journal of the American Chemical Society - 2011

Bacteria-nanoparticle interactions and their environmental implications, Environmental Chemistry - 2010

Interaction of CdSe/CdS core-shell quantum dots and Pseudomonas aeruginosa, Environmental Chemistry - 2010

Influence of size and aggregation state on the dissolution of an environmentally and industrially relevant nanomineral (PbS), Environmental Science and Technology - 2009

Orientation-specific investigations of CdSe nanorod surfaces by extended X-ray absorption fine structure (EXAFS), Journal of Physical Chemistry C - 2007

Collective behavior in two-dimensional cobalt nanoparticle assemblies observed by magnetic forces microscopy, Nature Materials - 2004
Education

Ph D, Chemistry (Materials Physical), The University of California, Berkeley

BS, Biological Chemistry, The University of Chicago