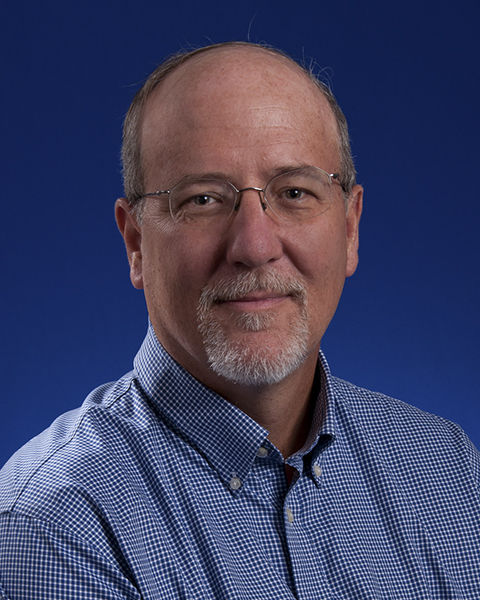 Coordinator, Pre-Health Advising
Associate Professor, Biology

Mailing Address:
PENN STATE BEHREND
1 PRISCHAK BUILDING
ERIE PA 16563
Biography

Hometown: Conneaut Lake, PA

---

Experience

Research Fellow, 1992-1997
University of Michigan, Ann Arbor, MI
Postdoctoral Fellow, 1990-1992
University of Michigan, Ann Arbor, MI
Graduate Teaching Assistant, 1986-1990
Clemson University, Clemson, SC
Consultant, 1986-1990
Milkhaus South Laboratory, Clemson, SC

---

Teaching Specialties

Introductory Biology
Biochemistry
Upper Level Animal Developmental Biology

---

Research

Research Interests

Molecular Mechanisms of Vertebrate Development using the zebrafish (Danio rerio) as a model system. The zebrafish is rapidly becoming the model system of choice for developmental studies for many reasons. Zebrafish are inexpensive and easy to maintain, and their eggs are exceptionally clear throughout early development. These embryos develop rapidly and are experimentally manipulable by a number of cellular, molecular, and genetic techniques. Several labs around the world have undertaken mutagenesis screens designed to identify genes essential in early development and there are now a large number of developmental mutants that are available for study.

Molecular Genetic Analysis of Folate Metabolism: Folic acid derivatives participate in the synthesis and utilization of one-carbon functional groups which are involved in amino acid and nucleotide metabolism. Folic acid has long been linked to neural tube defects (NTDs), although the precise mechanisms of this association have not been determined. In order to better understand the role of this vitamin in neuronal development, we have initiated a molecular genetic analysis of folate metabolism in the zebrafish (Danio rerio).

Axon Pathfinding: The vertebrate embryo sets up an extremely intricate network of neuronal connections during development. Neurons extend long cylindrical processes called axons that are led by a motile sensory structure called the growth cone. Many molecules expressed on the growth cone or its surrounding environment are thought to serve an instructive role, helping guide the growth cone to its proper target. Cloning of these putative axon guidance molecules, analysis of their expression patterns in normal and mutant zebrafish, and misexpression of them during embryogenesis should allow us to determine their precise roles in neuronal development.

Zebrafish Transgenics: Determining the role an individual molecule plays in development often requires the misexpression of that molecule via transgenics and an analysis of any resultant phenotype. To facilitate these transgenic studies, we have cloned regulatory regions of DNA called promoters from several different zebrafish genes that should give us constitutive, inducible, and tissue specific regulation of transgene expression. Characterization and refining of these promoters should provide invaluable tools for zebrafish transgenics.

Heat Shock Proteins: Heat shock proteins are a large family of molecules that are evolutionarily conserved from bacteria to man. Involved in a number of processes involving protein-protein interactions, they have been found to interact with a number of key regulatory molecules in development. We have cloned several of these heat shock protein genes, and are now looking at their patterns of expression during development and the molecular basis for the regulation of that expression.

Funded Projects and Grants

Pathogenesis of Flavobacteria in Zebrafish (Danio rerio). Hunnicutt, D. (principal investigator) and J. Warren (co-principal investigator). Pennsylvania Department of Agriculture. $32,555. 2006-2008.
High-Field NMR and Confocal Microscope to Support Healthcare Education and Research. Knacke, R. (principal investigator), M. Kociolek (co-principal investigator), and J. Warren (co-principal investigator). Orris C. Hirtzel and Beatrice Dewey Hirtzel Memorial Foundation. $317,991. 2004-2005.
Molecular Genetic Analysis of Folate Metabolism in Zebrafish (Danio rerio). Pittsburgh Supercomputing Center Grant of fifty service units. December 1998-July 2005.
Developmental Role of tag-1 in Transgenic Zebrafish. National Institutes of Health, Academic Research Enhancement Award, $102,848. 1999-2003.
Molecular Mechanisms of Axonal Pathfinding in the Embryonic Spinal Cord. Paralyzed Veterans of America, Spinal Cord Research Foundation Grant, $144,657. 1994-1997.
Research Interests

Molecular mechanisms of vertebrate development in the zebrafish, biochemistry of folate metabolism and its related developmental and adult onset disorders
Publications

Mutationsin Retrotransposon AtCOPIA4 Compromises Resistance to Hyaloperonospera Parsitica in Arabidopsis Thaliana., Genetics and Molecular Biology - 2010
Collaborator: Y-H. Wang

BIOL 240W: Form and Function Laboratory Manual - 2007
Collaborators: C. Hopwood; B. McKeon Sr.

A Quantitative Analysis of the Kinetics of Gal4 Activator and Effector Gene Expression in the Zebrafish., Mechanisms of Development - 2002
Collaborators: N. Scheer, Co-Author; I. Riedl, Co-Author; J. Kuwada, Co-Author; J. Campos-Ortega, Co-Author

Developmental Toxicology of Cadmium in Living Embryos of a Stable Transgenic Zebrafish Line., Environmental Health Perspectives. - 2002
Collaborators: S. Blechinger, Co-Author; J. Kuwada, Co-Author; P. Krone, Co-Author

The Heat-Inducible Zebrafish hsp70 Gene is Expressed During Normal Lense Development Under Non-Stress Conditions., Mechanisms of Development - 2002
Collaborators: S. Blechinger, Co-Author; T. Evans, Co-Author; P.T. Tang, Co-Author; J. Kuwada, Co-Author; P. Krone, Co-Author

Topographic Restriction of TAG-1 Expression in the Developing Retinotectal Pathway and Target Dependent Reexpression During Axon Regeneration., Molecular and Cellular Neuroscience. - 2001
Collaborators: D. Lang, Co-Author; C. Klisa, Co-Author; C. Stuermer, Co-Author

Investigating Genes and Development in the Biology Curriculum, Developmental Biology - 2000
Collaborators: M. Campbell; P. Barney Jr.; L. Eckroat; D. McKinstry; J. Patel; K. Wellejus; R. Gill Jr.

Laser Induced Gene Expression in Specific Cells of Transgenic Zebrafish., Mechanisms of Development - 2000
Collaborators: M. Halloran, Co-Author; M. Sato-Maeda, Co-Author; F. Su, Co-Author; Z. Lele, Co-Author; P. Krone, Co-Author; J. Kuwada, Co-Author; W. Shoji, Co-Author

Molecular Genetic Analysis of Folate Metabolism in the Zebrafish (Danio rerio), Developmental Biology - 1999
Collaborators: M. Campbell; K. Wellejus; E. Fink; J. Patel

Molecular Cloning and Developmental Expression of a Zebrafish Axonal Glycoprotein Similar to tag-1., Mechanisms of Development - 1999
Collaborators: A. Chandrasekhar, Co-Author; J. Kanki, Co-Author; R. Rangarijan, Co-Author; A. Furley, Co-Author; J. Kuwada, Co-Author

Molecular Cloning, Expression and Activity of Zebrafish Semaphorin Z1, Brain Research Bulletin. - 1999
Collaborators: C. Yee, Co-Author; A. Chandrasekhar, Co-Author; M. Halloran, Co-Author; W. Shoji, Co-Author; J. Kuwada, Co-Author

Role of Sonic Hedgehog in Branchiomotor Neuron Induction in Zebrafish., Mechanisms of Development - May, 1998
Collaborators: A. Chandrasekhar, Co-Author; K. Takahashi, Co-Author; H. Schauerte, Co-Author; F. van Eeden, Co-Author; P. Haffter, Co-Author; J. Kuwada, Co-Author

Development of Branchiomotor Neurons in Zebrafish, Mechanisms of Development - July, 1997
Collaborators: A. Chandrasekhar, Co-Author; D. Moens, Co-Author; C. Kimmel, Co-Author; J. Kuwada

Molecular Cloning and Expression Analysis of a Zebrafish Netrin, Society for Neuroscience Abstracts - 1995
Collaborators: J. Lauderdale; N. Davis; J. Kuwada

Molecular Cloning and Expression Analysis of Zebrafish tag-1, Society for Neuroscience Abstracts - 1995
Collaborators: J. Kanski; R. Rangaran; A. Furley; J. Kuwada

Detecting Prion Protein Gene Mutations by Denaturing Gradient Gel Electrophoresis, Human Mutation - 1994
Collaborators: J. Fink; M. Peacock; S. Prusiner

Novel Amyloid Precursor Protein Gene Mutation (codon 665Asp) in a Patient with Late-Onset Alzheimer's Disease, Annals of Neurology - 1994
Collaborators: M. Peacock; D. Murman; A.A. Sima; A. Roses; J. Fink

An Mspl Polymorphism in the Human Serotonin (5HT2) Receptor Gene (HTR2): Detection by DGGE and RFLP Analysis, Human Molecular Genetics - 1993
Collaborators: M. Peacock; L. Rodriguez; J. Fink

Novel Polymorphism in the A4-Region of the Amyloid Precursor Protein Gene in a Patient Without Alzheimer's Disease, Neurology - 1993
Collaborators: M. Peacock; A. Roses; J. Fink

Denaturing Gradient Gel Electrophoresis (DGGE) Analysis of Candidate Genes for Schizophrenia, Journal of Cellular Biochemistry - 1992
Collaborators: M. Peacock; J. Fink

An Rsal Polymorphism in the Human Serotonin (5HT1A) Receptor Gene (HTR1): Detection by DGGE and RFLP Analysis, Human Molecular Genetics - 1992
Collaborators: M. Peacock; J. Fink

Allele-Specific Sequencing Confirms Novel Prion Gene Polymorphism in Creutzfeldt-Jakob Disease, Neurology - 1991
Collaborators: J. Fink; I. Drury; D. Murman; M. Peacock

Modulation of Tyrosinase mRNA Levels in B16 Melanoma Cell Culture by Imidazole, Testosterone, and Triiodothyronine, American Society for Microbiology - 1989
Collaborators: E. Kline; T. Smith

Tetinoic Acid Blockade of Imidazole-Induced Tyrosinase Expression in B16 Melanoma Cultures: Similar Effects of the Active Retinoid and Triiodothyronine, Biochemical and Biophysical Research Communications - 1989
Collaborators: T. Smith; E. Kline

Effect of Testosterone on Imidazole-Induced Tyrosinase Expression in B16 Melanoma Cell Culture, Cancer Research - 1988
Collaborators: E. Kline; K. Carland; T. Smith
Education

Ph D, Molecular Biology, Clemson University

BS, Biology, Allegheny College