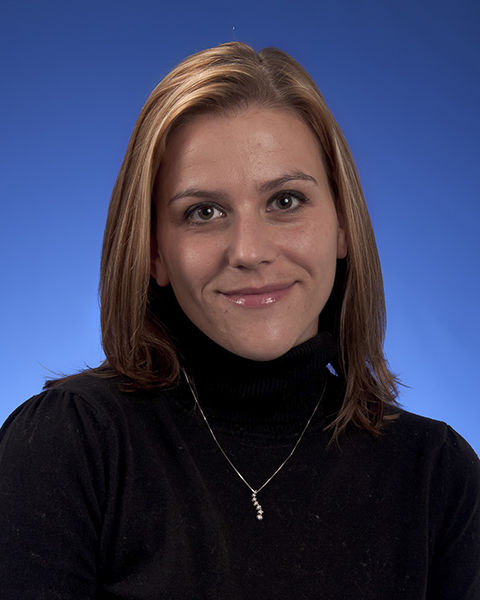 Department Chair and Assistant Teaching Professor, Mathematics

Mailing Address:
SCHOOL OF SCIENCE
PENN STATE BEHREND
1 PRISCHAK BUILDING
ERIE PA 16563
Biography

Jennifer started her teaching career at Behrend in the spring of 2006, teaching mathematics as a part-time lecturer. She left in May 2008 and returned as a part-time lecturer in August 2011. In August 2012, she moved to a full-time lecturer position in mathematics. She was promoted to Assistant Teaching Professor of Mathematics in July 2019.

Teaching Specialties

Business Calculus
College Algebra

Research Interests

Her areas of research are in the fields of combinatorics, namely error-correcting codes, and differential equations, with an emphasis on orthogonal polynomials and their solutions to the Schrödinger Wave Equation.
Research Interests

Orthogonal Polynomials; Combinatorics; Differential Equations
Publications

The Schrodinger Form and the Discrete Sheffer Sequences, Pioneer Journal of Mathematics and Mathematical Sciences - January, 2022
Collaborators: Daniel Galiffa, Co-Author; Lauren Minner, Student Author; Shaffer Derek, Student Author

Build a Sporadic Group in Your Basement, American Mathematical Monthly - April, 2017
Collaborators: Paul Becker, Co-Author; Martin Derka, Co-Author; Sheridan Houghten, Co-Author

On Menon-Hadamard DIfference Sets in Groups of Order 4p^2, Congressus Numerantium - December, 2005
Collaborators: Omar AbuGhneim, Co-Author; Paul Becker, Co-Author; Ken Smith, Co-Author
Education

MS, Mathematics, Texas A&M University

Secondary Education/Mathematics, Mercyhurst College

BS, Mathematics, The Pennsylvania State University