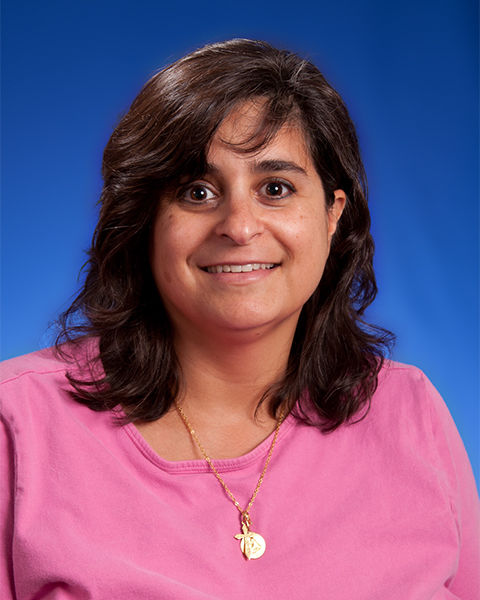 Associate Teaching Professor, Chemistry
Mailing Address:
PENN STATE BEHREND
1 PRISCHAK BUILDING
ERIE PA 16563
Biography

Experience

Graduate Research, 1992-1994
Wayne State University, Detroit, MI
Graduate Teaching Assistant, 1992-1994
Wayne State University, Detroit, MI
Undergraduate Research, 1990-1991
University of the Pacific, Stockton, CA

---

Teaching

Teaching Specialties

General Chemistry
Analytical Chemistry

Teaching Statement

I want to encourage students to think for themselves and give them the confidence to be able to logically think through any chemistry problem they may face.

---

Research Interests

My research involves chemistry laboratory development. I am looking for new ways to improve the laboratory program here at Penn State-Behrend by not only providing increased interest in chemistry but also by helping the student learn concepts that were introduced in the lecture. There are many ways to improve a laboratory program. The current methods talked about today are cooperative learning and discovery based laboratories. I feel there must be a way to incorporate both of these methods along with some traditional experiments to provide a laboratory course that will teach the student a lot more than just laboratory techniques for future use. Cooperative learning will help the student learn how to communicate with others and discovery based experiments will give the student the confidence to think for him or herself.

A student who works with me will most likely but not necessarily have an interest in teaching. I am currently working on new laboratory experiments for the general chemistry laboratories taught here. I usually have the student to read through chemical education journals to help us find new ideas for new experiments. These new experiments take much work since all the correct conditions for the experiment to work properly must be determined mostly through trial and error. If a student's laboratory skills are weak, they will definitely improve while working to develop new experiments. I am also trying to bring in some new experiments that the student will recognize in everyday life. I also feel that a student's opinion is very important when developing new experiments because it helps me understand the difficulty that other students would have if this laboratory experiment were introduced into the course.

I would hope that anyone choosing to work with me on this project would develop a better understanding of chemistry, improve their laboratory skills, and also realize that chemistry can be fun and exciting.
Research Interests

Pedagogical studies, curriculum development.
Publications

"The Effects of Video-Based Pre-Lab Instruction on College Students' Attitudes and Achievement in the Digital Era.", Electronic Journal of Science Education - November 12, 2019
Collaborators: Courtney Nagle, Co-Author; Jodie Styers, Co-Author; Jay George, Co-Author; Adam Combs, Co-Author

Experimental Chemistry Laboratory-CHEM 014 - 1998


Experimental Chemistry Laboratory-CHEM 015 - 1998


Molecular Science Laboratory Manual-CHEM 002 - 1998


Effect of Macrocyclic Ligand constraints Upon the Kinetics of Complex Formation and Dissociation and Metal Ion Exchange Copper (II) Complexes with Cyclohexanediyl Derivatives of the Cyclic Tetranthiaether [14]aneS4 in 80% Methanol, Inorganic Chemistry - July, 1995
Collaborators: L. Ochrymowycz; D. Rorabacher, Co-Author

Effect of Ligand Constraints Upon the Stabilities and Potentials of Macrocyclic Polythiaether Complexes. Copper (II) and Copper (I) Complexes with Cyclohexyl and Benzyl Derivative of [14]aneS4 in Water 80% Methanol and Acetonitrile., Inorganic Chemistry - January, 1995
Collaborators: B. Dunn; J. Vyvyan; C. Souvignier; M. Mayer; T. Howard; C. Salhi; S. Goldie; L. Ochrymowycz; D. Rorabacher, Co-Author
Education

MS, Analytical Chemistry, Wayne State University

BS, Chemistry/Biology, The University of the Pacific