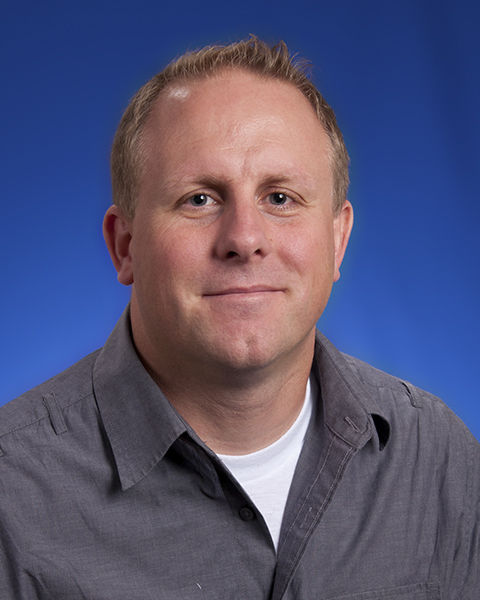 Associate Professor, Biology
(On Sabbatical, Fall 2023/Spring 2024)
Mailing Address:
PENN STATE BEHREND
1 PRISCHAK BUILDING
ERIE PA 16563
Biography

Teaching

Teaching Specialties

Evolutionary Biology
Genetics
Invertebrate Zoology
Entomology
Advanced Genetics
Population Genetics

Teaching Statement

At Penn State Behrend, my primary teaching responsibilities are the upper division core courses in genetics and evolution, both required for all biology degrees at our campus. I am lucky in this assignment because I love these classes and because I get to know each of our biology graduates as they pass through my courses. I think that interaction with students is one of the highlights of my job. I also teach a number of upper division elective courses listed below.

---

Research

Research Interests

The focus of my research is endosymbiosis in insects with an emphasis on scale insects. To investigate these questions, I use molecular phylogenetics and genomics to describe new symbionts and determine evolutionary patterns of symbiont acquisition across the families of scale insects. I have also used in-situ hybridization to locate bacterial symbionts within the scale insects to understand dispersion of the symbionts. Scale insects are horrible plant pests responsible for annual losses in the billions of dollars globally. I hope that these efforts will contribute to the discovery of new methods to safely control these pest insects.
In addition to scale insects I have ongoing collaborations with the Dittmar lab at SUNY Buffalo and their work with bat flies. This work includes projects involving phylogenetics, ecology and endosymbiosis of bat flies. As I work toward a research portfolio worthy of tenure at Penn State, I have had a good number of strong undergraduates in the lab. Currently papers from their work are starting to be published. I value the great contributions that come from driven undergraduate students and I am constantly looking for such students to work in my lab.

Funded Projects and Grants

Identifying Associations between SNPs of known Diabetes. Deseret Biologicals, $15,000. August 2011.
Research Interests

Endosymbiosis of Scale insects
Publications

Great Waters Research Collaborative: Great Lakes Ship Ballast Monitoring Project Technical Report - May, 2018
Collaborators: Allegra Cangelosi, Author; Mary Balcer, Author; Ivor Knight, Author

Phylogenetic placement of the white coconut scale, Parlagena bennetti (Hemiptera: Diaspididae), Redia XCIX: Proceedings of the International Symposium of Scale Insect Research - December, 2016
Collaborators: Sklyar Woolman, Student Author; Demian Takumasa Kondo, Secondary Author

Instructor's Manual for Evolution by Bergstrom and Dugatkin - May, 2016


Understanding Genetics: A Practitioner's Guide to the DNA Genetique Weight and Wellness Profile - May, 2016


Armored scale insect endosymbiont diversity at the species level: Genealogical patterns of Uzinura diaspidicola in the Chionaspis pinifoliae species complex (Hemiptera: Coccoidea: Diaspidiae), Bulletin of Entomological Research - February, 2015
Collaborators: Jeremy Andersen, Primary Author; R. Gwiazdowski, Co-Author; K. Gdanetz, Co-Author

Molecular evolution of sexual and parthenogenetic lineages of the armored scale insects Aspidiotus nerii (Hemiptera: Diaspididae) and its primary bacterial endosymbiont, Uzinura diaspidicola. , Annals of the Entomology Society of America - September 1, 2014
Collaborators: J. Anderson, Co-Author; R Gwiazdowski, Co-Author

Investigation of endosymbiotic bacteria associated with scale insects from the family Putoidae (Hemiptera: Coccoidea). , Proceedings of the International Society of Scale Insects Studies in Acta Zoologica Bulgarica - August 1, 2014
Collaborators: Z. Duda, Co-Author; J MacCready, Co-Author

Molecular identification of Diaspididae and elucidation of non-native species using the genes 28S and 16S. , Insects - July 3, 2014
Collaborators: A. Campbell, Author; A. Lawerence, Co-Author; C. Hudspath, Co-Author

Evolution, Multiple Acquisition, and Localization of Endosymbionts in Bat Flies (Diptera: Hippoboscoidea: Streblidae and Nycteribiidae), Applied and Environmental Microbiology - February 22, 2013
Collaborators: Solon Morse, Primary Author; S. Bush, Co-Author; B. Patterson, Co-Author; C. Dick, Co-Author; K. Dittmar, Co-Author

Distribution of the primary endosymbiont (Candidatus Uzinura diaspidicola) within host insects from the scale insect family Diaspididae, Insects - 2012
Collaborators: M. Flarhety, Co-Author; K. Dittmar, Co-Author

Instructor's Manual for Evolution by Bergstrom and Dugatkin - 2011


Spatial and Temporal Complexities of Reproductive Behavior and Sex Ratios: A Case from Parasitic Insects - May, 2011
Collaborators: K Dittmar, Co-Author; S Morse, Co-Author; E DiBlasi, Co-Author

A Phylogenetic Analysis of Armored Scale Insects (Hemiptera: Diaspididae), Based Upon Nuclear, Mitochondrial, and Endosymbiont Gene Sequences - December, 2010
Collaborators: J Andersen, Primary Author; J Wu, Co-Author; R Gwiazdowski, Co-Author; S Santana, Co-Author; N Feliciano, Co-Author; G Morse, Co-Author; B Normark, Co-Author

Cryptic Diversity in the Aspidiotus nerii Complex in Australia - November, 2010
Collaborators: J Andersen, Primary Author; G Morse, Co-Author; B Normark, Co-Author

Evolutionary Relationships Among Primary Endosymbionts in the Mealybug Subfamily Phenacoccinae (Hemiptera: Coccoiea: Pseudococcidae) - July, 2010
Collaborators: N Hardy, Co-Author; P Gullan, Co-Author; K Ditmar, Co-Author

Diversity and Phylogeny of Cardinium (Bacteroidetes) in Armored Scale Insects (Hemiptera: Diaspididae), Annals of the Entomological Society of America - August 14, 2009
Collaborators: J Wu, Co-Author; B Normark, Co-Author

Pupal Deposition Patterns and Ecology of the Winged Ectoparasitic Bat Fly Trichobius galei [Diptera:Streblidae] in a Natural Cave Habitat - April, 2009
Collaborators: K Dittmar; C Dick; B Patterson; M Whiting

Phylogenetic Congruence Between Armored Scale Insects (Hemiptera: Diaspididae) and Their Primary Endosymbionts from the Phylum Bacteroidetes, Molecular Phylogenetics and Evolution - 2007
Collaborators: G. Morse; B. Normark

Preliminary PCR Survey of the Endosymbionts of Scale Insects, Proceedings of the International Symposium for Scale Insect Studies - 2005
Collaborators: C. Von Dohlen; K. Patch; B. Normark

Towards a Combined Molecular and Morphological Phylogenetic Analysis of Diaspididae, Proceedings of the International Symposium on Scale Insect Studies - 2005
Collaborators: G. Morse; B. Normark
Education

Ph D, Organismic and Evolutionary Biology, The University of Massachusetts Amherst

BS, Zoology/Entomology, Brigham Young University