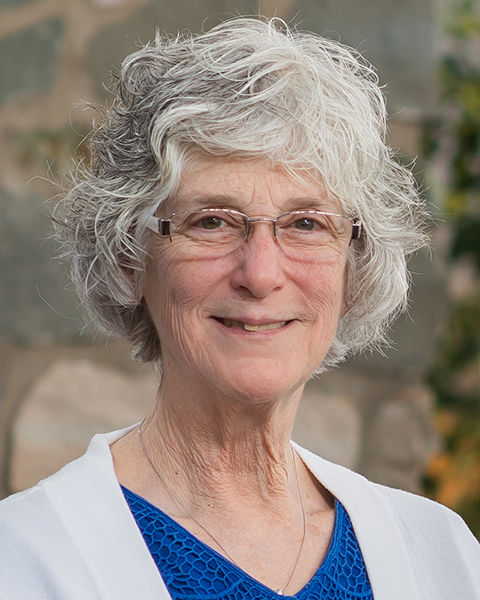 Associate Dean for Academic Affairs, Penn State Behrend

Mailing Address:
PENN STATE BEHREND
GLENHILL FARMHOUSE
ERIE PA 16563
Biography

Dr. Pamela Silver grew up in a small rural town in New Jersey. She is an accomplished bagpipe player. As a child, she developed a life-long passion for the outdoors and especially for lakes and streams. She received her B.A. in Biology from Trenton State College in Trenton, New Jersey, in 1975. She chose to pursue a career in medical technology and to establish a family before becoming an aquatic ecologist. She received her clinical training in medical technology from St. Francis Medical Center in Trenton in 1976. She worked as the chief medical technologist at a community blood bank in Ocala, Florida, for three years. After becoming certified as a blood bank specialist in 1980, she worked at Florida Hospital in Orlando, Florida, until 1985. In 1985, her family was complete, and she entered graduate school at the University of South Florida. She received an M.S. in Botany in 1987 and a Ph.D. in Biology with a specialization in aquatic ecology in 1992. She came to Behrend in 1993 after teaching for two years at the University of South Florida.

Dr. Pam Silver was appointed Associate Dean for Academic Affairs in April 2019. She had served as interim Associate Dean for Academic Affairs since July 2017.

Teaching

Teaching Specialties

Ecology
Limnology
Experimental Design

Teaching Statement

Dr. Silver teaches BIOL 220W (Populations and Communities), BIOL 435 (Lakes, Streams, and Wetlands), BIOL 402W (Experimental Design), and BIOL 438 (Population Biology). Her main goal is to teach students independent analytical and critical thinking skills that will help them to make informed personal, professional, and political decisions. Along the way, she works hard to convey her passion for ecology, especially aquatic ecology, and the joy to be found in creating new scientific knowledge

Research Interests

Dr. Silver was the Editor-in-Chief of a highly-rated international scientific journal, Freshwater Science (formerly the Journal of the North American Benthological Society), and she edits and oversees the publication of ~100 scientific papers a year. Her personal research interests lie in the ecology of communities of freshwater organisms that live on the bottoms or on surfaces in lakes, streams, and wetlands. She has studied the effects of variability of food resources on interactions between small insects and the algae they eat in lakes, streams, and wetlands. Her study organisms of choice are the larvae of small flies (midges) that live in aquatic sediments because these flies are an important part of aquatic food webs and are important indicators of ecosystem health. Currently, she is using midges to help understand how changes in habitats can alter the life histories of aquatic organisms. Her most recent work addresses the effect of road deicing salt on midges living in roadside wetlands.
Research Interests

Ecology of lakes, streams, wetlands; aquatic insects
Publications

Editorial: Advice for early-career peer reviewers and authors responding to peer reviews, Freshwater Science - December 1, 2016

Effects of Elevated Salinity from Road Deicers on Chironomus riparius at Environmentally Realistic Springtime Temperatures, Freshwater Science - December 1, 2012
Collaborator: Daniel Lob, Student Author

Editorial: The Scope of Freshwater Science, Freshwater Science - March 1, 2012

Editorial: A New Title for J-NABS, Journal of the North American Benthological Society - December 1, 2011

A 25th Anniversary Issue: The Role of J-NABS in Freshwater Benthic Science, Journal of the North American Benthological Society - March 1, 2010
Collaborator: Alan Steinman, Co-Editor

The J-NABS 25th Anniversary Issue: Reflecting on the Past, Journal of the North American Benthological Society - March 1, 2010
Collaborators: A. Steinman; S. Fisher, Co-Author; J. Meyer, Co-Author

The Role of a Discipline-Specific Journal in Scientific Discovery., Journal of the North American Benthological Society - March 1, 2010
Collaborators: A. Steinman, Co-Author; I. Polls, Co-Author

Temperature-Dependent Effects of Road Deicing Salt on Chironomid Larvae., Wetlands - September 1, 2009
Collaborators: S. Rupprecht, Co-Author; M. Stauffer

Editorial: Change is in the Wind, Journal of the North American Benthological Society - December 1, 2006

Editorial: Rosemary Mackay Fund Articles, Journal of the North American Benthological Society - June 1, 2006

Editorial: A New Look for J-NABS, Journal of the North American Benthological Society - March 1, 2006

Editorial: A Change of Venue, Journal of the North American Benthological Society - December 1, 2005

Collaborative Research and RUI: Spatial Patch Structure and Mobile Fauna: Can Ephemeral and Heterogeneous Resource Patches Influence Biotic Assemblages in Streams?, Final Report to the National Science Foundation - January, 2005

Habitat Partitioning by Chironomid Larvae in Arrays of Leaf Patches in Streams, Journal of the North American Benthological Society - September 1, 2004
Collaborators: Catherine McCall, Student Author; David Wooster, Secondary Author

Chironomid Responses to Spatially Structured, Dynamic, Streambed Landscapes, Journal of the North American Benthological Society - March 1, 2004
Collaborators: David Wooster, Co-Author; Margaret Palmer, Co-Author

The Small-Scale Ecology of Freshwater Meiofauna, Freshwater Meiofauna: Biology and Ecology - 2002
Collaborators: Margaret Palmer, Secondary Author; Christopher Swan, Secondary Author; David Wooster, Secondary Author

A Survivor's Guide to being NABS Program Committee Chairperson - May, 2002

Streambed Landscapes: Evidence that the Stream Invertebrates Respond to the Type and Spatial Arrangement of Patches., Landscape Ecology - August 1, 2000
Collaborators: Margaret Palmer, Primary Author; Christopher Swan, Co-Author; Karin Nelson, Co-Author; Rachel Alvestad, Student Author

The Arrangement of Resources in Patchy Landscapes Effects on Distribution, Survival, and Resource Acquisition in Chironomids, Oecologia - August 1, 2000
Collaborators: J. Cooper, Secondary Author; Edward Davis, Student Author

Lake Erie Coastal Wetlands, Invertebrates in Freshwater Wetlands of North America: Ecology and Management - 1999

The Population Biology of the Spotted Salamander, Ambystoma maculatum, inhabiting Penn State Erie Wetlands, Final Report to Pennsylvania Transportation Department and Systems Research and Development Partnership - October, 1999
Collaborators: M. Campbell; K. Cooper

Manipulation of Habitat Quality: Effects on Chironomid Life History Traits, Freshwater Biology - June 1, 1999
Collaborators: Sandra Stanko-Mishic, Student Author; J. Cooper, Secondary Author

Demography and Population Genetics of Ambystoma maculatum in Vernal Forested Pools, Task 31 Interim Report to the Mid-Atlantic Transportation Consortium and Pennsylvania Department of Transportation - January, 1998
Collaborator: M. Campbell

Spatial Pattern, Patch Dynamics, and Successional Change: Chironomid Assemblages in a Lake Erie Coastal Wetland., Freshwater Biology - October 1, 1997

Temporal Delineation of Wetlands on Gull Point, Presque Isle, Wetlands: Buffers, Boundaries, and Gradients - 1996
Collaborator: Roger Donn, Secondary Author

Zebra Mussel Effects on Benthic Invertebrates: Physical or Biotic?, Journal of the North American Benthological Society - June 1, 1996
Collaborators: Benjamin Patterson, Co-Author; D. Schlosser, Secondary Author

Disturbance and the Community Structure of Stream Invertebrates: Patch-Specific Effects and the Role of Refugia, Freshwater Biology - June 1, 1995
Collaborators: Margaret Palmer, Primary Author; Peter Arensburger, Secondary Author; Christine Hakencamp, Secondary Author; Janet Reid, Secondary Author

Factors Influencing the Distribution, Abundance and Growth of Lyngbya wollei in Central Florida, Aquatic Botany - July 1, 1994
Collaborator: Bruce Cowell, Co-Author

Delineation of Spatial Boundaries in a Wetland Habitat, Biodiversity and Conservation - June 1, 1993
Collaborator: Earl McCoy, Co-Author

Temporal Patterns of Abundance of Epiphytic Invertebrates on Typha Shoots in a Subtropical Lake, Journal of the North American Benthological Society - March 1, 1993
Collaborator: Bruce Cowell, Secondary Author

The Impact of Small Chironomid Grazers on Epiphytic Algal Abundance and Dispersion, Freshwater Biology - March 1, 1993

Feeding Electivities of Two Species of Epiphytic Chironomids in a Subtropical Lake, Oecologia - March 1, 1992
Collaborator: Bruce Cowell, Secondary Author

Phenotypic Plasticity in Hygrophila polysperma (Roxb.) Anders. (Acanthaceae), Aquatic Botany - February 1, 1990
Collaborators: John Lawrence, Primary Author; Brian Witz, Co-Author; Charles Kovach, Co-Author

Distribution and Abundance of Herbaceous Angiosperms in West-Central Florida Marshes: The Effect of Water Level Fluctuation, Aquatic Botany - November 1, 1988
Collaborator: Bruce Cowell, Secondary Author
Education

Ph D, Biology, University of South Florida

MS, Botany, University of South Florida

SBB (Specialist in Blood Banking), Immunohematology, Central Florida Blood Bank

MT (ASCP) (Certified Medical Technologist), Medical Technology, St. Francis Medical Center

BA, Biology, Trenton State College