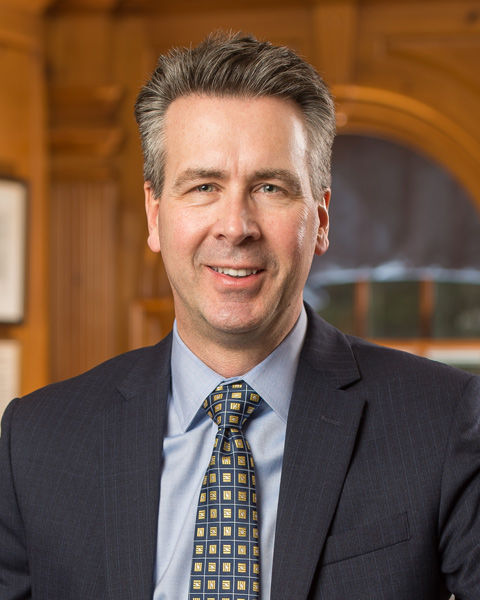 Chancellor and Dean, Penn State Behrend
Professor, Electrical and Computer Engineering

Mailing Address:
PENN STATE BEHREND
100 GLENHILL FARMHOUSE
ERIE, PA 16563
Biography

Dr. Ralph Ford, chancellor of Penn State Behrend, has more than 25 years of leadership experience in higher education and industry.

As Behrend's chief academic and administrative officer, Dr. Ford has responsibility for all teaching, research, and outreach activities of the college as well as overall campus operations, including planning, human resources, enrollment management, strategic communications, development and alumni relations, and intercollegiate athletics.

Dr. Ford joined the college in 1994 as a faculty member in electrical and computer engineering, subsequently serving as department chair. From 2005-2015, he served as director of the School of Engineering, leading growth in school enrollment and the creation of new academic programs and research centers. Under his leadership, the School of Engineering increased its national visibility, reflected in its regular ranking as one of the top undergraduate engineering schools in the country by U.S. News & World Report.

In 2013, while still director of the School of Engineering, Dr. Ford assumed additional duties as associate dean for industry and external relations for the college. In this role, he coordinated Behrend's open-laboratory model of learning and discovery, which brings students and faculty members together with external partners to explore ideas, research opportunities, advance technologies, and refine products and services. In the open-lab environment, students gain relevant hands-on experience while delivering research, development, and design solutions to partners. He also oversaw the college's strategic partnership with Knowledge Park, now home to more than twenty companies employing more than 500 people, including numerous graduates and current students of the college.

Dr. Ford became chancellor of Penn State Behrend in January 2016, having served as interim chancellor since July 2015.

He is the author of more than 40 publications, including the book, Design for Electrical and Computer Engineers (McGraw Hill). In 2005, he was a Fulbright Scholar to Brno University of Technology in the Czech Republic. He is a past vice president and past member of the board of directors of the Institute of Electrical and Electronics Engineers (IEEE), the largest technical professional society in the world.

Prior to joining Penn State Behrend, Dr. Ford worked at IBM Microelectronics developing computer vision systems for semiconductor inspection and at Brookhaven National Laboratory on the strategic defense initiative. He holds a bachelor's degree in electrical engineering from Clarkson University and master's and doctoral degrees in electrical engineering from the University of Arizona.

Dr. Ford and his wife, Melanie, an assistant teaching professor of computer science and software engineering and director of the college's Youth Education Outreach Office, are the parents of two sons, Alexander and Ryan.