2013 Outstanding Capstone Sponsor: Dresser Rand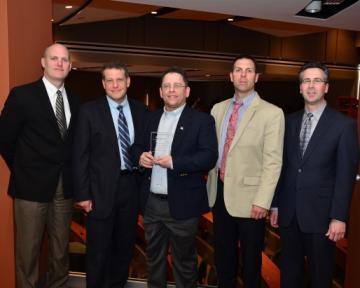 The Outstanding Capstone Design Project Sponsor award, presented at the annual Richard J. Fasenmyer Engineering Design Conference, was established to recognize companies and organizations that have demonstrated an exemplary and long-term commitment to the capstone design program.
The recipient of the 2013 Outstanding Capstone Sponsor Award was Dresser-Rand Corporation, Olean, NY.
Dresser-Rand has sponsored 19 capstone projects in the last 11 years. Dresser-Rand's commitment to and their employees' involvement with our capstone design program is exemplary. Dresser-Rand is to be commended for seeing the value of the capstone design program and in developing a significant pipeline of engineering and technical talent.