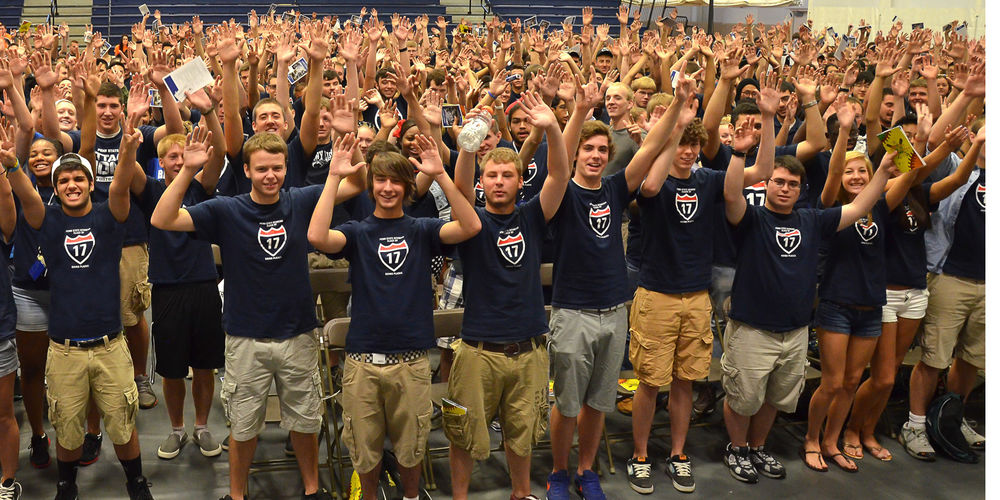 The Class of 2017 is one of the largest and most diverse in the history of Penn State Behrend: 1,170 students from 29 states and 23 foreign countries.
By the end of Friday's convocation – the official start of the 2013-14 academic year – those students had the first true sense of their new common bond. With a "We are…" chant and a walk across campus, past the Lion shrine and into a weekend crammed with activities – zip-lines, smoothie bars and sand volleyball games – they saw, all around them, matching blue T-shirts, a reminder that they already are part of something bigger.
Friday's keynote speaker, Pelin Bicen, assistant professor of marketing, encouraged the class to take chances, and to sample new social and academic circles.
Chancellor Don Birx reminded them to seek help if they ever need it. Kyle Stephan, president of the Student Government Association, poked fun at the formal traditions of convocation.
"This isn't college," he said, pointing to his commencement gown. He took it off, showing the Penn State T-shirt beneath. "This is."
Watch a video from convocation.