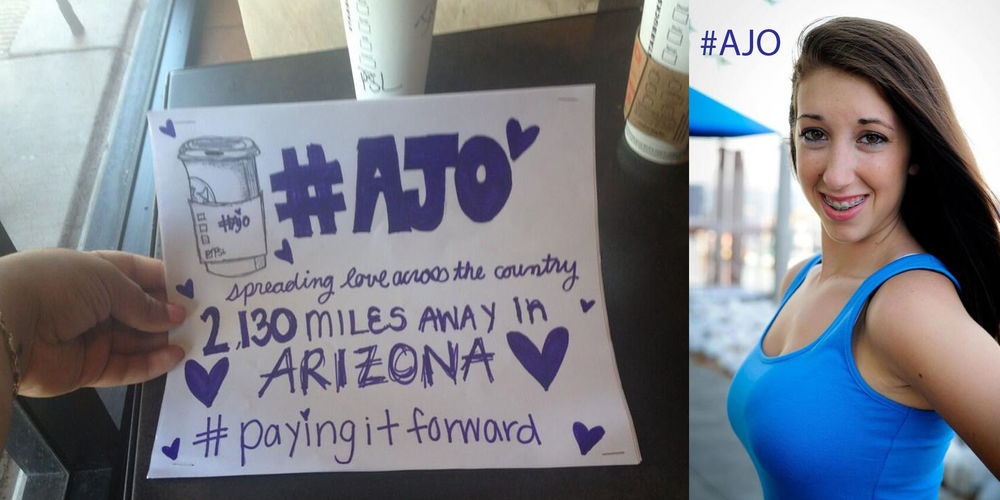 The day before she died, Alyssa J. O'Neill, 18, a first-semester student at Penn State Behrend, told her mother, Sarah O'Neill, that she wanted to try a pumpkin spice latte at Starbucks. Her mom promised her she'd get one the next day. But, sadly, Alyssa died unexpectedly at her home on Wednesday, September 4, before she and her mother had a chance to try the spicy fall coffee.
According to YourErie.com, after the funeral, Sarah told her husband Jason that she wanted to get a pumpkin latte, in honor of Alyssa. They ended up buying forty of them to donate to whomever ordered one from Starbucks with the only request being that Starbucks mark each cup with a #ajo so that people could learn more about Alyssa and to raise awareness of epilepsy through social media.
After hearing about this, Mike Lindner, Penn State Behrend's director of housing and food service, matched the family's donation and dozens of Alyssa's former classmates enjoyed a free pumpkin spice latte from PAWS, the Starbucks coffee counter in Bruno's Café.
The #ajo campaign went viral and expanded globally.