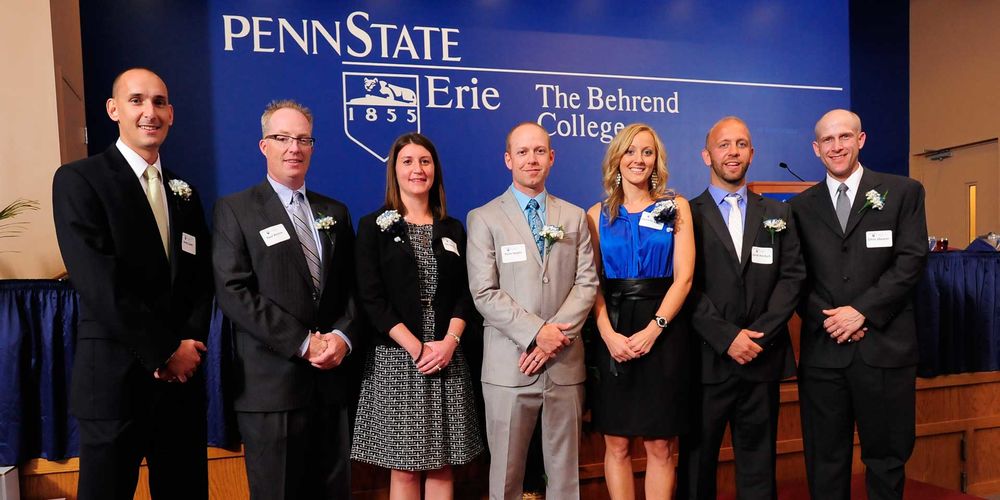 Penn State Behrend inducted seven individuals into the College's Athletics Hall of Fame on Saturday. Pictured, from left, Andy Laver '04, Paul Benim '92 (Penn State Behrend's head baseball coach), Jennifer Detelich Crooks '00, Ryan Seyler '03, Danielle Bemis '04, Jacob Hordych '04, and Chris Shearer '02.
Three championship winning teams were inducted, too: the 1993-94 women's basketball team, 1978 men's soccer team, and the 2003 men's soccer team.
Learn more about each of the inductees at psblions.com.