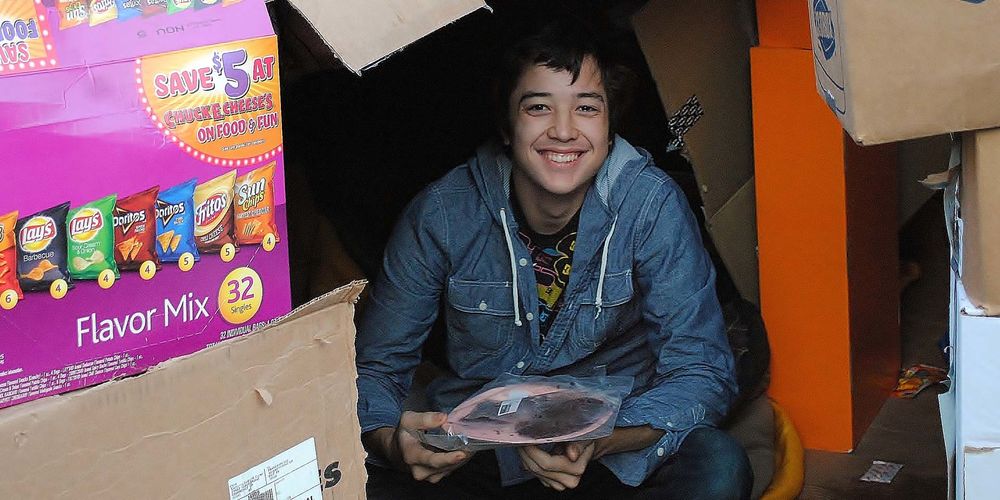 When she woke that morning, in the cardboard house with the cardboard roof, topped with the box from the pizza they'd bought, Charissa Ford did the sensible thing: She fled to a friend's dorm room.
"My back hurt so bad," she said.
Ford, a freshman from Erie, had built the shelter with members of Cru, a nondenominational campus ministry group at Penn State Erie, The Behrend College. They lived in it for 24 hours, taking shifts, huddling against the cold and raising money for the Second Harvest Food Bank. For every dollar that was donated, Second Harvest can purchase $17 worth of food.
Twenty student groups participated in this year's Cardboard City fundraiser, which started Oct. 28. They built elaborate cardboard shacks, with box pillars, tarp floors and duct-tape mortar. They stuffed copies of the Beacon, the campus newspaper, in the cracks for insulation.
It didn't help. As the temperature fell, dropping to the mid-30s, the weather became a test.
"It was so cold," Ford said. "It felt like the air was just penetrating through my clothes."
She left at 4 a.m.
"I definitely have better respect for what people go through out there," she said. "I don't know how they do it."
Ronald Cox was happy the roof held. He looked it over in the morning, stepping over the clothesline guide wires, hands jammed into the pockets of his Carhartt jacket.
"It isn't supposed to be comfortable," Cox, a freshman from Girard, said. "That's part of the simulation. It makes it real. It makes it feel less pretend."